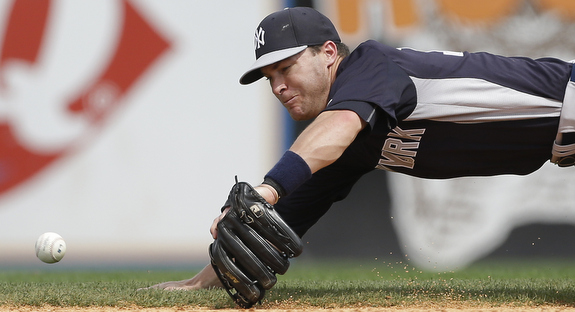 The Yankees acquired Vernon Wells from the Angels yesterday — begrudgingly, I'm sure — a move that helped clear up some of the roster questions heading into the regular season. The right-handed Wells and left-handed Brennan Boesch will presumably share left field/fourth outfielder responsibilities with either Juan Rivera or the recently signed Lyle Overbay temporarily replacing Mark Teixeira at first base. A trade for a new first baseman shouldn't be ruled out, but I don't expect it. With Eduardo Nunez taking over for the injured Derek Jeter at short, Jayson Nix figures to make the team as the utility infielder.
Even though Wells, Boesch, Nunez, Nix, and either Rivera or Overbay are all expected to make the team now, the Yankees still have one bench spot and potentially two bullpen spots to figure out. Here's the projected roster as of today, in case you don't believe me:
| Regulars | Bench | Starters | Bullpen |
| --- | --- | --- | --- |
| C Chris Stewart/Frankie Cervelli | C Stewvelli | CC Sabathia | Mariano Rivera |
| 1B Rivera or Overbay | IF Nix | Hiroki Kuroda | David Robertson |
| 2B Robinson Cano | OF Wells/Boesch | Andy Pettitte | Joba Chamberlain |
| SS Nunez | ? | Ivan Nova | Boone Logan |
| 3B Kevin Youkilis | | David Phelps | David Aardsma |
| LF Wells/Boesch | | | ? |
| CF Brett Gardner | | | ? |
| RF Ichiro Suzuki | | | |
| DH Travis Hafner | | | |
One of those bullpen ?s could disappear if Phil Hughes is able to avoid the DL to start the season, but that looks increasingly unlikely. He isn't expected to miss much time anyway. Clay Rapada, on the other hand, will indeed start the season on the DL, ditto Jeter, Teixeira, Alex Rodriguez, and Curtis Granderson.
Shawn Kelley, Cody Eppley, and the recently claimed Dan Otero are candidates for one of those vacant bullpen spots, and I assume Kelley is the front-runner because the other two have been Awful with a capital-A in camp. Left-hander Vidal Nuno is a consideration for the other open bullpen spot — "Still talking about it," said Brian Cashman to Chad Jennings the other day. "Obviously Nuno has opened everybody's eyes and taken a run at it, still trying to force his way on. We'll go with one lefty, or we'll go with two." — and he's been used in traditional LOOGY spots (lefty batter, middle of an inning, etc.) the last few times out.
Assuming one of those three 40-man relievers gets one of open bullpen spots, the Yankees will still need to open at least three (!) 40-man spots before the Opening Day: one for Rivera or Overbay, one for Nix, and one for whoever gets that fourth bench spot (Ben Francisco? Ronnie Mustelier?). Nuno could potentially make it four 40-man spots, but I suppose they could take Eppley or Otero or Kelley or even Adam Warren as a short-term bullpen arm until Hughes comes back. Opening up three and potentially four spots will be very, very difficult.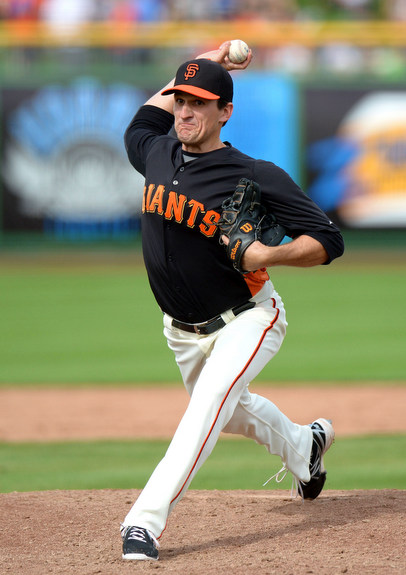 The Yankees released a perfectly good (but not great) prospect in David Adams yesterday to make room for Wells. Cesar Cabral, Michael Pineda, and A-Rod are already on the 60-day DL, and as Jennings notes the team can't back-date 60-day DL stints. That means Granderson can't be placed on the 60-day because he's expected to return in early-May. Teixeira isn't due back until late-May/early-June, but the Yankees will want to have the option of bringing him back as soon as possible and are unlikely to 60-day DL him at this point. Since Manny Banuelos was already optioned to Triple-A, they won't call him back up and 60-day DL him. They're choosing between burning one of Manny's three option years or one of his three pre-arbitration years, and obviously the former is preferable.
The 40-man roster is cluttered with a lot of Adams-esque good but not great prospects, and those guys never stand out as obvious DFA candidates. The most obvious DFA targets are Eppley and/or Otero, but sacrificing MLB-ready (and optionable!) pitching depth might not be the best idea. One could go, but two would be pushing it. That could put someone like Corban Joseph, Melky Mesa, Zoilo Almonte, or even Dellin Betances on the chopping block. I'm sure the Yankees will scour the trade market before simply cutting any of those guys loose, but as we saw yesterday, sometimes push comes to shove. Hell, maybe they could package two of 'em together for one big leaguer (utility infielder? lefty reliever?) and kill two birds with one stone.
Outside of cutting Eppley or Otero (likely Otero), I honestly have no idea how the Yankees will handle this need for 40-man spots. Maybe they'll take the easy way out and send Nuno to Triple-A, filling out the bullpen with 40-man arms. Melky Mesa could fill that final bench spot and he's already on the 40-man. Maybe Joseph or Almonte sneak onto the roster for a few days — even though they've already been optioned down — just to ease the 40-man headache. Either way, the Yankees are still going to need to open up two spots (Nix and Rivera/Overbay) and that won't be easy. The roster is an absolute mess right now.