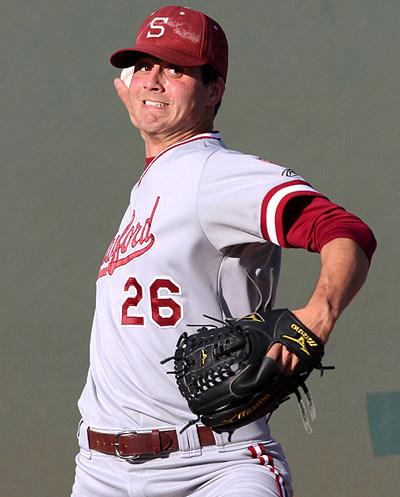 Given their newfound austerity and the fact that more and more star players are signing long-term extensions, the farm system will be more important for the Yankees going forward than it ever was before. If they plan to remain competitive year after year — I don't expect those intentions to change, they are the Yankees after all — they'll need a deep and steady pipeline of young prospects to plug into the roster and trade for established big leaguers.
Because of the way the most recent Collective Bargaining Agreement changed the system, the Yankees are going to have to simply out-scout and out-develop other teams. They will never have access to top amateur talent as long as they remain competitive, so finding those diamonds in the rough and turning them into useful players will be extra important going forward. I'm not very confident the current regime can actually do that, but they have made some player development changes in recent years — most notably re-hiring pitching coordinator Gil Patterson — so maybe things will change. We'll see.
When writing about the draft in recent years, in tended to put together posts focusing on prospects who were grouped together somehow. High school bats, players with good makeup, pitchers who had success in the Cape Cod League … whatever. They were almost always players I liked for whatever reason. I want to get away from that this spring and instead highlight individual players who fit what appears to be the Yankees' draft philosophy. That means players with good makeup, athletic high school position players, hard-throwing college arms, and big-framed high school pitchers.
I still have my personal favorites and I'm sure I'll wind up writing about those guys as well, but I plan to pump out shorter player profiles like this one I did last year for outfielder Ty Moore last spring. The Yankees wound up drafting him in the later rounds but did not sign him. Those shorter posts make it easier to be a little more specific and provide more information about a player while also being easier to reference in the future. Plus there will be more of them; instead of one big post every so often there will be smaller posts regularly. I dunno, maybe I'm wrong, but I feel like getting away from group posts of four of five players in favor of more short, individual player posts is more informative and enjoyable. At least it is on my end.
Anyway, the Yankees have three relatively high picks and a lot of draft pool money available this year. It will also be their last chance to add multiple high-end prospects to the farm system with a single draft for a while. They don't really have any qualifying offer-worth players on the roster scheduled to become free agents in the next few years (outside of Robinson Cano, obviously), so they're stuck with the picks they have. The draft will be fun this season as fans thanks to those three high picks, but its importance to the club can not be overstated. They need to bring in quality and quantity this year.