I wasn't planning to continue the series previews this year, but apparently they were pretty popular. I wasn't aware of that. So, back by popular demand…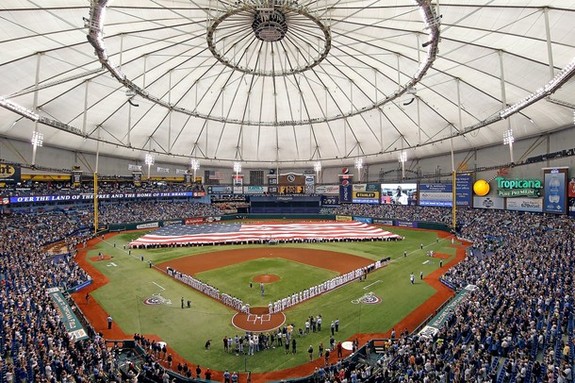 This six-game road trip features six games on artificial turf, as the Yankees now head to Tampa for three games with the Rays after playing three games against the Blue Jays in Toronto. The Bombers and Fightin' Maddons are meeting for the first time in 2013.
What Have They Done Lately?
The Rays are 8-10 with a -7 run differential this season, but they did just sweep a three-game series against the Athletics this weekend. After scoring 53 runs in their first 15 games (3.53 per game), they scored 17 runs in the three games against Oakland (5.67 per game).
Offense
Despite the big weekend, the Rays still own a below-average team 90 wRC+ that ranks as the eighth worst in baseball. Their only injured offensive player at the moment is DH Luke Scott, who has yet to play in a game this season.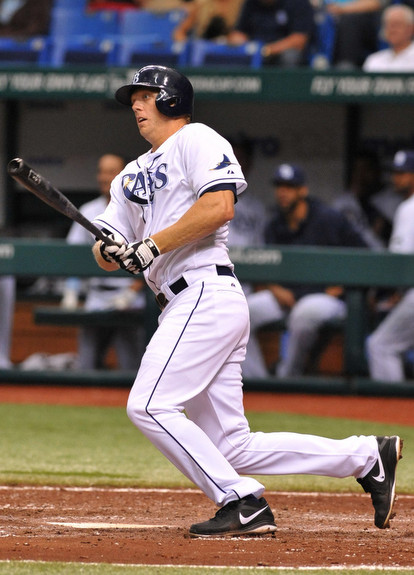 Tampa's overhauled offense features two familiar faces in the middle of the lineup: 2B/RF Ben Zobrist (122 wRC+) and 3B Evan Longoria (142 wRC+). They've batted three-four pretty much everyday so far. Platoon bats 1B James Loney (146 wRC+) and former Yankee DH Shelley Duncan (106 wRC+) are off to nice starts. 2B Kelly Johnson (102 wRC+) and CF Desmond Jennings (101 wRC+) have basically been average in front of Zobrist and Longoria.
Manager Joe Maddon's parade of part-timers includes IF Sean Rodriguez (89 wRC+) and IF Ryan Roberts (68 wRC+), who will start against lefties. OF Matt Joyce (62 wRC+) and OF Sam Fuld (-31 wRC+) get the call against lefties. SS Yunel Escobar (40 wRC+) plays everyday while pitch-framer extraordinaire C Jose Molina (85 wRC+) gets most of the starts behind the plate. C Jose Lobaton (10 wRC+) backs him up. Overall, the Rays are middle of the road when it comes to hitting homers (17), but they've been one of the league's most prolific base-stealing clubs (13).
Starting Pitching Matchups
Monday: LHP CC Sabathia vs. LHP Matt Moore
The 23-year-old Moore is off to a very strong start, allowing just two runs in 18 innings across his first three starts (1.00 ERA and 3.36 FIP). The strike out (10.0 K/9 and 27.8 K%) and ground ball (52.5%) rates are strong, but he has been a little too liberal with the free pass (5.50 BB/9 and 15.3 BB%). Like everyone else it seems, Moore's velocity is down compared to last year, but he's still sitting in the 91-94 mph range with the four-seamer. He'll mix in the occasional two-seamer, but otherwise his primary secondary pitches are a low-80s slider and a mid-80s changeup. The Yankees have seen the southpaw a few times now, and they've both hit him hard and been shutdown. Little of both.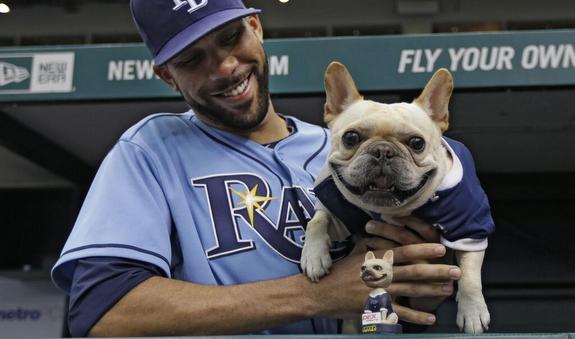 Tuesday: RHP Phil Hughes vs. LHP David Price
Price, 27, is the reigning AL Cy Young Award winner, but he's had two good (not great) and two poor (one awful) starts in the early going (6.26 ERA and 4.49 FIP). Outside of some early homer problems (1.96 HR/9), the left-hander's peripherals are right in line with what he's done in recent years: 8.22 K/9 (20.8 K%), 2.74 BB/9 (6.9 BB%), and 49.3 K% grounders. Price remains a low-to-mid-90s fastball machine, throwing a ton of four-seamers, two-seamers, and cutters. An upper-70s curveball is his top offspeed pitch, but he'll also use mid-80s changeups and sliders. We've all seen plenty of Price through the years, both the fans and the Yankees players. Should be no surprises here.
Wednesday: LHP Andy Pettitte vs. RHP Alex Cobb
Cobb has been a trendy breakout pick this year, and he's managed a 2.53 ERA (3.21 FIP) in his three starts so far. He hasn't missed a ton of bats in his relatively short big league career, something that has held true so far this season (6.33 K/9 and 17.2 K%). His walk (2.53 K/9 and 6.9 BB%) and ground ball (45.2%) rates are very strong, however. Cobb uses his two- and four-seamer almost evenly, and both sit in the 88-92 mph range. His best pitch is a knockout mid-80s changeup, which he'll use in any count against righties and lefties. He's very similar to the departed Jamie Shields in that regard. An upper-70s curveball rounds out his repertoire. The Yankees have seen Cobb a handful of times these last two years and he's handled them well each time.
Bullpen Status
Despite their strong rotation, the Rays rank among the AL leaders in total relief appearances (53) because of all the mixing and matching. Closer RHP Fernando Rodney has been very good again despite an early-season appearance that wrecked his pitching stat line (4.76 ERA and 5.67 FIP). Setup men RHP Joel Peralta (2.25 ERA and 2.02 FIP) and LHP Jake McGee (7.36 ERA and 5.89 FIP) have both been dynamite — McGee allowed five runs in two-thirds of an inning on Opening Day and has been whittling down his ERA ever since. He's been untouchable of late.
Low-leverage guy RHP Brandon Gomes (4.70 ERA and 4.98 FIP) threw two innings yesterday and is presumably unavailable today. Former Yankee RHP Kyle Farnsworth (4.50 ERA and 7.02 FIP) will see some late-game action, then they have LHP Cesar Ramos (8.31 ERA and 6.02 FIP) and long-time big leaguer RHP Jamey Wright (2.06 ERA and 3.86 FIP) filling out Maddon's seven-man relief unit. Outside of David Phelps, everyone should be available for Joe Girardi in the series opener tonight. Check out our Bullpen Workload page for recent usage details. For the latest and greatest on the Rays, we recommend DRays Bay and The Process Report.