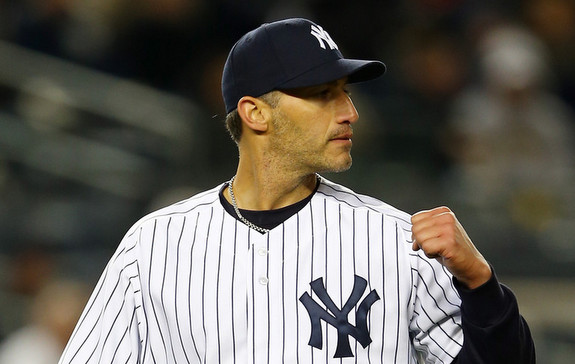 Over the last few years, the Blue Jays were a team that was annoying tough to play against but ultimately inconsequential in terms of the AL East race. Their busy offseason suddenly turned them into the division favorites though, and tonight the Yankees will get their first look at their new-look competitors.
Moreso than the actual game, the most important thing tonight is Andy Pettitte's health. The veteran southpaw is making his third start of the season and first in ten days due to back problems. He's thrown a few bullpen sessions these last few days and says he's fine, but we really won't if his pitching will be impacted in any way until he gets on the mound. These two teams play each other seven times in the next ten days, and you know Toronto is looking to make a statement. Here's the lineup that will face right-hander Brandon Morrow…
CF Brett Gardner
2B Robinson Cano
3B Kevin Youkilis
DH Travis Hafner
LF Vernon Wells
RF Ichiro Suzuki
SS Eduardo Nunez
1B Lyle Overbay
C Frankie Cervelli
And on the mound is the ol' reliable lefty, Andy Pettitte.
Tonight's game is scheduled to start at 7:07pm ET and can be seen on YES. Enjoy.