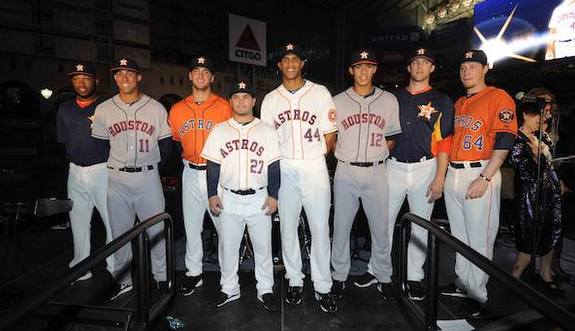 Winning four of four against the Blue Jays over the weekend was the start of what could be an outstanding homestand. The Astros bring the second worst record (7-18) and first worst run differential (-50) in baseball into this three-game midweek series, so the Yankees have a chance to really fatten up their win total as the calendar gets ready to flip over to January. No big league team is a pushover and it's unrealistic to expect a sweep in any series, but taking two of three against Houston feels like an absolute bare minimum to me. Here's the lineup that will face right-hander Lucas Harrell…
And on the mound is the former Astro, Andy Pettitte.
It's been raining on and off all day in New York and there are expected to be some light showers tonight, but it's not supposed to be anything heavy enough to delay or postpone the game. It will just be one of those ugly, misty games. Tonight's game is scheduled to start a little after 7pm ET and can be seen on YES. Enjoy.
Kevin Youkilis Update: Youkilis (back) had an MRI today as scheduled, but the results are not back yet. He isn't too concerned, but obviously something is wrong. He wouldn't have missed seven of the last eight games otherwise.