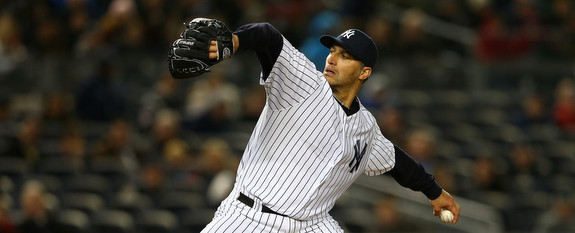 The Yankees have won their last two games and the offense has started to click, but now it's time to get the pitching staff in order. Andy Pettitte was masterful in his first start of the year, twirling eight innings of one-run ball against the Red Sox last week. The team needs a similar effort tonight because the middle relief crew is both shaky and a bit overworked from yesterday, plus it would be nice to see a starter complete six full innings for a change. It's only happened twice so far this year. Here is the starting nine…
And on the mound is the three-time All-Star, Andy Pettitte.
Tonight's game is scheduled to start a little after 7pm ET and can be seen on YES. Enjoy.