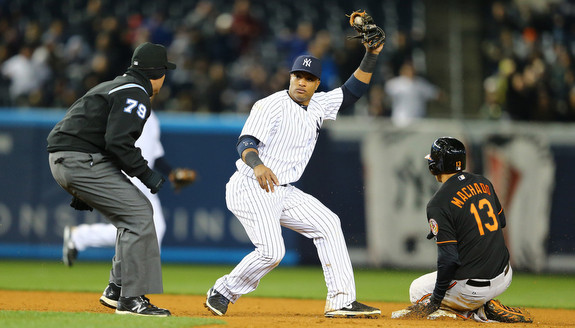 Things are a little wacky this week because of the two rainouts, so it's easy to forget the Yankees have won their last four games. They needed some major luck — dropped fly ball and a triple play, specifically — to continue that streak last night, but hey, everyone gets their fair of luck during the 162-game season. Here's the starting nine…
And on the mound is the 23rd overall pick in the 2004 draft, Phil Hughes.
The weather will finally be a non-factor. It is gorgeous outside. It has been all day and it will be pretty much all week. Hooray for blue skies and sunshine. This afternoon's game is scheduled to start a little after 4pm ET and can be seen on YES. Enjoy.
Eduardo Nunez Update: Nunez is likely to miss tomorrow's game as well after taking a pitch to the right wrist last night. The Yankees are off on Monday, so that would give him three consecutive days off.