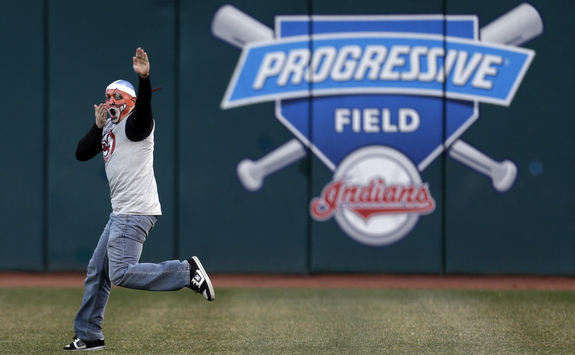 * Obligatory headline is obligatory.
The Yankees are in Cleveland for a quick one-day, two-game visit with the Indians. Today was supposed to be an off-day for the club, but they need to make up those two rained out games from last month. It stinks losing an off-day, but it's better to get these games out of the way now rather than later in the summer, once it heats up and giving guys rest is a little more important. Here's the lineup that will face low-slot right-hander Justin Masterson…
CF Brett Gardner
LF Ichiro Suzuki
2B Robinson Cano
DH Travis Hafner
RF Brennan Boesch
3B Chris Nelson
1B Corban Joseph — fourth career game at first, all this year
C Chris Stewart
SS Alberto Gonzalez
And on the mound is the 2010 Double-A Eastern League All-Star, right-hander David Phelps.
This game, the first of the doubleheader, is scheduled to start at 12:05pm ET. You can watch on YES. Enjoy.
Roster Update: Joseph is officially up with the team as the 26th man for the doubleheader. By rule, he must go back to Triple-A Scranton immediately following the two games. Brett Marshall is supposedly on standby at the team hotel in case they need to add a pitcher between games.