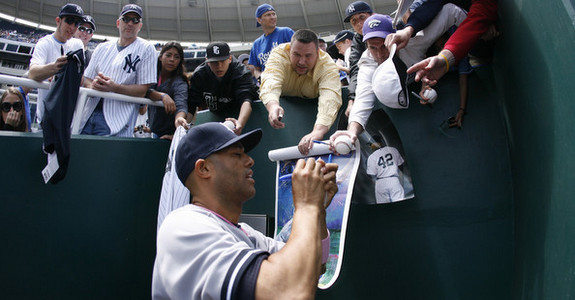 Well that was a very satisfying weekend series against the Royals, don't you think? Three games and three wins … can't ask for much more. The Yankees have now won five straight and are guaranteed a winning record on this eight-game road trip. Things are going pretty darn well for the Bronx Bombers right now, far better than I think anyone could have reasonable imagined.
Anyway, here is your open thread for the night. The ESPN Sunday Night Game is a dud (Angels at White Sox), but at least the pitching matchup is solid (Wilson vs. Sale). There's also some NHL and NBA playoff action on various channels. Talk about any of those games and more right here. Enjoy.
Oh, and Happy Mother's Day to all of you moms out there. None of us would be where we are without you.