After three days and 1,216 total picks, the 2013 draft is over. The Yankees selected 42 players overall, including the final 30 on Saturday afternoon. As expected, most of those final 30 picks are fringy prospects and organizational types, though the Bombers also squeezed in a few long shot high-end high schoolers and nepotism picks. All of the team's picks can be seen at Baseball America.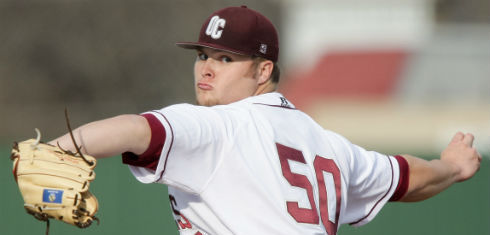 Go Big Or Go Home
It's no secret the Yankees love physically huge players, specifically on the mound. They drafted 16 pitchers on Day Three, and those 16 guys average 6-foot-3 and 207 lbs. The 11 college pitchers average 6-foot-4 and 219 lbs. They weren't messing around; size is the sixth tool for New York.
The biggest of the big is Oklahoma Christian RHP Cale Coshow (13th round), who is listed at 6-foot-5 and 270 lbs. on the school's website. Obviously keeping his weigh in check has been an issue, but Coshow also sits in the mid-90s as a starter and will also throw a curveball and changeup. He spent two years at Oklahoma as a scarcely used spare pitcher before transferring to Oklahoma Christian, so his arm has very few miles on it. Coshow can start and offers sneaky good upside, but the Yankees are going to have to work hard with him on his conditioning.
San Diego State RHP Phil Walby (12), Sam Houston State LHP Caleb Smith (14), and UNLV RHP Andy Beresford (19) highlight the rest of the large pitcher crop. Walby (6-foot-3 and 215 lbs.) and Beresford (6-foot-6 and 200 lbs) are pure arm strength guys who run their fastballs into the mid-90s. Both lack secondary pitches and are destined for the bullpen, especially Walby given his violent and occasionally out-of-control delivery. The 6-foot-3 and 200 lb. Smith will sit in the low-90s with a very good changeup, but a stiff delivery and lack of a breaking ball make him a long-term reliever.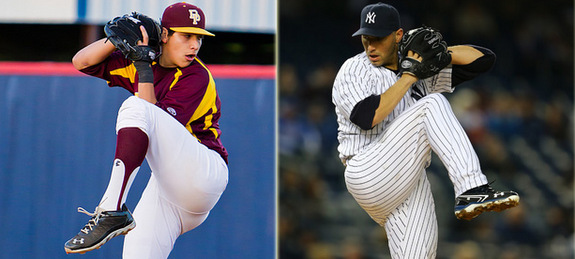 Say Hi To Your Father For Me
As you already know, the Yankees selected Texas HS LHP Josh Pettitte (37) yesterday. He was actually with his father Andy and the team in Seattle yesterday, telling reporters he fully intends to follow through on his commitment to Baylor even though it was an honor to be drafted by the Yankees. That's no surprise, Josh stands to benefit from college (like his father once upon a time) and his selection was more of a thank you to his family than anything.
A few rounds earlier, the club selected Canada HS RHP Cal Quantrill (26), son of the former Yankee and long-time big leaguer Paul Quantrill. Cal is a legitimate top three rounds talent with a low-90s fastball and a knockout changeup in his four-pitch mix. He's highly regarded for his pitching acumen and aggressiveness as well, but like Pettitte he will be heading to college in a few months. Quantrill is committed to Stanford — the Cardinal almost never lose a significant commit — and teams knew he was borderline unsignable heading into the draft, hence his availability on Day Three.
Power In The Corners
High school first basemen and left fielders are hardly a hot commodity on draft day, but the Yankees took bat over glove with Texas HS OF Kendall Coleman (11) and Missouri HS 1B Drew Bridges (20). Both guys are left-handed hitters with bat speed and above-average power, but their defensive issues are major turnoffs. Bridges will get a shot to stick at the hot corner if he signs, but that's pretty much doomed to fail. New York picked the bats here, not the gloves. Both guys can hit and not much else.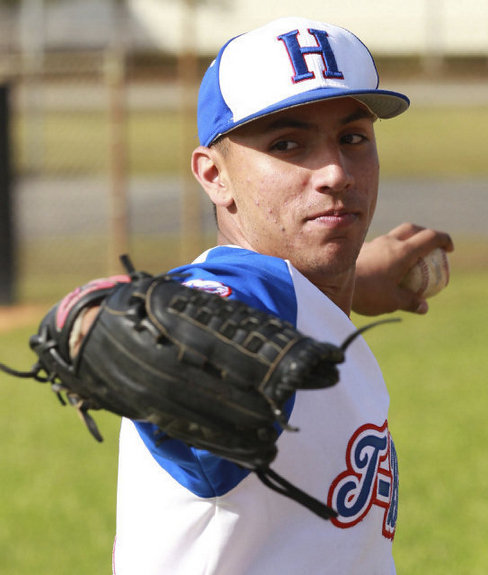 The Unsignables
In addition to Quantrill and Pettitte, the Yankees also selected Kansas HS LHP Jordan Floyd (25), Texas HS OF Cody Thomas (30), and Florida HS LHP Nestor Cortes (36). Thomas is a big time football prospect and will wind up at Oklahoma, where he will play both sports. Cortes is an undersized three-pitch lefty with low-90s heat and strong offspeed pitches, but he'll be with Florida International next spring. Floyd is very raw after splitting time between baseball and football in high school. He's committed to Kansas State.
These three aren't high-end prep prospects like Quantrill, but they all have strong college commitments and are unlikely to turn pro given the team's draft pool situation and their draft slots. They were backup plans, basically. If there happens to be some extra draft pool money lying around and one of three changes their mind about going to school, hey it might work out. Otherwise Floyd, Thomas, and Cortes are prospects for show.
Organizational Depth
Every year, every team stocks up on good college players who don't profile well in pro ball to fill out minor league rosters around the actual prospects. Adelphi RHP Dillon McNamara (27), Fresno State C Trent Garrison (28), Hawaii Pacific 3B Chaunsey Sumner (32), Washington State SS Ty Afenir (39), and Appalachian State RHP Sam Agnew-Wieland (24) and 2B Hector Crespo (34) all fit the minor league roster depth bill. Garrison is the twin brother of RHP Taylor Garrison, who has become one of the New York's better bullpen prospects since being drafted last year.
* * *
As usual, the Yankees snuck in a few interesting players around the Day Three clutter on Saturday afternoon. Coshow and the other big pitchers really stand out from the pack of players who might actually sign (figuratively and literally!), ditto Coleman and Bridges. Obviously Pettitte and Quantrill are the headliners for their names as much as their unsignability. Regardless of what happened on Day Two and Day Three, those three first rounders are the focal point of this draft for the Yankees. That was going to be true no matter what thanks to the new system.