Last night's victory was the 54th game of the season for the Yankees, otherwise known as the one-third point. The Bombers are on pace to go 93-69, which I think exceeds expectations coming into the year. For a while the mantra was just tread water until the injured guys come back, but instead New York is tied for first place in the AL East with the Red Sox. Of course, they're also just two games out of fourth place in the loss column. The division is as tight as anticipated so far.
The old saying is that the first third of the season is for evaluating, the second third is for making changes, and the final third is for riding those changes out. So, with that in mind, lets take a look at what happened over the last two months to see where the Yankees need to improve and where they can stand pat.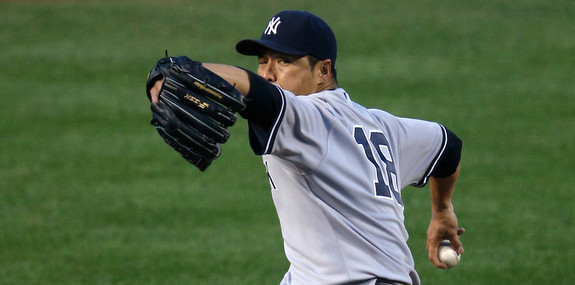 Rock Solid: The Starting Rotation
The Yankees have already used seven different starters in 2013, and collectively they've pitched to a 3.79 ERA (3.88 FIP) in 318.1 innings. Hiroki Kuroda (2.39 ERA/3.37 FIP) has emerged as the ace with CC Sabathia (3.71/3.75) running into some early troubles, which are almost certainly related to his overall loss in velocity. He's getting up there in age and there are a lot of miles on that arm, it happens. Sabathia showed last night that it's a little too early to pen that career obituary — the ability to be an ace is still in there.
As expected, Phil Hughes (4.97/4.70) and David Phelps (4.32/3.42) have had some ups and downs. Ivan Nova (6.48/3.66) lost his rotation spot to Phelps thanks in part to a triceps injury that landed him on the DL for close to a month, but he was on his way to losing the job based on his performance anyway. Andy Pettitte (3.83/4.16) has been his typically reliable self when he's actually been on the mound — back and trap issues have limited him to just eight starts so far. Those nagging issues have given Vidal Nuno (2.12/4.24) a shot, and he's done well in three spots starts.
With two aces (potentially), a rock solid number three (when healthy), and a collection of four back-end guys, the Yankees do have some rotation depth and appear to be in good shape going forward. Obviously that can change in an instant, but the rotation is not a pressing need right now. I don't think they have enough depth to trade away a starter, but it shouldn't be completely off the table under the right circumstances. The rotation was going to have to carry this club early on, and it has.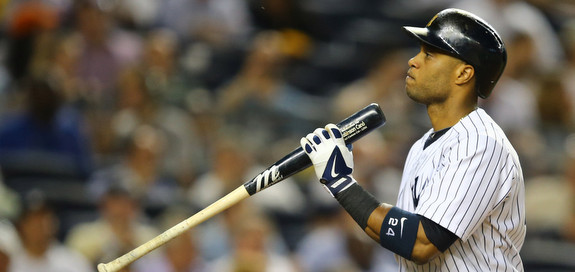 Needs Work: The Offense
It's been a long, long time since the Yankees fielded an everyday lineup this bad. They average just 4.1 runs per game — they've scored the fewest runs in the division by 19 (!) — with a team 89 wRC+, their worst offensive attack since the early-1990s. Yeah, it's been a while. Obviously losing Mark Teixeira (wrist), Kevin Youkilis (back), Alex Rodriguez (hip), Derek Jeter (ankle), and Curtis Granderson (forearm, hand) for extended periods of time hasn't helped matters.
Robinson Cano (133 wRC+) has been the rock in the middle of the lineup even though he's run a little cold of late. Vernon Wells (100 wRC+) and Travis Hafner (126 wRC+) were outstanding in April before hitting the skids in May, but they've been Cano's primary running mates in the middle of the order. Brett Gardner (103 wRC+) has done a good job of setting the table all season, and Frankie Cervelli (138 wRC+) was a big contributor before a foul tip broke his hand and sent him to the DL. Lyle Overbay (98 wRC+) chipped in some big hits during Teixeira's absence.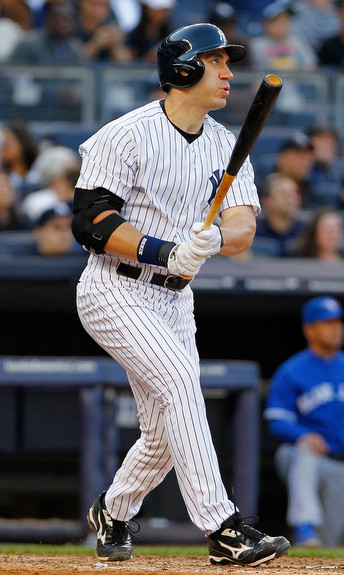 Shortstop and right field have been big problem areas this year, ditto catcher since Cervelli's injury. A collection of replacement level types — Eduardo Nunez, Reid Brignac, Jayson Nix, and Alberto Gonzalez — have mustered a 53 wRC+ filling in for Jeter while Ichiro Suzuki (65 wRC+) has done most of the damage himself in right. Chris Stewart (80 wRC+) and Austin Romine (-35 wRC+) have been just awful since Cervelli got hurt. Brennan Boesch (120 wRC+) and David Adams (78 wRC+) have been alright in part-time roles, Ben Francisco (12 wRC+) and Chris Nelson (36 wRC+) … not so much. Those last two guys have already been dropped from the roster.
Teixeira and Youkilis returned to the lineup just last night, and while they will be a nice boost, the Yankees still need more offensively. Granderson, Jeter, and Cervelli aren't returning anytime soon, so the club should probably explore trade scenarios for right, short, and behind the plate. Shortstop is the big one to me; Jeter has already had one setback and it shouldn't be a surprise if his rehab continues to progress slowly. There aren't many quality shortstops out there to be had, but I do think the Yankees should look hard for one, even if they have to overpay a bit. It's been a major weakness.
Exceeding Expectations: The Bullpen
We've gotten used to the Bombers having strong bullpens over the years, and this season is no different. Joe Girardi's relief corps owns a stellar 3.28 ERA (3.35 FIP) in 164.2 innings, and they have the fifth highest strikeout rate (9.73 K/9 and 26.0 K%) in all the land. Unsurprisingly, Mariano Rivera (1.77 ERA/2.47 FIP) and David Robertson (2.78/3.20) have been rocks in the late-innings.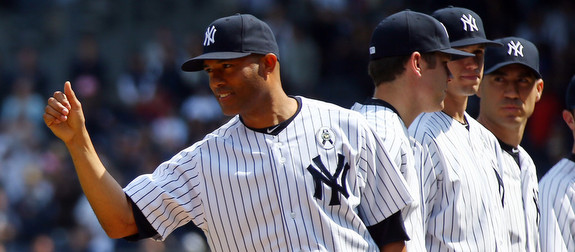 Joba Chamberlain (3.38/2.88) missed a month with an oblique injury, allowing both Shawn Kelley (5.57/3.59) and call-up Preston Claiborne (0.61/2.45) to emerge as middle inning weapons. Kelley has been a strikeout machine of late, whiffing 21 of the last 39 men he's faced (53.8%). Boone Logan (1.80/2.86) has been fine overall as Girardi's only southpaw. Adam Warren (2.10/3.34) has proven to be as reliable a long man as you'll find. Nova spent a few days in long relief as well, but as since been sent to Triple-A. Others like Cody Eppley, Brett Marshall, and David Huff have come and gone with little or no impact. That collection of non-Rivera/Robertson relievers have really done an excellent job.
Outside of maybe adding a second left-hander — Clay Rapada is in Triple-A and Cesar Cabral is working his way back up the rehab ladder — the Yankees are pretty well set in the bullpen. Again, that could change in a hurry, but right now there are more than enough bodies for each role: long relief, middle relief, and late-innings. It's been speculated that Joba could be made available in a trade given the emergence of Claiborne and Kelley, but I don't see it happening at this point in time. Maybe in a few weeks.
* * *
The Yankees have exceeded expectations so far thanks mostly to the pitching staff. A handful of position players chipped in a few big weeks, but overall the offense remains a concern going forward. For an AL East team in a small ballpark, a little more than four runs a game just isn't good enough. The injured guys will be back at some point, but I don't think the team should just sit around and wait. If there's an upgrade available, they need to pounce and worry about the roster logjam later. New York has more obvious needs right now than at any other one-third point in recent memory.