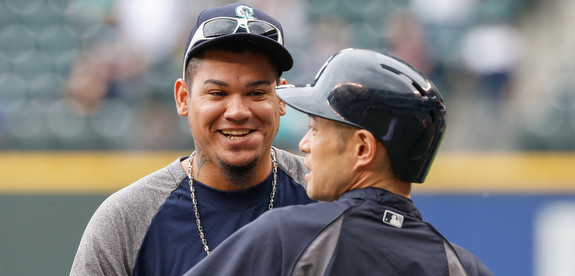 The obligatory Felix Hernandez vs. the Yankees game is this afternoon, the finale of the four-game series in Seattle. The Yankees actually beat Felix earlier this year … well, they beat his teammates. Hernandez held them to one run in six innings and exited with a two-run lead, but the bullpen gave it up in the eventual loss. That's pretty much the plan here, the old Pedro Martinez strategy. Just wait Hernandez out and hope to beat up on the bullpen. Here's the lineup the Yankees are run out there against the King…
And on the mound is the 440th overall pick in the 2008 draft, right-hander David Phelps. This afternoon's game is scheduled to start a little after 4pm ET and can be seen on YES. Enjoy.
Injury Update: Kevin Youkilis said his back is "a little stiff" after sliding into first base on a defensive play yesterday. The Yankees are off tomorrow, so the plan is to give him two days off and having him back in the lineup for Tuesday's series opener against the Athletics … Eduardo Nunez (ribcage) started some rotational work down in Tampa, but he remains a long way away from returning.