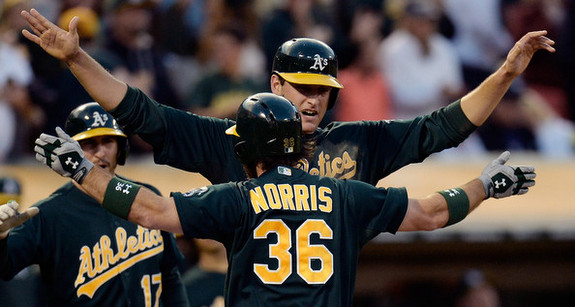 Unlike his rotation-mate CC Sabathia, Phil Hughes has some pretty good numbers in the various incarnations of the Coliseum in Oakland. Of course, this isn't the same Athletics team he's faced in recent years. This team can hit. The Yankees have very little chance of winning any game in which they get anything less than a solid pitching performance, so need Phil to keep the A's in check long enough for the lineup to scratch some runs out against rookie righty Dan Straily. Here's the starting nine:
DH Travis Hafner
LF Vernon Wells
3B Kevin Youkilis
SS Jayson Nix
And on the mound is the 23rd overall pick in the 2004 draft, right-hander Phil Hughes.
The weather in Oakland is fine, no concerns there. The game is scheduled to start a little after 10:05pm ET and can be seen on YES. Try to enjoy.