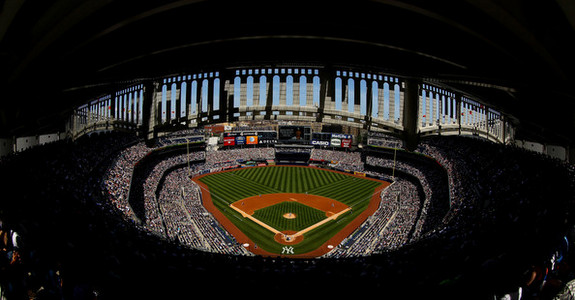 The Yankees are off tonight and I hope you enjoy it. After tonight, their next off-day isn't until the All-Star break in three weeks. A stretch of 20 games in 20 days starts tomorrow night, which is pretty much the exact opposite of what this old, injury-wrecked team needs at the moment. I guess the good news is that 13 of those 20 games are at home, including the final ten. By no means will it be a make or break stretch at this point of the season, but these next three weeks are very important for the Yankees as they try to hang around the AL East race.
Anyway, here is your open thread for the evening. There are only four (!) baseball games on tonight, or really five if you count Game One of the College World Series Finals (UCLA vs. Mississippi State). That can be seen on ESPN at 8pm ET. The Dodgers and Giants (Ryu vs. Bumgarner) will be on ESPN2 at 10pm ET, plus Game Six of the Stanley Cup Finals will air at 8pm ET on NBC. Talk about any of those game or anything else here. Go nuts.
Self-Promotion: I wrote this quick little post at CBS about Brett Gardner being an under-the-radar All-Star Game candidate. Check it out.