By now, you've most likely heard all the Biogenesis rumors swirling about. Major League Baseball is reportedly trying to suspend Alex Rodriguez (along with 19 others) for their alleged use of performance-enhancing drugs. This time, MLB officials will also have the sworn affidavit of totally-non-shady-guy, Tony Bosch, to strengthen their cause.
So, here we are. #STEROIDS! are plaguing the headlines. And as per universal baseball law, Alex Rodriguez is once again in the (self-imposed) spotlight and facing a potential 100-game suspension. This got me thinking (prematurely) about A-Rod's legacy, which, when all is said and done, could be decidedly more complicated than most players who have had some questionable moments throughout their MLB career.
Before Pinstripes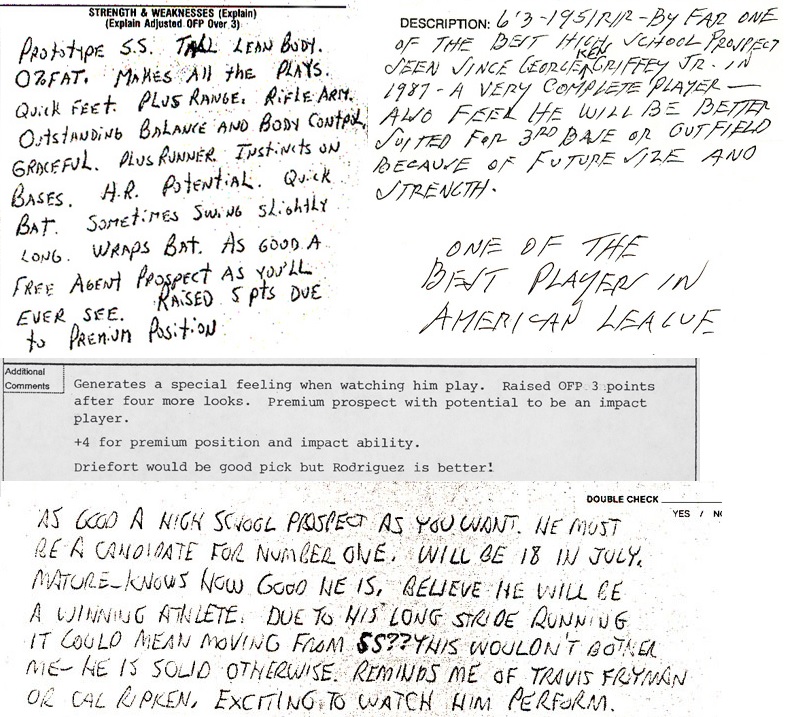 It's really hard to remember a time when Alex wasn't a Yankee (for better or worse), but it happened. During his years with Seattle, he amassed 189 home runs and batted to the tune of .309/.374/.561.  Through his first six seasons, he was already a four-time All-Star vying for MVP candidacy.
Texas provided Alex with his first monster contract and he reciprocated with some monster years. In three seasons (!), he hit almost as many homers (156) as he did during his seven years in Seattle. He batted .305/.395/.615, won his first MVP award and remained a perennial All-Star. By age 27, he had established himself as an elite defender at shortstop (earning two Gold Gloves in the process).
As a Yankee fan, I knew nothing about A-Rod during this time other than he was an exceptional player who was not only the best at his position, but one of the best players in all of baseball. I figured he would fit in very nicely with the increasingly massive NY payroll despite the fact that the Yankees already had a perfectly capable shortstop of their own in Derek Jeter. The only problem was that A-Rod was heading to Boston.
The A-Rod Era, Part I: Welcome to New York
Hilariously (at least to those not in Boston), the MLBPA nixed the deal that would have sent him to Beantown. Coincidentally, 2003 postseason-hero Aaron Boone injured himself in the offseason playing basketball. The stars had aligned. Much to every non-Yankee fan's chagrin, Cashman convinced the Rangers to trade Alex Rodriguez for Alfonso Soriano in addition to eating $67M of the remaining $179M left on his contract.
I remember Red Sox friends screaming that the damn Yankees had done it again. They were "buying" another championship. Consider the chart below, which shows the top-five leaders from 2004-2007 in some of the various offensive metrics.  As to be expected, A-Rod's name shows up … a lot.

Now, I prefer to split A-Rod's tenure in New York into three different eras — the first era consists of his first four years in pinstripes. During those first four years in NY, Rodriguez was pretty awesome, generally speaking. He put up monster numbers each season and won the MVP award twice (which isn't easy in general, let alone in the Bronx). In 2007 — the second of his two MVP seasons with NY — I remember watching the games in complete awe. A-Rod was that good (54 HR, .314/.422/.645, 9.6 fWAR).
There were a few incidents that earned some negative attention during this span. Back during the 2004 season, A-Rod brawled with Jason Varitek after getting drilled by a Bronson Arroyo pitch (though I'm not sure how many Yankees fans saw this as a negative at the time). Later, in the most depressing postseason of my lifetime, A-Rod drew ire for slapping Arroyo's glove in an attempt to get on base. In 2007, Alex was chastised in Toronto after apparently yelling something to the effect of "I've got it!" or "Hah!" (as he claims) while rounding the bases. These were some minor irritations for sure — perhaps a bit unsportsmanlike even — but nothing deserving of the vitriol he received.
Moreover, it seemed as though most of the hate directed at A-Rod came from Yankee fans! Despite putting up monster season numbers, fans dubbed him as "unclutch" in the postseason.  After the team was eliminated in 2007, I remember folks screaming for blood on WFAN. They blamed A-Rod for the team's lack of playoff success and questioned whether he would ever achieve the legendary "True Yankee" status.  I remember absurd proclamations that the team was cursed to never win another World Series while he remained in NY. You'd almost think he was the sole reason the team was eliminated from the playoffs during these years given the complaints. Here's his postseason performance during that time:
| Year | Age | Series | Opp | PA | HR | BB | SO | BA | OBP | SLG | OPS |
| --- | --- | --- | --- | --- | --- | --- | --- | --- | --- | --- | --- |
| 2004 | 28 | ALDS | MIN | 21 | 1 | 2 | 1 | .421 | .476 | .737 | 1.213 |
| 2004 | 28 | ALCS | BOS | 37 | 2 | 4 | 6 | .258 | .378 | .516 | .895 |
| 2005 | 29 | ALDS | LAA | 23 | 0 | 6 | 5 | .133 | .435 | .200 | .635 |
| 2006 | 30 | ALDS | DET | 15 | 0 | 0 | 4 | .071 | .133 | .071 | .205 |
| 2007 | 31 | ALDS | CLE | 17 | 1 | 2 | 6 | .267 | .353 | .467 | .820 |
Shortly after As the Red Sox finished dismantling the Rockies in Game Four of the 2007 World Series, the inevitable happened. Scot Boras announced that his client would be opting out of his contract. This was despite Cashman's public declaration that should A-Rod elect to depart, the team would not re-sign him — thus taking one of the biggest potential suitors out of the equation.
I remember claiming at the time that A-Rod was one of the best Third Basemen in the game despite his warts. I remember arguing relentlessly with my father that regardless of whatever postseason woes he may have had, the team was far better off with him than without. The logic was always (and continues to be) that I prefer the guy who produces very well over 162 games ahead of the one who manages a few big hits in an unpredictable playoff series. Sure, I thought he was a bit of a diva (on a team full of divas mind you), but whatever drama was produced off the field was vastly overshadowed by his contributions on.
If history was re-written with Alex departing for greener pastures, we may have found ourselves very dissatisfied with his replacement come 2008 — similar to how some of us feel now about Nick Swisher. We may have found ourselves conflicted as we considered a guy who posted monster numbers while simultaneously falling victim to all the "not-a-true-Yankee" narratives floating about.
Regardless, those four seasons would have gone down as a monumental success for Brian Cashman and the team in terms of production gained versus talent lost. The trade was undoubtedly an absolute A+ for the Yankees (and all the team's spoiled fans). As for Alex, he would have probably been unfairly remembered for being a great player who couldn't handle big moments. He would have been ridiculed perhaps for achieving personal triumphs despite never obtaining the one thing players and fans treasure most, a title.
Instead, the relationship got kind of weird…
The A-Rod Era, Part II: Let's do it all over again
The market wasn't quite as lucrative for A-Rod as Team Boras had hoped. Teams weren't lining up to give him the ten-year, $300 million pact he was hoping for. Instead, he personally addressed Yankees ownership and expressed his regret for opting out and vocalized his apparent discontent with his former agent. Competing with no-one at all himself, Hank Steinbrenner decided to offer Rodriguez the most lucrative contract in all of sports — ten years, $275M with incentives.  The circus was back in town.
From 2008-2012, A-Rod hit .282/.370/.503 (.377 wOBA, 132 wRC+) with 129 home runs. While 2008, by all accounts, was a generally successful year, A-Rod managed a then career-low in games played (138) which highlighted what would soon become a steady decline in physical health — 124 games played in 2009, 137 in 2010, 99 in 2011 and 122 in 2012 — ultimately resulting in two hip surgeries. In 2010, he also showcased dramatic batting splits with noticeable difficulties against lefties (.217 vs. LH, .290 vs. RH). Though A-Rod was still an above-average third baseman relative to his peers, his performance was most certainly not validating his mega-salary. In terms of postseason play, his successful run in 2009 was overshadowed by his miserable stats in 2010, 2011, and 2012 (which culminated in him being pinch hit for, and eventually benched altogether by Joe Girardi, despite the fact that the entire team less Raul Ibanez was scuffling offensively!).
Here are his playoff stats during this era:
| Year | Age | Series | Opp | PA | HR | BB | SO | BA | OBP | SLG | OPS |
| --- | --- | --- | --- | --- | --- | --- | --- | --- | --- | --- | --- |
| 2007 | 31 | ALDS | CLE | 17 | 1 | 2 | 6 | .267 | .353 | .467 | .820 |
| 2009 | 33 | ALDS | MIN | 12 | 2 | 1 | 2 | .455 | .500 | 1.000 | 1.500 |
| 2009 | 33 | ALCS | LAA | 30 | 3 | 8 | 3 | .429 | .567 | .952 | 1.519 |
| 2009 | 33 | WS | PHI | 26 | 1 | 3 | 8 | .250 | .423 | .550 | .973 |
| 2010 | 34 | ALDS | MIN | 13 | 0 | 1 | 2 | .273 | .308 | .273 | .580 |
| 2010 | 34 | ALCS | TEX | 25 | 0 | 3 | 4 | .190 | .320 | .286 | .606 |
| 2011 | 35 | ALDS | DET | 23 | 0 | 4 | 6 | .111 | .261 | .111 | .372 |
| 2012 | 36 | ALDS | BAL | 18 | 0 | 2 | 9 | .125 | .222 | .125 | .347 |
| 2012 | 36 | ALCS | DET | 9 | 0 | 0 | 3 | .111 | .111 | .111 | .222 |
Unfortunately, the off-field issues were becoming more frequent and increasingly public. In 2008, the tabloids had a field day with Alex and Madonna's relationship after his estranged ex-wife voiced her thoughts. Baseball was rocked in 2007 with the Mitchell Report. Shortly thereafter, A-Rod went on the record with 60 Minutes' Katie Couric claiming he had never used banned substances. In 2009, however,  he reversed his stance publicly with Peter Gammons when he claimed to have used them from 2001-2003 while with the Texas Rangers. He also mentioning his strained relationship with Derek Jeter (which was obviously very contrary to the Captain's preference of handling in-house issues privately).
There would be further tabloid nonsense surrounding his relationships with Kate Hudson in 2010 and Cameron Diaz in 2011. Finally in the 2012 off-season, the Biogenesis drama began surfacing while A-Rod's cousin and long time apparent drug liaison, Yuri Sucart, simultaneously was threatening a lawsuit. Unlike the 2009 steroid allegations, the Biogenesis story has the potential of becoming substantially more damaging for A-Rod, as the Yankees were rumored to have begun exploring ways of voiding his contract and have become very vocalized with their discontent.
Biogenesis hasn't disappeared as some of us thought it eventually might; rather, it's actually picked up steam since it first surfaced. At this point, if A-Rod was a stock, his ticker line would probably be plummeting. Since re-signing with the Yankees, it's been a very rocky road to say the least. Unfortunately for A-Rod, these past few seasons may also be the ones that define his career in the minds of a lot of fans — that is to say a guy whose successes were fraudulent and whose personality is equally questionable.
The A-Rod Era, Part III: Presumably, a rather unceremonious end 
So here we are. A-Rod will soon be 37 years old with four (!) more seasons remaining on his contract. We've seen the good, the very good, and the freakishly good only to have those moments be completely overshadowed with the disappointing, the absurd and the down right bad. Between the injuries and Biogenesis, it's possible A-Rod may face a very unceremonious end — especially if the Yankees can somehow figure out a way to void the remaining dollars owed (which they will surely try to do if a suspension is handed down). At the very least, even if he returns from his rehabbing and avoids a potential ban, chances are he'll be only a fraction of his former self. Perhaps he can garner a little positivity if he performs better than the miserable production of the current cast of Yankee third basemen though it probably won't be enough to change the minds of fans.
I think we all have our opinions about A-Rod and his albatross contract. It seems like everything he does makes his legacy all the more polarizing too — even his Cashman-infuriating Tweets. I'm sure there will be some who discount everything he's done out of principle, or because of steroids, or a general dislike of his personality. I'm not sure that's appropriate though as his career should be contemplated in the context of his peers. He played in a generation of abusers, and regardless of his personality or shortcomings, there is no doubt he was a truly gifted ball player for much of his career. And for at least the duration of his first contract with the Yankees, he was a monster contributor and perhaps Cashman's most triumphant trade.
Unfortunately for Alex, he just never quite fit in. Since then, he's been a constant point of scrutiny (and deservedly so at times). His second NY contract was obviously a disaster from the very first moment and will continue to be. Hopefully, in another few years we can look back at A-Rod with clearer perspective.  Until then, we'll just have to wonder.