For the first time this season, the Yankees lost a game while scoring at least five runs. They were a perfect 24-0 in those games coming into Wednesday night, and they were the last team to suffer a loss when scoring five or more in 2013. The Rangers took the middle game of this three-game set 8-5. This was an annoying one.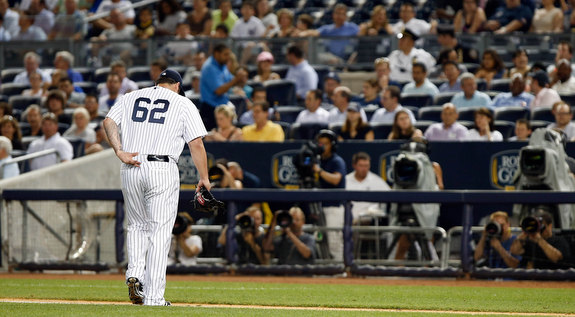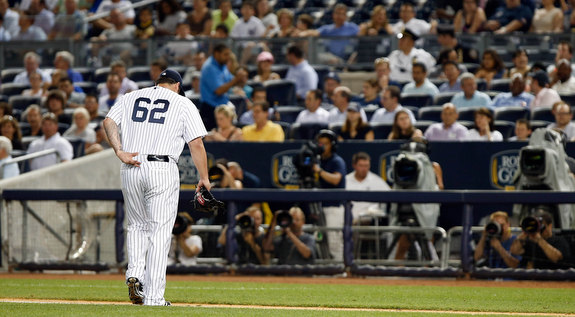 Death By Bullpen
The offense wanted to claw its way back into this game. It really did. The lineup tried its darnedest, but the bullpen just wouldn't let it be. Four relievers combined to allow four runs in three innings, though two of those four relievers — Preston Claiborne and Boone Logan — don't deserve any blame. They retired all three men they faced. It was the other two who put the game out of reach on two occasions.
Joba Chamberlain, who has no business being in a one-run game (especially with a 13-man pitching staff) was sent out for the seventh inning. He allowed four hits and two runs — both on a Nelson Cruz homer — while recording two outs, raising his season ERA to 6.38. In his last seven appearances, Joba has allowed nine runs, four homers, and 16-base-runners in 6.2 innings. Very bad. Shawn Kelley gave up two runs (one earned) on three hits in an inning and a third thanks in part to a Brett Gardner error. Kelley has been very good for the last eight weeks or so, so he doesn't deserve the same kind of vitriol as Joba, but he didn't get the job done. Ugly night for the relievers.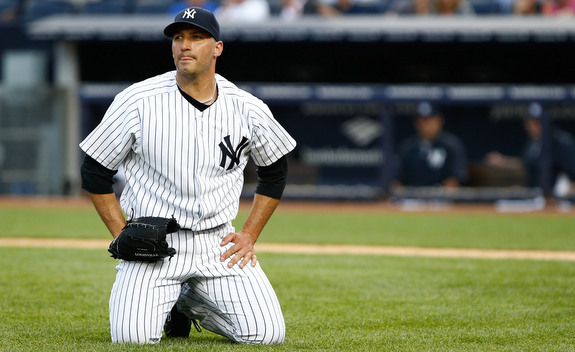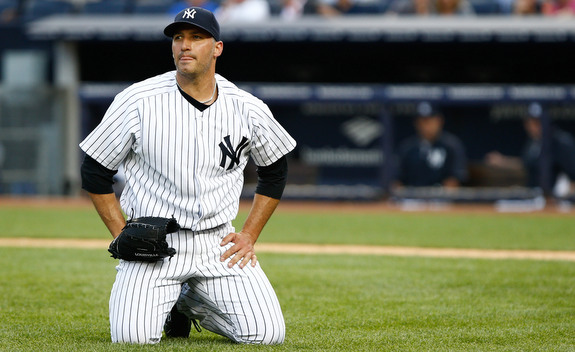 One Really Bad Inning
For the fourth time in five starts since coming off the DL, Andy Pettitte allowed at least four runs. All four of those runs came in the third inning, when he gave up an 0-2 double to Adrian Beltre with the bases loaded and a two-run double to A.J. Pierzynski, who came into the game with an 83 wRC+ against lefties. It looked like Andy had a chance to escape the bases loaded, no outs jam unscathed after striking out Cruz for the first out, but alas.
Outside of that third inning, Pettitte pitched pretty well. Typical Andy really, some base-runners and wiggling out of jams. Of course that bad inning counts, and when you allow four runs in the first three innings with this offense, you've dug a huge hole. In his five starts since returning from the lat problem, Pettitte has allowed 18 runs and 43 base-runners in 31.2 innings. Hopefully he snaps out of it soon; Andy has looked very much like a 41-year-old who spent a year away from the game this month.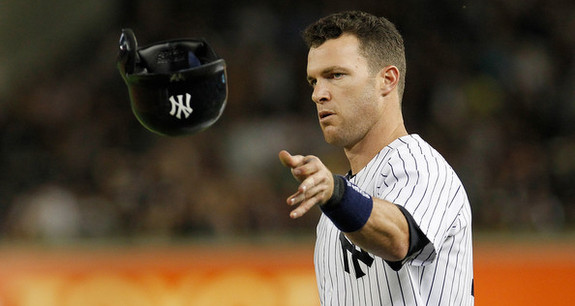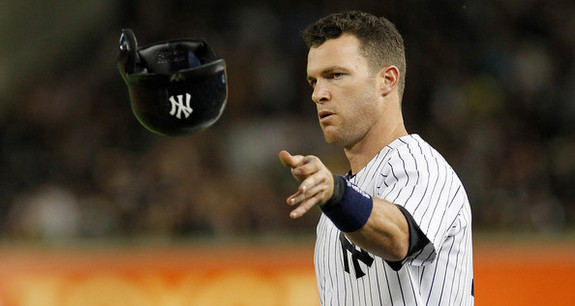 Leftovers
The Yankees scored their five runs on a Lyle Overbay solo homer, Robinson Cano and Travis Hafner singles (both against a lefty!), and an Ichiro Suzuki two-run homer. On two occasions they fought back to turn a three-run deficit into a one-run deficit, but the bullpen gave those runs right back. Gardner and Ichiro went a combined 5-for-9 from the one-two spots, but the other seven hitters went 5-for-24 with seven strikeouts. Yuck.
Jayson Nix had a really bad game. He went 0-for-4 at the plate with an inning-ending double play while batting with the bases loaded in the sixth, and he also botched three defensive plays. First he ran into Pettitte while Andy was fielding a weakly hit ground ball, then he pulled the first baseman off the bag with a throw on a routine ground ball, then he let a foul pop-up drop in when he assumed shortstop Alberto Gonzalez would catch it. The first two mistakes contributed to that four-run third inning in a big way.
Box Score, WPA Graph & Standings
For the box score and video highlights, check out MLB.com. For some other stats, FanGraphs is the place to go. For the up to the minute standings, head over to ESPN. The Red Sox and Blue Jays won while the Orioles and Rays lost, so the Yankees are two back of Boston, one up on Baltimore, and three up on both Tampa and Toronto in the loss column. This division is way too close, yet no one seems to want to run away with it.

Source: FanGraphs
Up Next
Phil Hughes and Derek Holland is your pitching matchup for the rubber game on Thursday afternoon. The Yankees will have a chance to not only win the series, but also make this a winning homestand. Check out RAB Tickets if you want to catch the matinee in person.