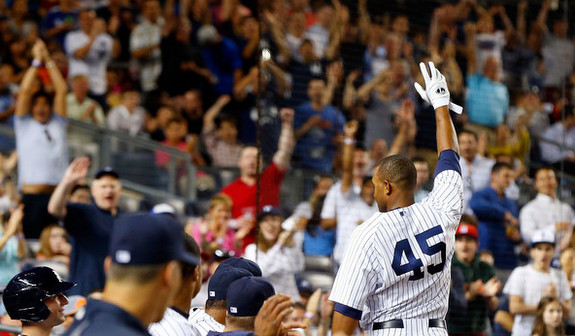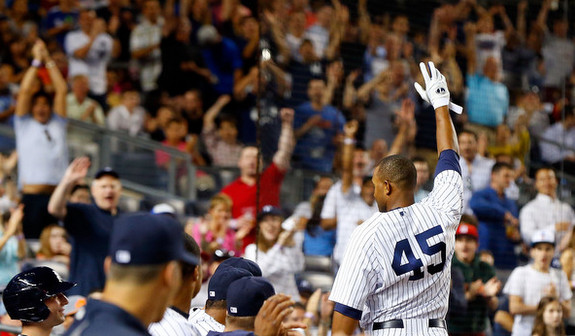 The Yankees announced a series of (expected) roster moves today, so let's round 'em all up:
Zoilo Almonte has been placed on the 15-day DL. He suffered a left ankle sprain when he hit the base running out a ground ball last night. X-rays came back negative, though there is no timetable for his return.
Alberto Gonzalez has been designated for assignment. He went 3-for-25 (.120) after replacing Reid Brignac in late-June. The recently recalled Brent Lillibridge is the backup infielder for the time being.
Melky Mesa has been called up. He hit .249/.277/.424 (86 wRC+) with a 36.7% strikeout rate in 256 plate appearances for Triple-A Scranton. Mesa recently came off the DL after missing a month with a shoulder problem. He was up with the team last September.
Thomas Neal as been called up as well. He was hitting .312/.387/.402 (122 wRC+) in 266 plate appearances for Triple-A Scranton. Neal was up with the team earlier this year, as you surely remember. Joe Girardi confirmed he will serve as the primary DH against left-handers.