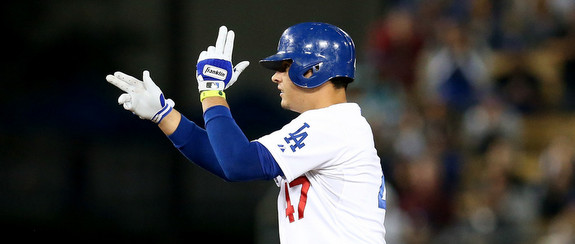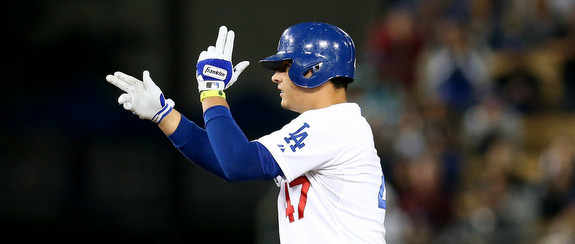 4:08pm: Guess what? Cruz is with the team according to Mark Feinsand. He could be replacing Jayson Nix, who seems headed for the DL with a hamstring problem. The Yankees have an open 40-man spot for Cruz.
12:53am: Disregard. Cruz said on Twitter he has not signed with the Yankees and is still looking for an opportunity somewhere.
12:29am: Via Jaime Jarrin: The Yankees have signed infielder Luis Cruz to what I assume is a minor league contract. The Dodgers designated him for assignment a few days ago, and he elected free agency on Tuesday after clearing waivers and refusing an assignment to Triple-A.
Cruz, 29, hit .127/.175/.169 (-8 wRC+) in 128 plate appearances for Los Angeles this year. A ridiculous 17.2% (!) of his plate appearances ended with an infield pop-up. That's outrageous. Cruz hit .297/.322/.431 (107 wRC+) in 296 plate appearances for the Dodgers just last year, and he's a career .240/.277/.328 (64 wRC+) hitter in parts of five big league seasons. He is an excellent defender with experience at the three non-first base infield spots, so he has that going for him. The Yankees need all the middle infield depth they can get, so it's no surprised they pounced on Cruz as soon as he became available.