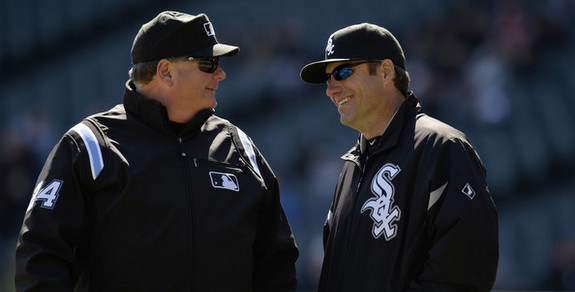 There is only one AL team the Yankees have yet to face this season, and they'll take care of that this series when they play three in Chicago against the White Sox. It has been a full calendar month since the Bombers last won a series, so this would definitely be a good time to get off the schneid. Actually, it's imperative if they truly intend to make a run at a wildcard spot.
What Have They Done Lately?
The ChiSox are really, really bad. So bad that they have lost each of their last ten (!) games. I'm pretty sure that makes this a trap series, no? Either way, Chicago's south siders are 40-69 with a -87 run differential overall, both the second worst marks in the league behind the Astros. Ten losses in a row? Yikes.
Offense
Finally, a team that is worse offensively than the Yankees. The White Sox average just 3.6 runs per game with a team 80 wRC+, both the worst marks in the AL. The Yankees are the second worst in each category at 3.8 runs per game and an 81 wRC+. They're two of the three worst offensive teams in baseball (Marlins are the worst by far). These three games are going to take like, seven hours total. The ChiSox do not have any position players on the DL.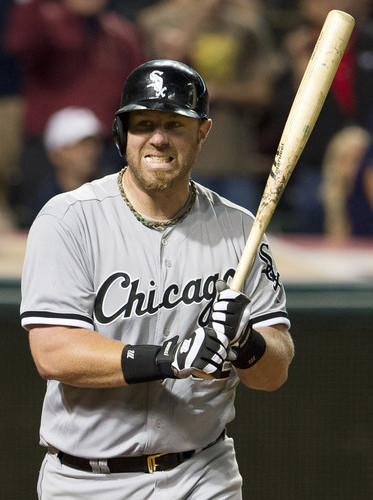 Manager and former Yankee Robin Ventura has one legitimately above-average hitter at his disposal: 1B/DH Adam Dunn (114 wRC+). Both OF Alejandro De Aza (104 wRC+) and OF Alex Rios (101 wRC+) are slightly above-average at the moment but not comfortably. 2B Gordon Beckham (98 wRC+) is both flirting with league average and having the best year of his disappointing career. 1B/DH Paul Konerko (77 wRC+) has lost his power due to back problems and age (37). Sucks.
OF Dayan Viciedo (87 wRC+) has some pop and 3B Conor Gillaspie (79 wRC+) is actually better than what the Yankees have been running out there at the hot corner. SS Alexei Ramirez (74 wRC+), C Tyler Flowers (63 wRC+), and IF Jeff Keppinger (41 wRC+) have all been awful. The bench guys — C Josh Phegley (46 wRC+), OF Jordan Danks (28 wRC+), and OF Casper Wells (20 wRC+) — are terrible as well. It's worth noting that as a team, the ChiSox have the second lowest walk rate in the AL (6.6%). They're hackers.
Starting Pitching Matchups
Monday: LHP Andy Pettitte vs. LHP Jose Quintana
After a season and two-thirds, it's pretty obvious the Yankees made a major blunder by not adding the 24-year-old Quintana to the 40-man roster after the 2011 season to prevent him from becoming a minor league free agent following his breakout season with High-A Tampa (2.91 ERA and 2.96 FIP). He hooked on with the White Sox before last year and has a 3.69 ERA (4.01 FIP) in 268 big league innings since, including a 3.62 ERA (3.79 FIP) in 131.2 innings and 22 starts this season. The strikeout (7.18 K/9 and 19.0 K%), walk (2.67 BB/9 and 7.1 BB%), homer (0.96 HR/9 and 9.4 BB%), and ground ball (44.0%) numbers are all rock solid but unspectacular. Quintana is a true five-pitch pitcher, using low-90s two and four-seamers to set up his mid-80s slider, mid-80s changeup, and upper-70s curveball. The curve and change are his top two secondary pitches. Quintana has close to no platoon split in his relatively brief big league career and he's faced the Yankees once before, getting hit around for six runs in six innings last June.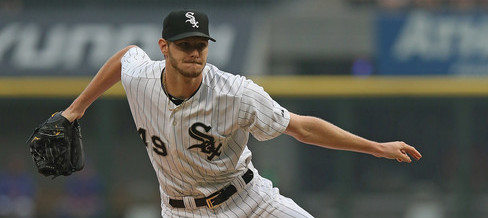 Tuesday: RHP Hiroki Kuroda vs. LHP Chris Sale
Sale, 24, has established himself as arguably the best left-handed starter in the AL since moving into the rotation last season. It's pretty much a toss-up between him and David Price at the moment. Sale's got a 2.92 ERA (2.89 FIP) in 20 starts with stellar peripherals: 9.82 K/9 (27.0 K%), 1.96 BB/9 (5.4 BB%), 0.82 HR/9 (11.1% HR/FB), and 46.8% grounders. He's essentially a three-pitch pitcher, using a low-to-mid-90s two-seamer, a low-to-mid-80s changeup, and an upper-70s slider from a funky low arm slot. Sale does have a big platoon split, but only because he destroys lefties (.168 wOBA) and is merely very good against righties (.296 wOBA). This would be a good game to rest guys like Brett Gardner, Lyle Overbay, and Ichiro Suzuki. The Yankees have faced Sale a few times over the years but just once since he moved into the rotation; he held them to one run in 7.1 innings last August.
Wednesday: LHP CC Sabathia vs. LHP Hector Santiago
Five of the six scheduled starters this series are left-handed, including all three for the ChiSox. The 25-year-old Santiago grew up in Newark and has a 3.28 ERA (4.08 FIP) in a true swingman role this season — 107 innings spread across 15 starts and eleven relief appearances. He strikes out a ton of batters (9.34 K/9 and 24.4 K%), but is liberal with the free pass (4.12 BB/9 and 10.8 BB%) and will allow the ball to be hit in the air (34.2% grounders). His homer rate (1.01 HR/9 and 9.7% HR/FB) is up there but not a disaster. Believe it or not, Santiago is seven-pitch pitcher, and that's only because he stopped throwing his two-seamer in 2012. His arsenal includes a low-to-mid-90s four-seamer, a low-90s sinker, an upper-80s cutter, a low-80s changeup, an upper-70s slider, a mid-70s curveball, and a mid-70s screwball. Here's a .GIF of the screwball, if you don't believe me. The four-seamer, slider, and changeup are his top three pitches, but he will throw all of the others in a given outing. Santiago faced the Yankees twice last season, allowing four runs in four relief innings.
Bullpen Status
Stalwarts LHP Matt Thornton and RHP Jesse Crain were sold off prior to the trade deadline, so Ventura's current bullpen is headlined by closer RHP Addison Reed (2.64 FIP) and setup man RHP Nate Jones (2.48 FIP). RHP Matt Lindstrom (3.09 FIP) continues to be rock solid and rounds out a very good end-game trip. The parade of relievers you've probably never heard of before include RHP Dylan Axelrod (5.45 FIP), LHP David Purcey (4.43 FIP in very limited time), RHP Ramon Troncoso (4.54 FIP), and LHP Donnie Veal (5.85 FIP). Those middle innings can be an adventure.
Even though Phil Hughes lasted just 2.2 innings yesterday, the Yankees are in okay bullpen shape. Not great but good enough. You can check out our Bullpen Workload page for details on which relievers pitched when over the last ten days. For the latest and greatest on the White Sox, I recommend South Side Sox. The title of that blog is pretty much the only reason I remember the Cubs are on Chicago's north side and the ChiSox on the south.