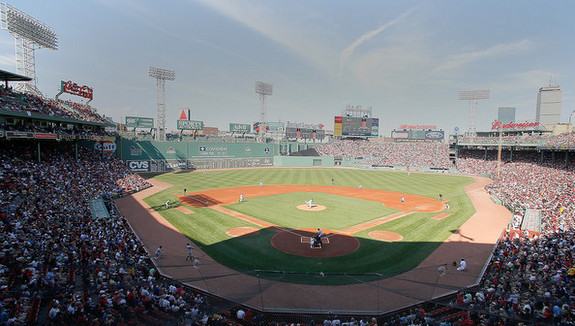 Man I hate Sunday night games. I like to chill out and relax with no baseball as the weekend ends, and you and I both know this game probably won't end until midnight or so. A win would make it all better, if for no other reason than to make the Red Sox's life a little more complicated. The Yankees have such a small chance of making the postseason right now that playing spoiler might be as good as it gets from here on out. Here's the lineup Joe Girardi is sending out there against Ryan Dempster:
CF Brett Gardner
RF Ichiro Suzuki
2B Robinson Cano
LF Alfonso Soriano
3B Alex Rodriguez
DH Curtis Granderson
SS Eduardo Nunez
1B Lyle Overbay
C Chris Stewart
And on the mound is left-hander CC Sabathia, who has been better of late but still far off from what he was even last year. If the big man was ever going to put up a big performance, this would be the night to do it.
The weather's fine in Boston, so don't worry about rain or anything. First pitch is scheduled for a little after 8pm ET and can be seen on ESPN. Try to enjoy.
Rotation Update: Ivan Nova and Phil Hughes will start the two games of Tuesday's doubleheader in whatever order. They'll need to come up with a spot starter for Saturday's game against the Rays, and Joe Girardi indicated they are leaning towards Adam Warren.