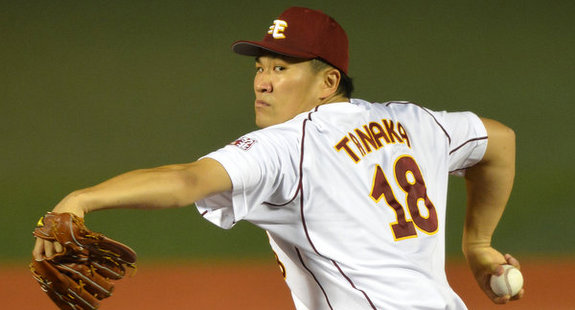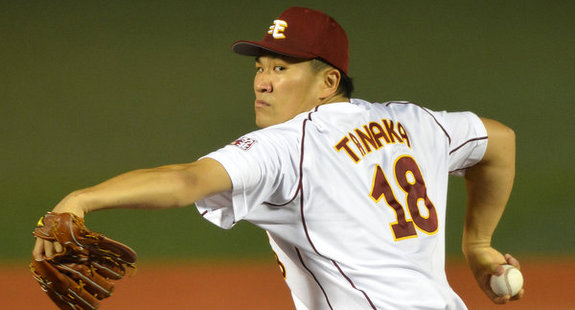 Depending on how you work the math and whether Alex Rodriguez gets suspended for part or all of next season, the Yankees will have something like $65-90M to work with under that $189M luxury tax threshold this offseason. Derek Jeter's player option and various arbitration raises will change things as well. Either way, the Bombers are going to have some money to spend this offseason, and Andrew Marchand reports a massive shopping spree may in the works. To the block text:
[The] front office is devising a plan that could have the team going on a $300 million shopping spree, sources have told ESPNNewYork.com.

The Yankees will begin their organization meetings Monday where they will settle on a strategy that they believe can cut payroll to $189 million while spending big on free agents.

The Yankees' initial main targets are expected to include their own Robinson Cano, Japanese starter Masahiro Tanaka, Atlanta Braves catcher Brian McCann and St. Louis Cardinals outfielder Carlos Beltran, according to sources.

…

The Yankees think they can add at least two top free agents this winter and remain under team owner Hal Steinbrenner's goal of reducing total salaries to less than $189 million. Steinbrenner has said he would like to reduce the team's luxury tax and revenue sharing numbers so that he can reinvest the money instead of paying out to smaller markets.
Just spitballing some average annual values/luxury tax hits, I think those four will wind up around $23M (Cano), $15M (McCann), $14M (Beltran), and $12M (Tanaka) next year. I think those are in the ballpark. The market is kinda crazy though — teams have a lot of money to spend and nowhere to spend it, so free agents are making huge bucks — meaning all four guys could wind up with more. For the sake of argument, let's assume that's what they get.
In that case, those four will combine for $64M next year, taking a huge bite out of that $65-90M pool of leftover cash. There is no doubt in my mind adding Tanaka, Beltran, and McCann to Cano and everyone else under contract/team control improves the team, but the Yankees would still have a lot of holes to fill. They'd need another starting pitcher (unless you're particularly high on Vidal Nuno, Michael Pineda, and/or Adam Warren), a left-side-of-the-infielder, a DH, at least one and preferably two (ideally three) relievers, and a bench. On top of all of that, the team would need to set some cash aside for midseason additions, both call-ups and help at the trade deadline. They can't have a $188.9M payroll on Opening Day. It won't work.
If the Yankees do go on a huge spending spree this winter, I have very little doubt it would be about improving attendance and ratings as much as it would improving the team's chances of contention. Given their 2013 Pythag. record (79-83) and the players they're presumably losing this winter (Hiroki Kuroda, Andy Pettitte, and Mariano Rivera, specifically), the Yankees need to add about 20 wins worth of talent to the roster this offseason even after re-signing Cano. Beltran, McCann, and Tanaka won't add that themselves — I'd be happy if they got 12 wins out of the trio next year — so the team either needs to blow past the $189M threshold to contend or hope guys like Jeter, CC Sabathia, Ivan Nova, Mark Teixeira, David Phelps, and Alfonso Soriano improve their performance in 2014.
Handing out $300M worth of contracts this winter would absolutely qualify as a huge splash and almost certainly improve the team, but it's probably not enough to get the Yankees back in the postseason if the money goes to those four players and those four players alone. The Bombers are not one, two, or even four players away right now. They need a lot of help.