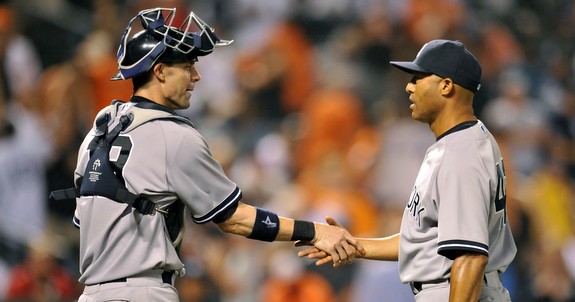 Thanks to long-term contracts and liberal protection of minor leaguers from the Rule 5 Draft, the Yankees have been dealing with a cluttered 40-man roster for a few years now. All of the injuries this season compounded the problem, because for nearly every player who got hurt, someone had to be brought in to replace him.
At this moment, the Yankees have 47 players on their 40-man roster. They can thank the 60-day DL for those seven extra spots. Some spots will be cleared when free agency opens but a bunch will be taken when the team has to protect even more players — most notably top prospect Gary Sanchez — from the Rule 5 Draft. On top of that, the Yankees need to acquire some pitchers (starters and relievers), a catcher, maybe two infielders, an outfielder, a bench, so on and so forth this winter.
Needless to say, Brian Cashman & Co. are going to have to deal with another 40-man roster crunch this winter. Let's take a look at where things stand and who may be on the chopping block when push comes to shove over the next few months.
Impending Free Agents (13): Joba Chamberlain, Phil Hughes, Hiroki Kuroda, Boone Logan, Andy Pettitte, Mariano Rivera, Robinson Cano, Lyle Overbay, Mark Reynolds, Brendan Ryan, Kevin Youkilis, Curtis Granderson, Travis Hafner
The latest Collective Bargaining Agreement says players officially become free agents at 9am ET the day following the end of the World Series. They got rid of that silly little five-day period during which a player had to formally file for free agency, which was nothing but a time-waster. The day after the end of the World Series, those 13 guys up there will hit the open market — they can't sign with a new team until five days after the end of the Fall Classic, but that's another matter — and leave the Yankees with 34 players on the 40-man roster.
60-Day DL (seven): CC Sabathia, Frankie Cervelli, Derek Jeter, Corban Joseph, Jayson Nix, Mark Teixeira, Youkilis
Youkilis overlaps with the impending free agents group and I'm assuming Jeter will pick up his player option and not actually become a free agent. The six non-Youkilis guys have to be activated and leave the Yankees with 40 players on the 40-man roster. So before their offseason even begins, the Bombers will have a full-40-man roster. Hooray inflexibility. but they were already counted in our group of 47, so the Yankees will still have 34 players on the 40-man.
Non-Tender Candidates (five): Matt Daley, David Huff, Cervelli, Chris Stewart, Nix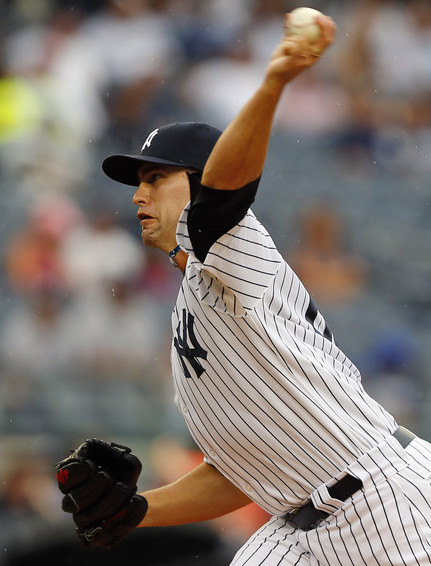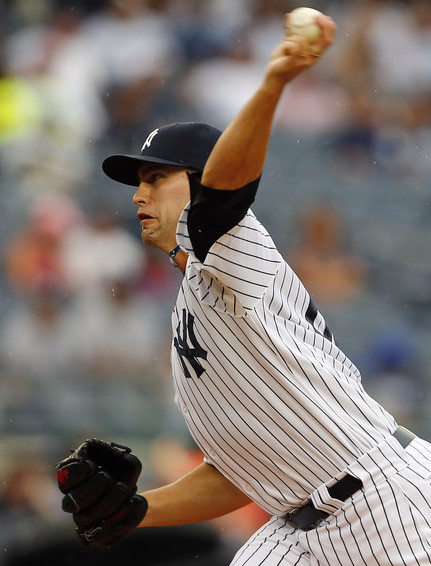 The deadline to tender contracts to players who have yet to qualify for free agency (meaning they don't yet have six full years of service time) is in late November, and players who don't receive contract tenders become free agents. Those are usually guys who start earning more than they're worth through arbitration because the system is still based on pitcher wins and saves and runs batted in, old school stats like that. The Dodgers non-tendered Russell Martin because his production was declining and because he'd been getting hurt, for example.
Stewart, who will be arbitration-eligible the first time, is an obvious non-contender candidate with Cervelli plus three young catchers (Austin Romine, J.R. Murphy, and Sanchez) either on or soon to be on the 40-man roster. I guess there's a chance the Yankees will cut ties with Cervelli as well, but I don't see it. Maybe if they bring in two new catchers before the non-tender deadline or something.
Huff had a nice little run late in the season but is cut from the Aaron Small/Shawn Chacon mold — be happy with what you got and move on before you get burned. Nix is a perfectly fine (but eminently replacement) utility infielder who played way too much this season, which could move him to the wrong side of the salary/production threshold.
DFA/Release Candidates (four): Vernon Wells, Ichiro Suzuki, Ramon Flores, Joseph
Wells and Ichiro were awful this past season and have been for three years running now. Their salaries and statuses as proven veterans/good clubhouse guys and whatever else should not keep them on the roster. If (and hopefully when) the Yankees find suitable replacements, these two should be given the axe. I can't stress this enough: you don't win by having bad players on the team. These two are bad and they should absolutely be on the hot seat this offseason.
I had high hopes for Flores coming into the season — I had him fifth on my preseason list of the team's top prospects (lol in hindsight) — but he didn't hit much with Double-A Trenton (.260/.353/.363, 104 wRC+) and there are serious concerns about his long-term power potential. If there was ever a time to sneak him through waivers and keep him in the organization as a non-40 man roster player, this is it. Same goes for Joseph, who made his big league debut this year but also missed most of the season following shoulder surgery. He is likely at the front of what figures to be a very long designate for assignment line. These guys are on a day-by-day basis — they get removed from the roster when a spot is needed, there is no deadline to get rid of them.