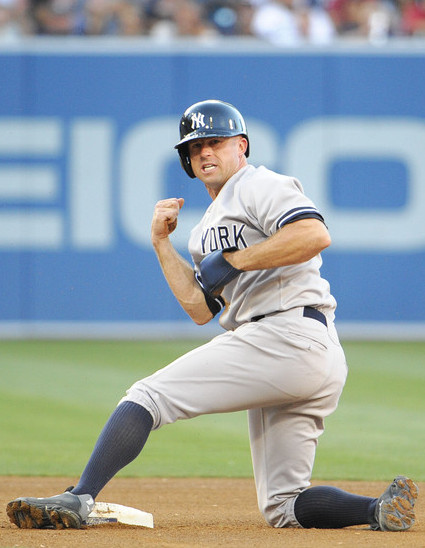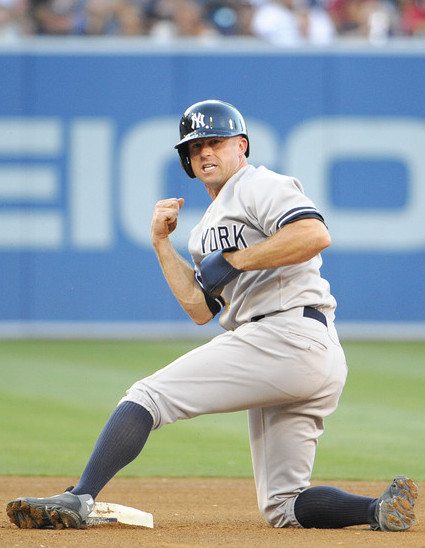 The offseason has yet to really get underway, but there has already been talk of the Yankees going on a big spending spree to address their many needs this winter. I'm not sure where that money is coming from after putting together my most recent payroll breakdown, but that's besides the point. New York has been connected to a ton of free agents so far, both big names like Brian McCann and Shin-Soo Choo and secondary players like Eric Chavez and Omar Infante. Needless to say, they're getting around.
Free agency is the easiest way to address needs but it's not the only way. The Yankees could also explore the trade market, a trade market that will reportedly feature high-end starters like Max Scherzer and David Price, young middle infielders like Jurickson Profar and Elvis Andrus, and pretty much everything in between. The trade market is like free agency — there's a solution for every roster problem available if you're willing to meet the asking price.
Therein lies the rub: the Yankees can't meet too many asking prices these days. Not won't meet asking prices, can't. They don't have many tradeable commodities either on the big league roster or in the farm system, and last winter's Justin Upton trade talks showed how that can handicap them. The Diamondbacks reportedly did not like the prospects New York had to offer, so the young, power-hitting outfielder signing to a reasonable contract went to the Braves instead.
"I just don't see it," said one rival executive to Andy McCullough when asked whether the Yankees had the prospect inventory to swing a major trade this offseason. "I'm not excited about any of them making an impact next year," added another evaluator while discussing the team's top prospects while describing them as "solid guys, but not stars."
The Yankees do have limited trade commodities right now but they aren't completely devoid of marketable players. Some are just more marketable than others, or, as Brian Cashman likes to say, no one is unavailable but some are more available that others. Here's a highly subjective rundown of New York's best trade chips. Remember, at the end of the day, a player's trade value is only as great as the other team's evaluation of him.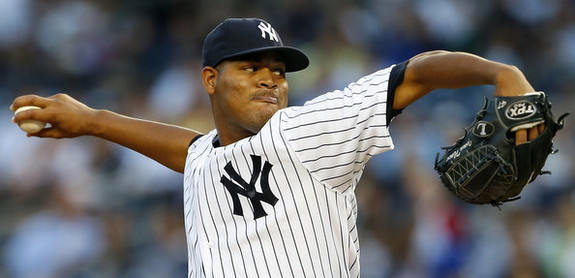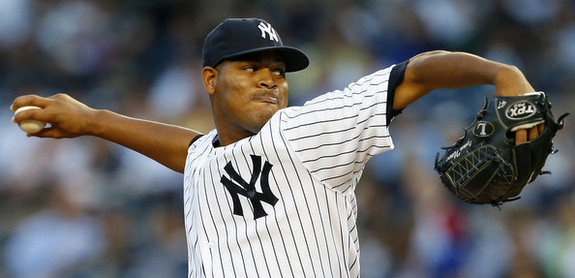 Best Chip: Ivan Nova
In my opinion, Nova is the team's best trade chip at this point in time. He turns 27 in January and has shown flashes of brilliance over the last three years. Ivan has not yet put together a full, productive season from start to finish, but he's had stretches that make you think he could be very good if things ever completely click. It's also worth noting Nova has thrown at least 150 innings every year since 2010 and at least 130 innings every year since 2008. Teams do value the ability to take the ball every fifth day.
Nova's trade value is not as great as it was a year or two ago because he's entering his arbitration years and is no longer dirt cheap, like league minimum dirt cheap. His projected $2.8M salary in 2014 is still a relative bargain, but trading for a guy owed $15M or so over the next three years isn't as desirable as trading for the same guy when he is owed $16M or so over five years. This isn't Nova's fault obviously and getting three cheap years of a durable right-hander is still pretty awesome, but his years of team control are ticking away and he's yet to really establish himself as … anything. He's still a question mark.
Rentals: Brett Gardner and David Robertson
Both Gardner and Robertson are due to become free agents next winter, meaning they're just rental players. Both will earn reasonable salaries next year — Gardner is projected for $4M, Robertson for $5.5M — and they both have their limitations on the field. Gardner is a defense-first outfielder who doesn't hit for power and doesn't steal as many bases as people think he can. Robertson is a late-inning reliever, meaning you're only get 65 or so innings out of him. He's a very good late-inning reliever of course, but one year of a reliever usually doesn't fetch a huge package in return. The Yankees could flip these two for solid prospects or a similar rental player, but they're not going to get that elite prospect or young big leaguer with several years of control remaining.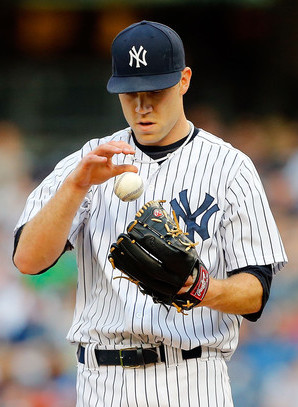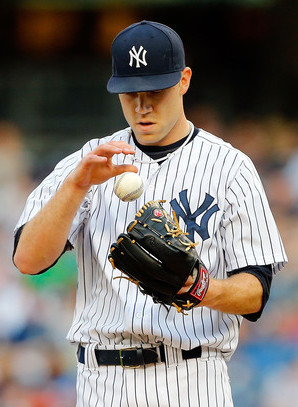 Warm Bodies: David Phelps and Adam Warren (maybe Vidal Nuno)
There will always be a market for cheap and young pitching. Phelps and Warren have four and five years of team control remaining, respectively, and they've had varying levels of success in the show. They're far from established but have shown they belong in some capacity, either as back-end starters or relievers. Nuno has six full years of control left but is basically a complete unknown at the big league level. He is as close to ready as a pitcher can get, however. Every team needs cheap young arms to fill out a staff, but these guys are okay second and good third pieces in a significant trade, not centerpieces. Far from it.
Prospects: Gary Sanchez, Slade Heathcott, J.R. Murphy and Rafael DePaula
Baseball has become a young player's game these last five or six years or so, but I think we've reached the point where prospects and (especially) draft picks are being overvalued. Don't get me wrong, they're important and you need them to succeed, but they're being valued higher than established big leaguers and that isn't always the case. Not even close.
Anyway, Sanchez and Murphy are probably the Yankees' two best prospect trade chips because a) Sanchez is their very best prospect, and b) Murphy is a big league ready-ish catcher. Quality young catchers are very hard to find and teams have consistently shown they will overpay — either in trades or by reaching in the draft — to get their hands on one. DePaula is the team's best pitching prospect but he's still in Single-A ball. Heathcott had an up-and-down season in Double-A but has a lengthy injury history. High ceiling but also high risk. Sanchez and Murphy could headline a package for a non-star player, but Heathcott and DePaula are closer to throw-ins in the grand scheme of things.
Suspects: Tyler Austin, Mason Williams, and Jose Ramirez
Injury of ineffectiveness — Austin, Williams, and Ramirez all had down 2013 seasons for one of those two reasons. Sometimes both. They're basically buy low candidates, prospects with considerable ceilings who either need to get healthy or fix their mechanics or have their attitude adjusted. If I was another club and talking trade with the Yankees, these are the guys I would be asking for as the final piece in a trade package. Take a shot on one without the deal hinging on their success. There are too many question marks for any of them to be the top guy in a deal for an established big leaguer at this point. I just don't see how another club would go for that.