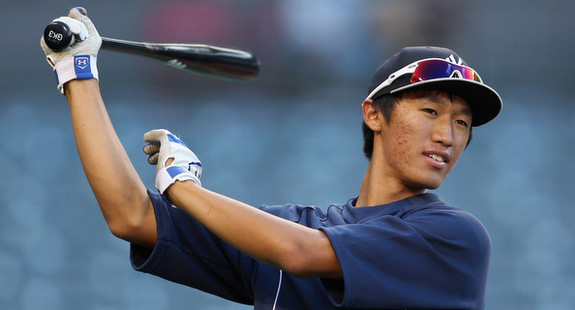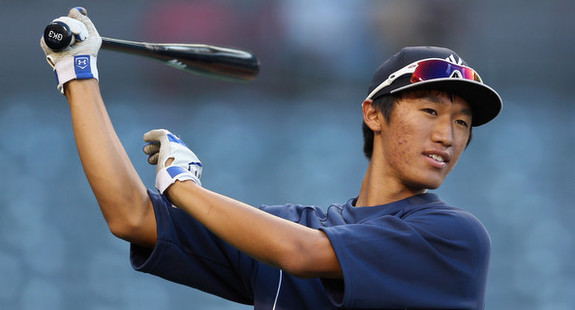 Coming into this past season, it was obvious the Yankees needed to add some young, impact talent to the organization. They had none at the big league level and very little in the minors following a down year in the farm system. When Baseball America published their list of the team's top ten prospects over the winter, it was hard to ignore that six of the ten missed at least a month due to injury in 2012 while two others were still way down in Rookie Ball.
The Yankees had a chance to add talent this summer during the annual amateur draft in June, which is true of every year. This draft was different though — New York had two extra picks after Rafael Soriano and Nick Swisher declined qualifying offers and signed with other teams as free agents. Add in their own first rounder and New York owned three of the first 33 selections. It was the first time they held even two of the first 33 picks since 1978. The opportunity to give the farm system a real shot in the arm was there, and, at this point, it appears the Yankees nailed it.
Three First Round Talents
Having three first round picks — it was really one first rounder and two supplemental first round picks, but whatever — doesn't automatically mean you'll get three first round talents. Let's not kid ourselves here; the Yankees have made some questionable high picks in recent years and grabbing the best available talent was not a given. Rather than go off the board for a player they liked more than the consensus, scouting director Damon Oppenheimer & Co. went big and grabbed arguably the three best players on the board with each pick.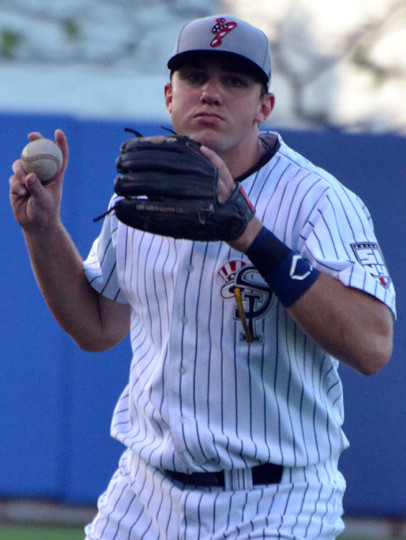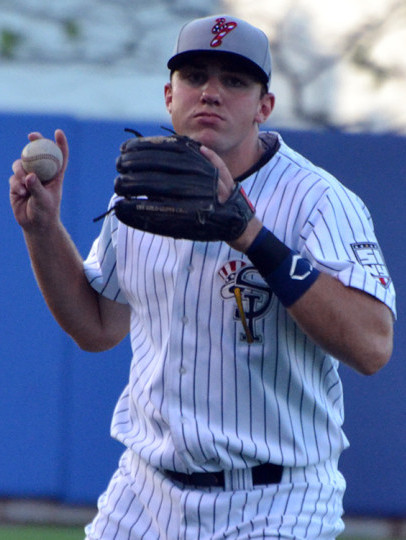 The first of the three was Notre Dame 3B Eric Jagielo, who was the club's natural first rounder at #26 overall. He signed quickly for a straight slot $1.84M bonus and hit .264/.376/.451 (~152 wRC+) during his 221 plate appearance pro debut. Jagielo is a polished hitter and a good defender at a hard-to-fill position who should climb the ladder very quickly. The second pick was Fresno State OF Aaron Judge (#32), a monstrous (listed at 6-foot-7 and 255 lbs.) slugger with as much raw power as anyone in the draft. He took an above slot $1.8M bonus the day before the signing deadline. California HS LHP Ian Clarkin (#33), a power southpaw with an out-pitch curveball, was the third of the three first rounders.
In a normal year, landing one of those guys with a first round pick would have been a coup for the Yankees. Being able to draft all three — and being willing to exceed the draft pool to sign them, as they did by signing Judge to an over-slot bonus at the last minute — is a major win for a farm system in need of impact talent. All three of these guys are not going to work out, the odds are strongly against it because prospects are made to break hearts, but the more high-end talent they have, they better. These three first rounders were incredibly important given the state of the organization and the Yankees nailed 'em.
Middle Infield Depth
The Yankees have been blessed with Robinson Cano and (especially) Derek Jeter for a long time, making it pretty easy to overlook just rare quality middle infielders are these days. I'm not even talking about stars, above-average guys are very hard and rather expensive to acquire. New York drafted two true middle infielders in the top four rounds in 2B Gosuke Katoh (2nd round) and SS Tyler Wade (4), both out of California high schools. Both play above-average defense at their positions and Katoh is just a strong arm away from being a shortstop. They both performed well in their pro debuts: Katoh managed 171 wRC+ (12.6 BB%) in 215 plate appearances while Wade had a 137 wRC+ (16.0 BB%) in 213 plate appearances. The performance is nice but the most important this is that both guys have the defensive chops to stay up the middle while also projecting to be something more than zeroes at the plate. These were two very strong picks after the first round.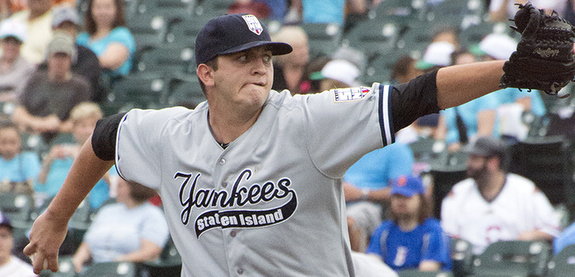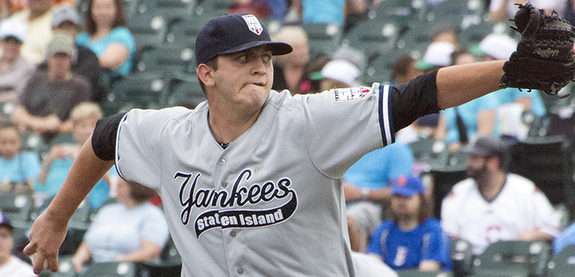 Power Arms
Under Oppenheimer, the Yankees have used the middle and late rounds to draft power arms who could someday help out of the bullpen. With the new spending restrictions and Collective Bargaining Agreement all but eliminating the ability to give big money to players who fall due to bonus concerns, there's not much more you can do late in the draft. Dig up some hard-throwers for the bullpen and focus on positions players with that one high-end tool. Not much more is available.
This summer's crop of hard-throwers includes Texas JuCo RHP David Palladino (5), LSU RHP Nick Rumbelow (7), San Diego State RHP Phil Walby (12), and Oklahoma Christian RHP Cale Coshow (13). All four guys offer mid-90s heat while Palladino has good enough secondary pitches to start. Sam Houston State LHP Caleb Smith (14) has shown 94-95 in short outings. The Yankees have had trouble developing players overall the last few years, but they generally go a great job of unearthing these power arms and getting them far enough up the ladder that they at least serve as trade bait, if nothing else. These five guys are the newest members of the pipeline.
Late Round Gambles
The big money late-round picks don't really exist anymore, but there is always going to be talent that slips into the late rounds. Not every "signability" guy will cost seven figures. New York paid over-slot for Georgia HS OF Dustin Fowler (18) and Missouri HS 3B Drew Bridges (20) after saving pool money by taking cheap college seniors in rounds six through ten. Fowler is the better prospect as an athletic outfielder with speed and a sweet lefty swing, but Bridges has some power potential and a knack for getting the fat part of the bat on the ball from the left side.
I think the Yankees had their best draft in several years this summer and that's not only because of the extra first round picks, though those certainly helped. I'm talking about the quality of the players they landed with their picks. The added impact guys at the top of the draft, some important middle infield depth after that, and a lot of interesting late-round guys who could play roles down the road. This was a super important draft for New York and they did a bang-up job in my opinion.