Only five questions this week, and some of the answers are kinda short. We must have received about a dozen different variations of the first two questions. Great minds think alike, I hear. The Submit A Tip box in the sidebar is the best way to send us anything.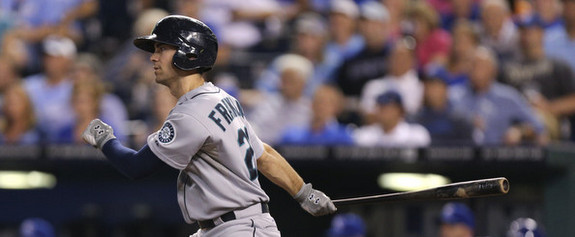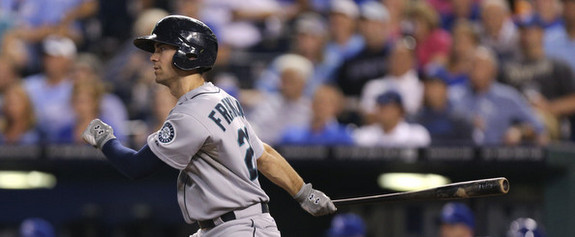 Many people asked: What about Nick Franklin?
Now that Robinson Cano is locked in at second base for the next decade, the Mariners don't have an obvious spot for the 22-year-old Franklin. He hit .225/.303/.382 (90 wRC+) with 12 homeruns and six stolen bases in 412 plate appearances this past season, his first taste of the show. Franklin is a switch-hitter who has always struggled against lefties, so much so that there's been talk of making him hit exclusively left-handed. He's the anti-Derek Jeter on defense — good amount of range but makes a lot of errors because he boots grounders and makes bad throws — and the total package is more solid regular than future All-Star.
Franklin has understandably been getting talked up as a trade chip since the Cano signing and the hype has surpassed reality, kinda like Mike Olt a year or so ago. He's good but not truly great. The Yankees can use a young second baseman now and Franklin would certainly fit, though I don't think the Mariners are ready to move him. They could always send him back to Triple-A and have him work at other positions or wait for a better offer. There's no need to rush into a decision. I'm more intrigued by Dustin Ackley to be honest, because at least there's All-Star caliber talent hiding in their somewhere. I'd rather see New York buy super low on him and hand him over to Kevin Long than pay market rate for Franklin. Franklin fits a need, no doubt, but I feel like there's a disconnect between what he actually is and how he's being valued.
Many people asked: What about moving Alfonso Soriano to second base?
This ain't happening. Soriano hasn't played second base at all since 2009 or regularly since 2005, and, in case you forgot, he was pretty terrible there. We saw it firsthand from 2001-2003. He wasn't Eduardo Nunez bad, but he misplayed a lot of balls on the infield during his time there. Soriano is going to be 38 next month and he's played 3.2 innings at second base over the last eight years. This isn't even something the Yankees can seriously consider.
Andrew asks: Will Dean Anna be competing for a MLB roster spot in Spring Training or was he added purely for depth in the minors? I have not heard any discussion about him being a potential 2B option for the Yanks.
Can't it be both, compete for a job in camp and be added for depth? The Yankees have an open position player spot right now — could be two if they cut one of Vernon Wells and Ichiro Suzuki — and that figures to go to whatever infielder they acquire in the coming weeks. If they don't add an infielder, Anna probably has to beat out Nunez for a roster spot. For some reason the incumbent always seems to have up in these competitions. I'm intrigued by Anna's on-base skills and like him as an up-and-down depth player, but if he makes the team out of camp as even a semi-regular at second, something probably went wrong somewhere.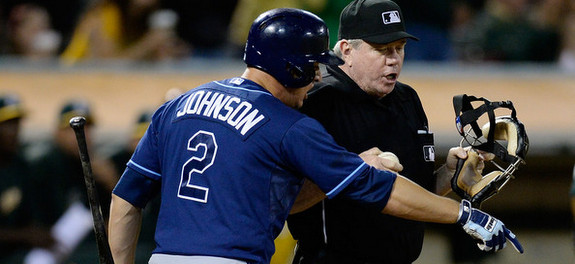 Andy asks: Can you make up what a potential Yankees line-up would look like now? Against both lefties and righties.
Given the roster as it sits today, meaning no obvious second/third baseman, here are the lineups I would run out there:
                  vs. RHP
                  vs. LHP
1.
  CF Jacoby Ellsbury
1.
  CF Jacoby Ellsbury
2.
  LF Brett Gardner
2.
  SS Derek Jeter
3.
  RF Carlos Beltran
3.
  1B Mark Teixeira
4.
  C Brian McCann
4.
  DH Alfonso Soriano
5.
  DH Alfonso Soriano
5.
  RF Carlos Beltran
6.
  1B Mark Teixeira
6.
  C Frankie Cervelli
7.
  3B Kelly Johnson
7.
  3B Kelly Johnson
8.
  SS Derek Jeter
8.
  2B Brendan Ryan
9.
  2B Brendan Ryan
9.
  LF Brett Gardner
You and I both know Jeter will bat second against righties and lefties as long as he's healthy. That's just the way it is. I would bat him lower in the order against righties until he shows he can hit them, however. The Cap'n had a 99 wRC+ against same-side pitchers even during his big bounceback 2012 season, so I'm skeptical about what he can do at his age and following what amounts to a lost season.
Ellsbury and Gardner had almost identical batting averages (.246 vs. 247) and on-base percentages (.317 vs. .323) against lefties last season, but Gardner hit for much more power (.071 vs. .180 ISO). That doesn't really jibe with the rest of his career though. Ellsbury and Gardner have identical career 96 wRC+ against southpaws, so the tiebreaker goes to the guy who will steal 40+ bases no questions asked (who also happens to have a $153M contract). Batting Gardner ninth instead of eighth against lefties allows him to serve as a second leadoff man, so to speak.
The rest is pretty straight forward, right? Soriano was awesome last year but McCann is the (much) better hitter against right-handers, which is why I have him batting cleanup against righties. I'd use a straight splatoon at catcher as a way to give McCann regular time off as well. He's going to need the rest, it comes with the territory, so you might as well rest him against southpaws and get Frankie in there. Jeter and Teixeira still mash left-handers (or at least they did the last time they were healthy), making them a natural fit for the two-three spots against southpaws.
Laying the lineup out like this makes it easy to see how much the team needs a second or third baseman, preferably a righty bat. Those lineups would look so much better if they moved Ryan to the bench, shifted Johnson to second, and had someone like Mark Reynolds to bat seventh or eighth, no?
Jon asks: Explain the minor league Rule 5 Draft. How could you just lose players for $12,000? How many could you protect? Could the Yankees have chosen players from other minor league teams for $12,000 or did their lack of room on the 40-man roster prevent it?
The lack of 40-man space has nothing to do with the ability to make picks in the minor league portion of the Rule 5 Draft. The minor league phase is pretty complicated, so I'll direct you to this J.J. Cooper explanation. I don't even fully understand it. All I know is that if you take a player in the minor league phase, he's yours to keep. Those guys do not have to go through the same roster hoops as the players drafted in the Major League portion. The Rule 5 Draft exists as a way to give players an opportunity with a new organization if they're buried or overlooked by their current team, and, for the most part, it accomplishes that goal.