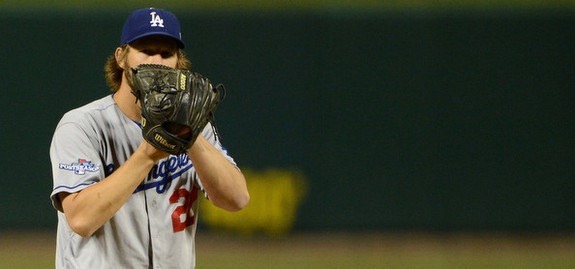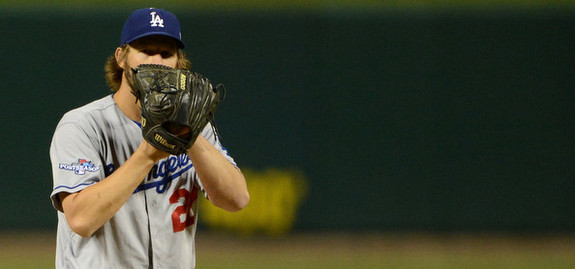 Six years ago, the Yankees took one of the biggest risks in franchise history. The Twins were shopping two-time Cy Young Award winner Johan Santana one year before free agency and he was a perfect fit for the Yankees, a team in need of a workhorse ace left-hander. There were offers and counteroffers, a bidding war between the Yankees and Red Sox, and weeks of rumors. It was exhausting, really.
Santana was a perfect fit for the Yankees … except that he wasn't. Not only would they have had to trade away some of their top prospects to acquire him, but they'd also would have had to give him a nine-figure contract extension to keep him around. Johan was also showing some signs of decline, particularly in his spiking homerun rate and sudden decreased usage of his slider. There were definite red flags. It was a risky move but the type of move the Yankees usually make, except this time they didn't. They passed on Santana and off he went to the Mets for a mostly forgettable four-player package.
The Yankees passed on Santana for two reasons. One, they wanted to keep their young pitching. Given the state of the franchise at the time, it was the right move. Two, there was a better option coming along the next offseason. CC Sabathia, another Cy Young winning workhorse left-hander, was due to become a free agent following the 2008 season, when New York could acquire him for nothing but money (and a draft pick). It was an incredibly risky move because there was no guarantee Sabathia would actually hit the open market, but the Yankees rolled the dice and a year later they got their man. They kept their young starters and got their ace lefty. Santana, meanwhile, gave the Mets one Cy Young caliber season before starting to break down. The plan couldn't have worked out much better for the Yankees.
Fast forward to present day, and the Yankees are in a bit of a similar situation. No, they aren't trying to trade for a Cy Young winning ace southpaw (that would be David Price), but they are in the market for pitching and there are some pricey options sitting out there for the taking, namely Ubaldo Jimenez, Matt Garza, and Ervin Santana. Those are the three best free agent starters available right now while Masahiro Tanaka sits in posting system limbo. And you know what? None of those three guys is a slam dunk, we gotta have him starter. Jimenez was awful as recently as the All-Star break, Garza has been hurt the last two years, and Santana was awful in 2012. The track records are as sketchy as they get for a high-priced starter.
Those are the top free agent pitchers available right now, with Hiroki Kuroda off the board and Tanaka not yet available. Now, courtesy of MLBTR, here is a sampling of the hurlers scheduled to hit the open market one year from now, during the 2014-2015 offseason (2015 season age in parenthesis):
Homer Bailey (29)
Clayton Kershaw (27)
Jon Lester (31)
Justin Masterson (30)
Max Scherzer (30)
James Shields (33)
Those are six pretty great pitchers, right? Just about all of them are reasonably young too. I'd rather have any of those six over Ubaldo or Garza or Santana, that's for sure. Obviously those guys could sign extensions between now and next winter — Kershaw, Scherzer, and Lester seem most likely to ink an extension at this time — but there's just so many of them that one or two figures to slip through the cracks and be available next offseason.
If Tanaka doesn't get posted — I still think they should go all out to land him if he does indeed become available at some point — I think the Yankees would be better off repeating their Santana-Sabathia strategy. Rather than pay for an imperfect solution like Garza or Ubaldo or Santana right now, they could sign a stopgap starter (Bartolo?) for this year before going hard after one (or maybe even two) of those top guys next winter. They'll want to have as much money available as possible if, say, Kershaw and Scherzer hit free agency next winter. Or Bailey and Masterson. Or Lester and Shields. You get the point. A stray Ubaldo could gum up the works.
Would this plan be risky? Absolutely. There's a chance all of them will sign extensions before free agency and the Yankees will be left out in the pitching cold. Is it worth the risk? I think it is when there are six (not one or two) of these guys and the alternatives are Garza, Jimenez, and Santana. That's easy for me to say when my neck isn't on the line, obviously. It could be that the Santana-Sabathia situation was a one-time thing the Yankees are not willing to risk again, but because they took that risk once before and it worked out so wonderfully, we kinda have to assume it isn't completely off the table in the future. If Tanaka is not posted, the Yankees' best course of action maybe be signing a stopgap starter and focusing on those premium arms slated to hit the market next winter.