I spend a fair amount of my summer at Yankee Stadium and get to meet a lot of personalities.  From the folks over at Yankee Bar and Grill, to the Twitter folks who come hang out in 420a and of course the Bleacher Creatures.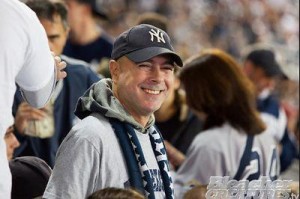 A few years back I struck up a relationship with (Bald) Vinny Milano after some back and forth on Twitter.  Eventually he welcomed myself and my wife into the "Creature Family" and introduced us to a lot of the regulars.  One of those regulars was Udi Latarre, a creature of the highest regard.
Udi was a smile, a funny joke, a photobomb and a stiff drink every time.  Udi was a man who wanted to work hard in the IT industry and watch the Yankees play.  Udi was a sweetheart who always was happy to see a familiar face.  I only spent a few years getting to know him, but he was genuine and great.  Vinny sent along notice last night that Udi Latarre passed away earlier this week at home suddenly.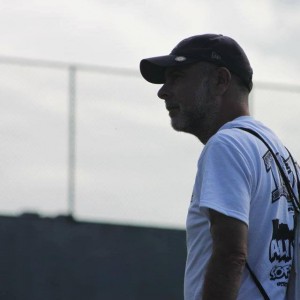 Yankee Stadium has lost some real personality since the move from the old place to the new.  People have critized that the common fan has been priced out, that it's too quiet and just not the same.  But losing real people like Udi furthers that great people make up a venue as much as the fancy video screens, expensive food and high priced beers.  A house needs a family to be a home, and Udi was a member of a family.
Please take a moment in your day to remember that sometimes it's more than just watching a baseball game.  It's about the relationships that come from sitting next to the person next to you and making a snide remark about the other team.  The guy who starts the funny chant.  The guy who might have on a funny shirt about "the wave."  Remember people like Udi, they just wanted to enjoy the game, like you.
Thanks for being my friend for a little while.  Take care Udi.