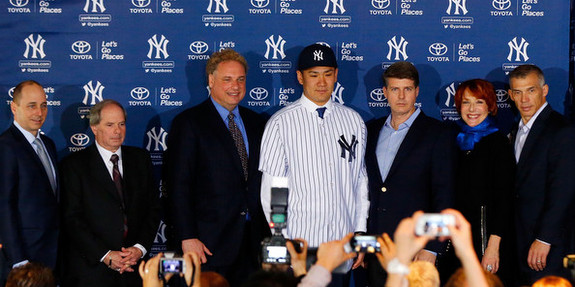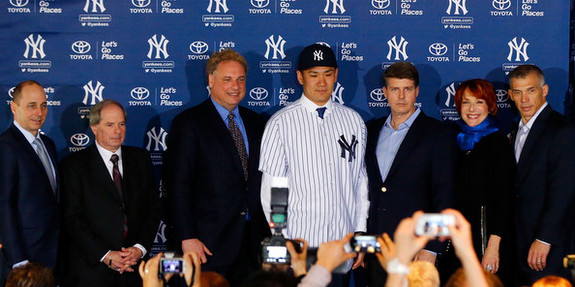 I honestly did not expect it to happen, but over the weekend the Yankees agreed to a long-term contract extension with outfielder Brett Gardner. The four-year deal kicks in next season and can keep him in pinstripes through potentially 2019. The Yankees paid market rate but they kept their homegrown player and avoided a potential free agent bidding war after the season.
After news of the deal leaked, Brian Cashman confirmed to reporters that the team's no extensions policy was dead. It had been dead for a while, but it wasn't until now that the club actually managed to sign a player long-term. They tried to ink Russell Martin, Hiroki Kuroda, and Robinson Cano to extensions before they hit the open market within the last two years, but were unsuccessful each time. Only Kuroda re-signed with the team as a free agent.
Hammering out the extension with Gardner was another sign the Yankees have started to change the way they operate these last few months. The extension policy was trashed, changes were made to the player development system, and the international market was embraced. Yes, the team will pass on Aledmys Diaz, but they showed more interest in him than they ever did Yoenis Cespedes and Yasiel Puig. They also went hard after Masahiro Tanaka and are planning a massive international spending spree this summer.
Those are all signs of progress and it's just the stuff we know about too. Who knows what else is going on behind the scenes. I think the Yankees have been slow to adapt in recent years and not just with this stuff either — they've yet to embrace dynamic ticket pricing and fan caravan events for example, stuff the rest of the league has been doing for years. The front office and ownership have changed their team building philosphies though, and not a moment too soon either. Gardner's deal is the latest and greatest example.