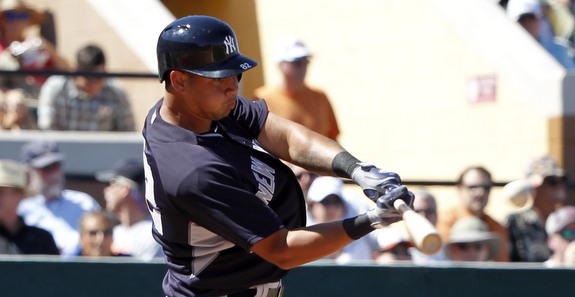 It's easy to overlook, but Opening Day for the minor leagues is this coming Thursday, just two days after the Yankees open their season. Here are some minor league notes leading up to the start of the year, including some unofficial but well-sourced roster assignments from Josh Norris and Nicholas Flammia:
Based on these Opening Day assignments — reminder: these are not yet official — it looks like Low-A Charleston will be the affiliate to watch this summer. That's an awful lot of young talent. High-A Tampa is really promising as well, but man that's a ton of high-end prospects heading for Chucktown. The River Dogs will be fun this year.
Update: Katoh is also heading to Low-A Charleston, according to Norris. Seems like he will split second base, shortstop, and DH duties with Avelino and Wade.
Update Part Two: OF Michael O'Neill will also be at Low-A Charleston to start the season based on his Twitter feed.