The Yankees got some very bad pitching news over the weekend. Ivan Nova left Saturday's start with a sore elbow, and a subsequent MRI revealed a partially torn ulnar collateral ligament. He will be re-evaluated in New York today and, based on how these things have gone for other pitchers around the league, it's very likely Nova will need Tommy John surgery in the near future. The procedure would end his season and delay the start of his 2015 campaign as well.
Nova was the team's least effective pitcher so far this season — that could be the result of the injury, of course — so the Yankees will only have to replace their fifth starter. That doesn't mean it isn't a big loss or anything like that, but there's a difference between losing Nova and losing one of the other starters. This blow is easier to absorb. What can the Yankees do to replace Nova? Several things, actually. Let's look at this two different ways.
Immediate Replacements
The Yankees have already placed Nova on the 15-day DL, so even if today's re-evaluation brings best case scenario news, he's going to miss a minimum of two starts. (Off-days could help the team out a bit.) Vidal Nuno pitched well in yesterday's spot start (five scoreless innings) and today's off-day allows him to step right into Nova's rotation spot, if the team decides to go that way. I have to think they will based on yesterday's work.
The other options on the big league roster are Adam Warren and David Phelps, both of whom competed for the fifth starter's job in camp. Warren has settled into a one-inning setup role and even though the season is barely three weeks old, I think he's there to stay. Even with David Robertson due to come off the DL tomorrow. Phelps has become more of a multi-inning, multi-purpose reliever. He works the middle innings, the late innings, whatever is needed. Kinda like 2009 Al Aceves. Both Warren and Phelps would need to be stretched back out, unlike Nuno.
The Triple-A options aren't very good. The RailRiders have a mostly veteran retread rotation, and the only guy on the staff with any kind of big league success is, well, Al Aceves. He was last effective in 2011. I can't imagine others like Brian Gordon, Bruce Billings, and Chris Leroux will get serious rotation consideration. Same with Manny Banuelos. (Billings has been quite good actually, with a 2.74 ERA and 2.67 FIP in 23 innings.) I can't see any of these guys getting the nod over Nuno or Phelps right now. If anything, Aceves could be called up to fill a bullpen job, but that's probably it. Nuno seems like the guy right now.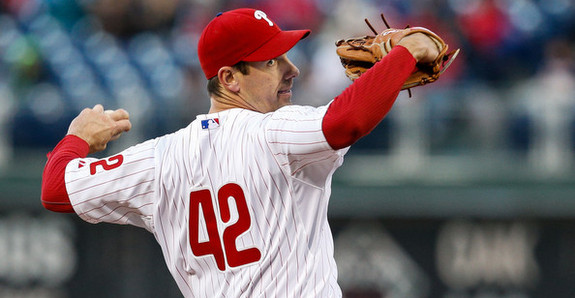 Longer-Term Replacements
If Nova does indeed go down for the rest of the season — even avoiding surgery and successfully rehabbing the injury will sideline him for weeks if not months — I think the Yankees have to consider making a trade to bolster their rotation. Remember, Michael Pineda is going to have his workload monitored closely following shoulder surgery, plus we don't really know what to expect out of Masahiro Tanaka late in the season now that he's starting every fifth day for the first time in his life. Plus Hiroki Kuroda has shown a tendency to wear down late in the year. Adding some rotation help is never a bad idea.
When looking for trade candidates, the easiest thing to do is find impending free agents on non-contenders. There are fewer sellers at the deadline these days because of the second wildcard spot, so the pool of available players really shrinks. Teams like the Diamondbacks (Brandon McCarthy?), Astros (Jerome Williams?), and Cubs (Jason Hammel?) seem like safe bets to be terrible. The Marlins (Kevin Slowey?), Rockies (Jorge De La Rosa?), and Padres (Eric Stults?) are other potential sellers.
The big rotation trade candidate is the same guy it's been for about three years now: Cliff Lee. We know the Yankees love him, he remains among the game's truly elite pitchers, and at this point there is only ~$45M left on his contract through next year. It's not a huge long-term commitment. (His deal does include a vesting option for 2016.) Lee is someone any team would love to add to their staff and he'd be ultra-overqualified to replace Nova. Even if the Phillies decide to sell, do the Yankees have the prospects to compete against offers from clubs like the Dodgers, Red Sox, and Rangers?
* * *
The upcoming rotation situation would have been much murkier had Nuno gotten bombed yesterday. But, because he pitched well, he'll likely get another chance or three to fill-in for Nova. And who knows? Maybe Nuno is the long-term solution. If not, the Yankees can try Phelps. A trade is something I think they should consider no matter how well those two perform, but that can wait. It's early in the season and the Yankees can afford to be patient with their internal options. Nova did not pitch well in his first four starts this year, but that doesn't necessarily mean he will be easy to replace.