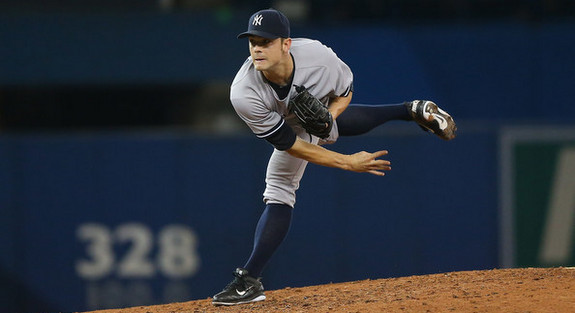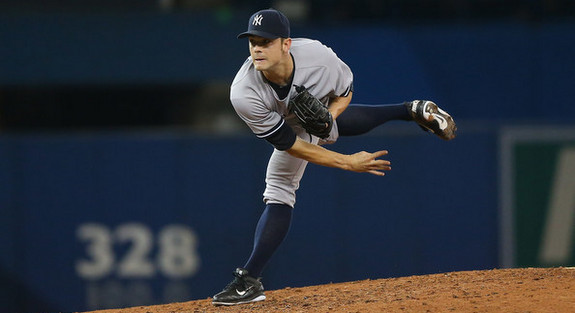 The Yankees have placed David Robertson on the 15-day DL with a Grade I groin strain, Joe Girardi announced. He hurt himself at some point during Sunday's outing. Grade I is the least severe strain, but that doesn't mean he will automatically be ready to go once the 15 days are up. Girardi declined to give a timetable for his return.
I assumed Robertson did not pitch Monday because he had a long-ish outing on Sunday and had pitched in three of the last four days, but unfortunately not. Shawn Kelley picked up an easy save in the home opener on Monday afternoon, but Girardi stopped short of declaring him the interim closer. He did acknowledge Kelley will see most save chances, however. Adam Warren is also in the late-inning mix.
There is no word on who will be called up to fill Robertson's roster spot. Preston Claiborne and Cesar Cabral are both on the 40-man roster and seem like obvious candidates, and others like Matt Daley, David Herndon, Fred Lewis, and Danny Burawa impressed in Spring Training and could get the call. None of those guys are on the 40-man roster, though.
Robertson, 28, allowed one hit and one walk in three innings before getting hurt, going 2-for-2 in save chances. Girardi is very good at getting the most out of his bullpen, and he'll have to continue to do just that with his best reliever on the shelf for the foreseeable future.