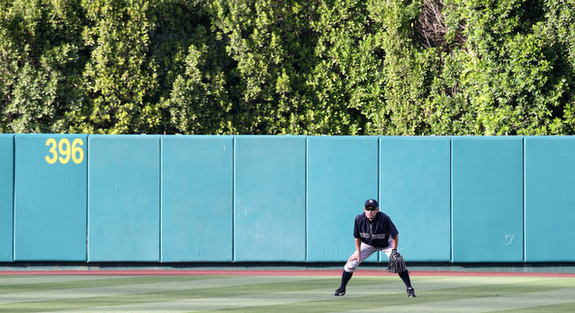 By Anaheim standards, the first two games of this series against the Angels haven't been that bad. Considering the Yankees walked five straight batters (including three with the bases loaded!) to lose Monday's game, that tells you just how ridiculous things usually get in this ballpark. Hopefully I didn't just jinx it. The Yankees have a chance to escape with their first series win in Angels Stadium since the middle of the 2011 season with a win tonight.
David Phelps and Hiroki Kuroda both turned in very strong starts in the last two games, and now it's Vidal Nuno's turn. I feel like we know what the other four guys in the rotation are, good or bad, but Nuno is something of a mystery. He's been very good the first time through the order but has gotten tattooed after that, which makes sense given his stuff and profile. These Angels gave him a hard time two starts ago, and now the element of surprise is gone. The Yankees have won the game immediately before each of their scheduled off-days this season, and it would be nice if that trend continues tonight. Here is the Angels lineup and here is the Yankees lineup:
CF Jacoby Ellsbury
SS Derek Jeter
RF Carlos Beltran
1B Mark Teixeira
DH Alfonso Soriano
3B Yangervis Solarte
LF Brett Gardner
2B Brian Roberts
C John Ryan Murphy
LHP Vidal Nuno
The weather is great in Anaheim, probably. It's a safe assumption. First pitch is scheduled for a bit after 10pm ET and you can watch on YES. Enjoy the game.