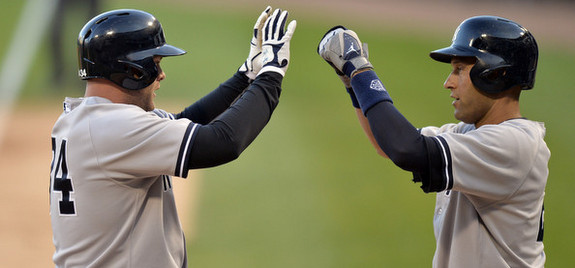 The Yankees have dropped two straight and four of their last five games. They've lost eight of their last 13 games if you want to take the arbitrary endpoint back further. It's getting tiresome. Bad starting pitching, slumping middle of the order bats, awful defense … they look very much like a team that has been playing sub-.500 baseball for more than a month. There's no bad luck here, just bad play. Here is the White Sox lineup and here is the Yankees lineup:
LF Brett Gardner
SS Derek Jeter
CF Jacoby Ellsbury
1B Mark Teixeira
DH Alfonso Soriano
3B Yangervis Solarte
RF Ichiro Suzuki
C John Ryan Murphy
2B Brendan Ryan
LHP Vidal Nuno
It's a little cloudy in Chicago but there is no rain in the forecast. The game is scheduled to begin a little after 2pm ET and you can watch on YES. Try to enjoy.
Shawn Kelley Update: Kelley (back) is on target to resume throwing in the middle of next week following his recent setback. He was originally scheduled to be activated tomorrow.