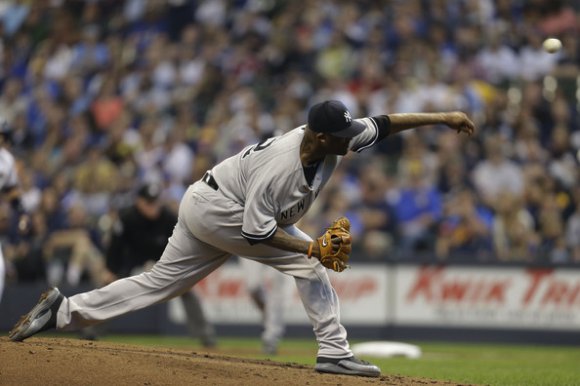 The Yankees will be without CC Sabathia for at least the next two weeks. After last night's game he had an MRI on his right knee, which revealed fluid build-up. He will have it drained, which will keep him out of action and necessitate the DL trip.
The good news: the MRI showed no tear, so Sabathia should need only the minimum stay on the DL.
For right now the Yankees have recalled RHP Matt Daley. Joe Girardi says that Al Aceves is the leading candidate to take Sabathia's start Thursday against the Mets. That's not set in stone, though. Just before the Sabathia news broke, we learned that RHP Chase Whitley had been scratched from his start at AAA Scranton. Donnie Collins of the Times-Tribune speculates that Whitley could be up to replace Aceves as the long man, with Preston Claiborne headed back to AAA. It could just as well be Daley headed back to AAA tomorrow if that's when they decide to make the move. Whitley is not on the 40-man roster, which causes further complications.
While Sabathia has struggled at times this season, he has shown some definite signs of life, particularly as he continues to strike out hitters. His problems seem to center on consistency. Perhaps he can right the ship upon return at the end of May.