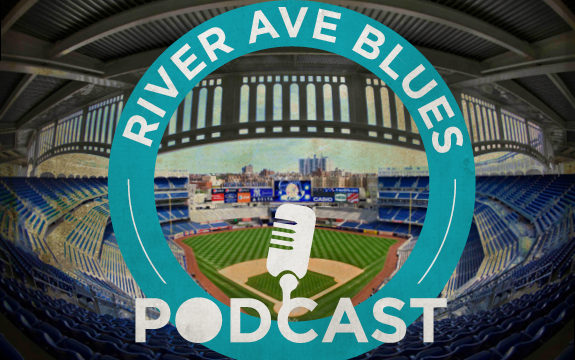 Guest: Former RAB weekend writer Hannah Ehrlich. She's out in the bay area and makes it to her share of A's games. It's very nice to catch up with an old friend.
After lamenting the weekend series against the Twins, Mike and I launch into what became a state of the Yankees segment. From what I remember of the conversation, it all made sense. It also led to the poll question below.
Remember to email in your questions before Friday's show (recorded Thursday night), podcast at riveraveblues.com.
You can also give us a call us at 716-393-5330 and leave a voicemail. We'll play it on air and answer it. It'll feel more radio-like that way.
Will the Yankees DFA Alfonso Soriano and sign Kendrys Morales?