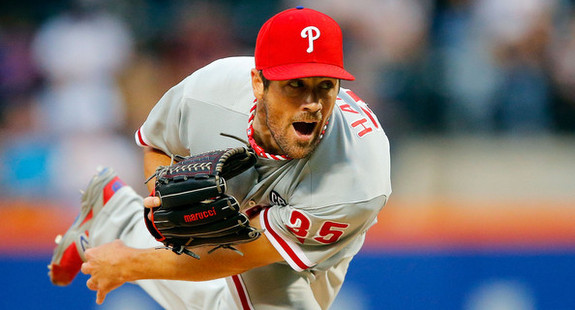 The non-waiver trade deadline is 4pm ET this Thursday, and between now and then there will be a ton of rumors and speculation. Some actual moves too. The Yankees have already swung trades for Brandon McCarthy and Chase Headley, but Brian Cashman has said he is still seeking another starter and another bat. I don't know if they'll get another deal done, but I fully expect plenty of Yankees-related rumors.
On Monday and Tuesday we learned the Yankees are "in on everything" but they do not want to part with their top minor leaguers. Josh Willingham, John Danks, Jake Arrieta, Justin Ruggiano, and Chris Denorfia were among the names connected to the club. They are not targeting Justin Masterson, however. We'll keep track of the day's Yankees-related rumors right here in this post, so make sure you check back throughout the day. All of the timestamps below are ET.
Also, I understand we have a new flood of commenters coming over from LoHud for whatever reason. Please look over the Commenting Guidelines if you're new and especially note that we ask you to keep comments on topic. Also use the "reply" button to keep conversations organized. We're not asking much. Thanks in advance.