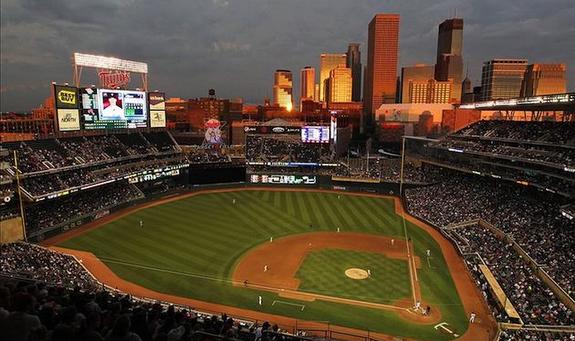 The homestand from hell is finally over and the Yankees are heading to a place that has been very kind to them over the years. The Bombers are 73-24 against the Twins during the Ron Gardenhire era, including 13-3 all-time at Target Field, where they will play their next four games. The Twins did take two of three in Yankee Stadium about a month ago.
What Have They Done Lately?
Manager Ron Gardenhire's team just lost two of three to the Royals and they've dropped seven of their last nine and 23 of their last 38 games overall. At 38-45 with a -30 run differential, they've settled into last place in the AL Central.
Offense
The Twins average 4.17 runs per game despite a team 94 wRC+, so they're below-average at the plate but about average in scoring runs. Timing is everything, I guess. The Yankees will not see 1B Joe Mauer (94 wRC+) this weekend — he was placed on the disabled list with an oblique strain yesterday. He's having a disappointing year anyway. UTIL Danny Santana (129 wRC+) is out with a knee injury and isn't expected to return this series.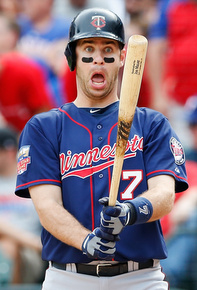 With Mauer hurt, Gardenhire's lineup revolves around 2B Brian Dozier (116 wRC+), OF Josh Willingham (137 wRC+), and 1B/DH Kendrys Morales (55 wRC+ in limited time). Morales, like Stephen Drew, has not yet gotten it going at the plate after sitting out the first two and a half months of the season. 3B Trevor Plouffe (100 wRC+) has been fine and C Kurt Suzuki (113 wRC+) has been good overall but not as good since taking over as the everyday catcher when C Josmil Pinto was sent down.
UTIL Eduardo Nunez (124 wRC+ in limited time) has been leading off lately. Get ready for a lot of "shoulda kept him!" talk, because we all know everyone felt the Yankees should have kept him and given him another chance back in Spring Training. OF Oswaldo Arcia (83 wRC+) put on an outfield arm clinic in Yankee Stadium a few weeks ago. 1B/OF Chris Colabello (82 wRC+), IF Eduardo Escobar (99 wRC+), OF Sam Fuld (69 wRC+), 1B/OF Chris Parmelee (111 wRC+ in limited time), and former Yankees farmhand C Eric Fryer (-9 wRC+ in very limited time) round out the active roster.
Pitching Matchups
Thursday: RHP Masahiro Tanaka (vs. MIN) vs. RHP Phil Hughes (vs. NYY)
Hughes, 28, is going to be an All-Star in two weeks and not as the token Twin. He deserves to be there. Hughes has a 3.58 ERA (2.60 FIP) in 16 starts and 103 innings, mostly because he's cut his homer rate all the way down to 0.61 HR/9 (5.5 HR/FB%). It's not just the ballpark either — Hughes has actually allowed more dingers in Target Field (0.76 HR/9 and 6.3 HR/FB%) than on the road (0.49 HR/9 and 4.6 HR/FB%) this year. His strikeout (7.69 K/9 and 21.0 K%) and ground ball (36.9%) rates are a bit below-average, but he doesn't walk anyone (0.87 BB/9 and 2.4 BB%). Hughes always threw a lot of strikes, but now he's taken it to the extreme. Righties (.347 wOBA) have had more success against him than lefties (.245 wOBA) for whatever reason in 2014. Hughes brought back his upper-80s cutter this year, replacing that awful low-80s slider. He'll throw a few mid-80s changeups and mid-70s curveballs per start, but for the most part it's straight heat, low-90s fastballs in the zone. Phil held the Yankees to two runs in eight inning at Yankee Stadium a few weeks ago.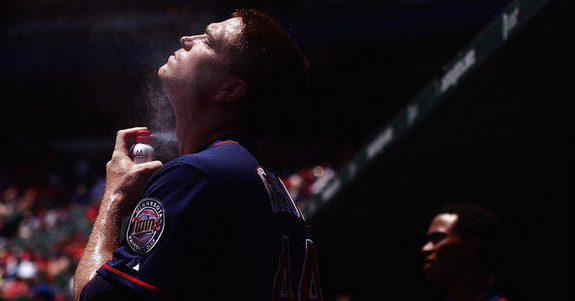 Friday: RHP Chase Whitley (vs. MIN) vs. RHP Kyle Gibson (vs. NYY)
I can't believe it's been five years since the 26-year-old Gibson was drafted (22nd overall). I remember absolutely loving him at the time of the 2009 draft and hoping he'd fall to the Yankees, but alas. Gibson has a 3.77 ERA (3.77 FIP!) in 93 innings across 16 starts this season, though his strikeout rate (4.84 K/9 and 13.0 K%) is terrible. He does it by limiting walks (2.61 BB/9 and 7.0 BB%), getting grounders (55.5%), and keeping the ball in the park (0.58 HR/9 and 7.0 HR/FB%). Classic Twins pitcher, really. Lefties (.303 wOBA) have hit him harder than righties (.264 wOBA) and he's been much better at home in Target Field (.240 wOBA) than on the road (.320 wOBA). Gibson works in the low-90s with his two and four-seam fastballs and in the mid-80s with his slider and changeup. He'll throw one or two upper-70s curveballs per start. The slider is his go-to secondary pitch. The Yankees did not face Gibson in New York earlier this season.
Saturday: RHP David Phelps (vs. MIN) vs. RHP Yohan Pino (No vs. NYY)
Pino is a 30-year-old rookie who will be making his fourth career start this weekend. He has allowed eleven runs on 19 hits and three walks in 15.2 innings in his first three games, striking out a dozen with a 26.9% ground ball rate. That all works out to a 6.32 ERA and a 2.97 FIP. Hooray for small sample sizes. Lefties (.399 wOBA) have clobbered him in his very limited time as a big leaguer (.293 wOBA by righties). Pino has exactly the kind of repertoire you'd expect from a 30-year-old rookie: upper-80s fastball, mid-80s changeup, low-80s slider, mid-70s curveball. He knows how to pitch, he served his time in the minors, he's been waiting his entire life for this this, blah blah blah, cliche cliche cliche. Obviously Pino has never faced the Yankees before.
Sunday: RHP Hiroki Kuroda (vs. MIN) vs. RHP Ricky Nolasco (vs. NYY)
A few weeks ago the 31-year-old Nolasco came into Yankee Stadium with the second highest ERA in baseball and held the Yankees to one run in six innings. His 5.49 ERA (4.40 FIP) is currently the highest in baseball among qualified pitchers, so he'll probably throw a no-hitter this weekend. Nolasco's strikeout (6.37 K/9 and 16.1 K%), walk (2.39 BB/9 and 6.1 BB%), and ground ball (42.0%) numbers aren't all that different from the last few seasons, but he has become incredibly homer prone (1.33 HR/9 and 12.0 HR/FB%). Both lefties (.400 wOBA) and righties (.367 wOBA) have hit him hard, but lefties slightly harder. Nolasco has also been much better at Target Field (.321 wOBA) than on the road (.430 wOBA). He's a kitchen sink guy, throwing upper-80s/low-90s two and four-seam fastballs, an upper-80s cutter, low-80s changeups and sliders, an upper-70s splitter, and a mid-70s curveball. Seven different pitches and he uses five of them regularly (the cutter and changeup are show-me pitches).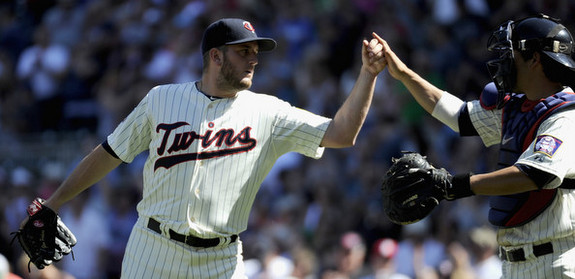 Bullpen Status
Gardenhire's bullpen is relatively fresh coming into the series. No one has pitched in back-to-back days or three out of four, anything like that. Closer LHP Glen Perkins (1.88 FIP) is one of the five or six best relievers in baseball regardless of handedness. RHP Casey Fien (3.62 FIP) and LHP Caleb Thielbar (3.44 FIP) handle most of the setup work. Thielbar was pitching in an independent league not too long ago.
The rest of the Minnesota bullpen includes RHP Matt Guerrier (3.29 FIP), RHP Jared Burton (4.87 FIP), RHP Anthony Swarzak (3.59 FIP), and long man RHP Samuel Deduno (4.30 FIP). Not exactly the most intimidating group but they are generally effective. Check out the status of the Yankees bullpen with our Bullpen Workload page, then check out Twinkie Town for everything you need to know about the Bombers' opponent through the end of the weekend.