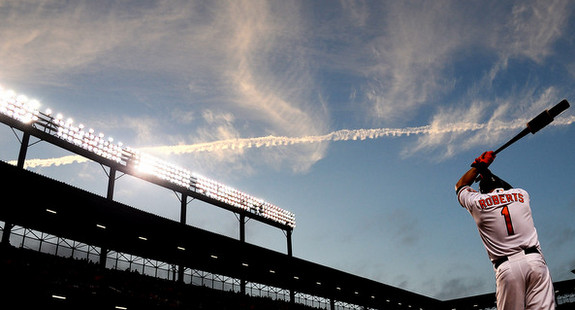 Considering all the injuries and their extended stretch of mediocre play — 42-42 in their last 84 games! — this could be a season-defining series for the Yankees. I don't think that's hyperbole either. If the Yankees sweep, they'll be a game back of the Orioles and right in the thick of the AL East race. If the Yankees get swept, forget it. They'll be seven games back and buried. They would have to seriously consider selling at the trade deadline.
This is the epitome of a one game at a time weekend. The All-Star break is coming up, so Joe Girardi can lean a heavily on his late-inning relievers if necessary. In fact, I encourage it. This is the most important series of the season (to date), after all. Win at all costs, then enjoy the four-day mini-vacation next week. Here is the Orioles lineup and here is the Yankees lineup:
LF Brett Gardner
SS Derek Jeter
CF Jacoby Ellsbury
1B Mark Teixeira
C Brian McCann
2B Brian Roberts
RF Ichiro Suzuki
3B Yangervis Solarte
DH Kelly Johnson
RHP Hiroki Kuroda
It's a little cloudy but hot and uncomfortably humid in Baltimore, which is pretty standard down there. Tonight's game will begin a little after 7pm ET and you can watch on YES. Enjoy the game.
Updates: CC Sabathia (knee) has postponed his appointment with Dr. Andrews on Monday. He will first get opinions from Dr. ElAttrache and Dr. Maister … in case you missed it earlier, the Yankees acquired lefty Jeff Francis in a minor trade with the Athletics. Jim Miller was designated for assignment and Matt Daley was called up.