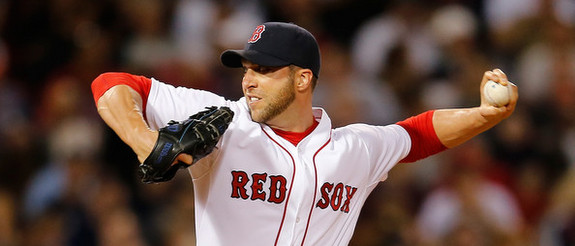 The Yankees have acquired left-hander Chris Capuano from the Rockies for cash considerations, the team announced. Brian Cashman has been talking about making incremental upgrades in recent weeks and this move qualifies as an incremental upgrade over the Chris Lerouxes and Jeff Franci of the pitching world.
Capuano, 35, had a 4.55 ERA (4.06 FIP) in 31.2 relief innings for the Red Sox before being released earlier this year. He hooked on with Colorado and had a 2.79 ERA (~3.43 FIP) in four starts and 19.1 minor league innings split between Double-A and Triple-A. Lefties knocked Capuano around pretty well (.384 wOBA) during his time with Boston but he has dominated them in recent years (.260 wOBA from 2012-13).
I'm not sure if Capuano, who is not on the 40-man roster, will report to Triple-A or join the big league team. With eight relievers and Mark Teixeira banged up, some roster shuffling is in order. Leroux and Francis could both be on the way out with Capuano and a position player joining the team. We'll find out soon enough. The Yankees are incrementally upgrading to glory.