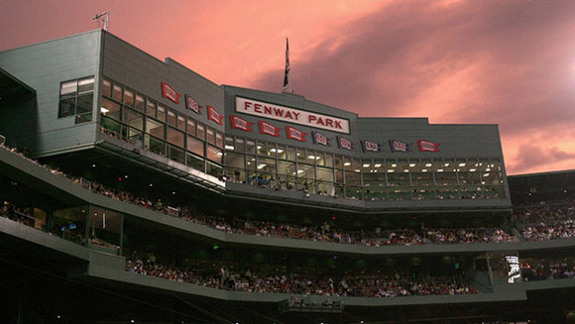 This series will certainly have a different feel to it, don't you think? Both teams remade their rosters with a series of moves prior to yesterday's trade deadlines, though what the Yankees did was mere tinkering compared to the moves the Red Sox made. We will get our first look at several new faces in this series in addition to the usual Yanks-Sawx hoopla. The Yankees have won six of ten against the BoSox this year, including two of three at Fenway Park back in April.
What Have They Lately?
Oh, you mean besides take a sledgehammer to the roster that won the World Series ten months ago? The Red Sox were off yesterday, but before that they got swept by the Blue Jays at home in a three-game series. They have lost eight of their last nine games overall and currently sit in last place in the AL East at 48-60 with a -55 run differential. Something tells me they will be even worse these next two months because they're going to allow all of the runs. All of them.
Offense
The Red Sox come into today's game averaging 3.81 runs per game with a team 91 wRC+, so while they've been below-average overall, they did just add several new faces to the lineup. OF Shane Victorino (86 wRC+) is currently dealing with a back problem and GM Ben Cherington told reporters yesterday that he is a candidate to be placed on the disabled list.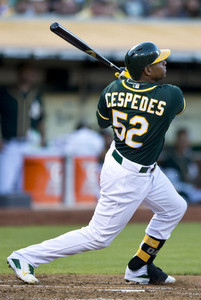 Manager John Farrell's new-look lineup still revolves around DH David Ortiz (124 wRC+) and 1B Mike Napoli (134 wRC+), though now they'll have help from the just acquired OF Yoenis Cespedes (113 wRC+). He is expected to be in the lineup tonight. Ortiz and Napoli always destroy the Yankees. Adding Cespedes to the mix isn't going to make life any easier. 2B Dustin Pedroia (98 wRC+) is having a down year and both CF Jackie Bradley Jr. (67 wRC+) and SS Xander Bogaerts (89 wRC+) have been very disappointing.
The just acquired 1B/OF Allen Craig (81 wRC+) will probably be in the lineup tonight but I'm not sure what position. He hasn't hit much since hurting his foot/ankle last season. UTIL Brock Holt (114 wRC+) has cooled off but has still been very good overall. OF Daniel Nava (85 wRC+) and 1B/OF Mike Carp (73 wRC+) are platoon bats and there's a good chance one will be dropped off the roster to make room for Craig today. C Christian Vazquez (75 wRC+) and C David Ross (71 wRC+) form the defensive-minded catching tandem. 3B Will Middlebrooks (75 wRC+) is expected to be called up from Triple-A today, likely replacing Victorino.
Pitching Probables
Friday: LHP Chris Capuano (vs. BOS) vs. RHP Anthony Ranaudo (No vs. NYY)
With Jon Lester and John Lackey traded away, the Red Sox will turn to the 24-year-old Ranaudo to fill a rotation spot, at least temporarily. The New Jersey native has a 2.41 ERA (3.69 FIP) in 21 starts and 119.1 Triple-A innings this season, though his strikeout (7.47 K/9 and 20.3 K%), walk (3.70 BB/9 and 10.1 BB%), and ground ball (38.1%) rates aren't all that impressive. He does keep the ball in the park though (0.45 HR/9). Ranaudo is a big guy at 6-foot-7 and 230 lbs., and he uses that size to unleash low-to-mid-90s four-seamers. Ranaudo throws a power curveball in the low-80s as well as an okay changeup.
Saturday: RHP Shane Greene (vs. BOS) vs. RHP Allen Webster (vs. NYY)
Webster, 24, was part of that huge blockbuster with the Dodgers a few years ago and he took over the just traded Jake Peavy's rotation spot recently. He allowed one run in 5.1 innings against the Rays while walking more batters (five) than he struck out (four) in his lone MLB start of the season last weekend. Webster has a 3.10 ERA (3.91 FIP) in 122 Triple-A innings this year and a 7.82 ERA (6.20 FIP) in 35.2 MLB innings over the last two years. His Triple-A strikeout (7.38 K/9 and 19.7 K%) and walk (3.25 BB/9 and 8.6 BB%) numbers are just okay while his ground ball (48.2%) and homer (0.66 HR/9) rates are good. Webster sits in the low-to-mid-90s with two and four-seam fastballs, backing them up with low-80s sliders and changeups. The changeup has been his preferred secondary pitch in his brief big league time.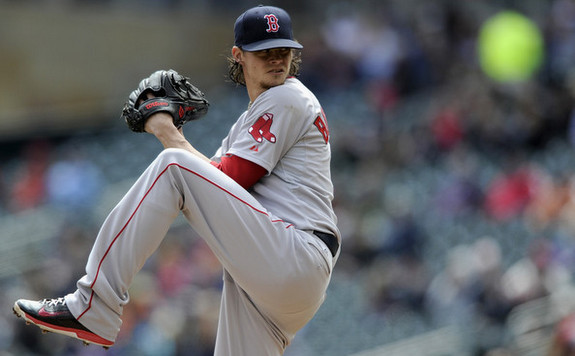 Sunday: RHP David Phelps (vs. BOS) vs. RHP Clay Buchholz (vs. NYY)
In the span of one afternoon, the 29-year-old Buchholz became the ace of the Boston staff. He has a 5.87 ERA (4.64 FIP) in 17 starts and 96.2 innings this year. Yikes. Buchholz has underwhelming peripherals across the board — 6.52 K/9 (16.0 K%), 3.07 BB/9 (7.6 BB%), 1.21 HR/9 (11.5 HR/FB%), and 45.4% grounders — and he gets hit harder by lefties (.368 wOBA) and at home (.392 wOBA) than by righties (.350 wOBA) and on the road (.335 wOBA). As always, Buchholz uses low-90s two and four-seamers as well as an upper-80s cutter to set up his knockout low-80s changeup and occasionally knockout upper-70s curveball. He faced the Yankees back in April and allowed four runs (two earned) in six innings.
Bullpen Status
Like the Yankees, the Red Sox were off yesterday, so Farrell's bullpen is rested. They traded away setup man LHP Andrew Miller but still have closer RHP Koji Uehara (2.47 FIP) and setup man RHP Junichi Tazawa (2.68 FIP) for the late innings. I assume LHP Craig Breslow (4.78 FIP) will take over as the primary matchup lefty.
At the moment, RHP Burke Badenhop (3.11 FIP) and RHP Edward Mujica (4.31 FIP) are the only other relievers on the team's active roster. They're going to have to make a series of roster moves before tonight's game to accommodate all the new players, and part of that will be calling up some extra bullpen arms. Here is their 40-man roster if you want see the call-up candidates. I haven't the slightest idea who it will be and won't even bother to guess. Check out our Bullpen Workload page for the status of the Yankees' bullpen and then check out Over The Monster for everything you need to know about the new-look Red Sox.