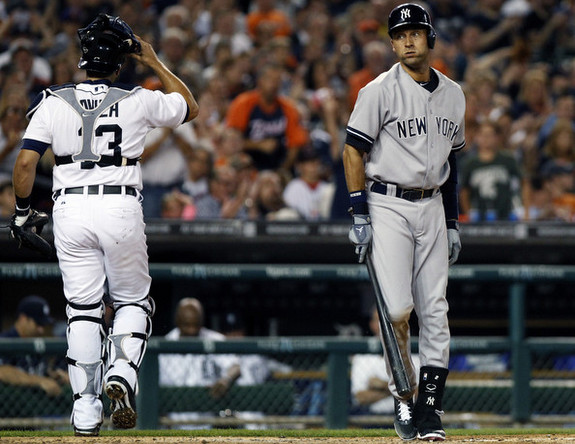 The Yankees lost last night because every late-August winning streak is bound to end at some point. The key is getting right back up and starting a new streak, not letting the losses pile up, something they've been unable to do this year. Examples:
Five straight wins in April followed with two straight losses and three losses in the next five games.
Four straight wins in May followed by four losses in the next five games.
Eight wins in ten games in June followed immediately by nine losses in eleven games.
Seven wins in eight games after the All-Star break, then five losses in the next six games.
Six wins in seven games earlier those month followed by a five-game losing streak.
If the Yankees are going to make a serious run at a postseason spot — and make no mistake, their chances are very small right now — one loss can't turn into a mini-two-game losing streak tonight. Bounce back, pick up a win, and keep moving forward. That's the only way they'll have a chance. Here is the Tigers lineup and here is the Yankees lineup:
CF Jacoby Ellsbury
SS Derek Jeter
2B Martin Prado
1B Mark Teixeira
RF Carlos Beltran
DH Brian McCann
3B Chase Headley
LF Brett Gardner
C Frankie Cervelli
RHP Shane Greene
It's cool and cloudy in Detroit, but there is no rain in the forecast. We're definitely starting to see more late-season baseball weather. You know what I mean. Tonight's game is scheduled to begin at 7:080pm ET and you can watch on YES locally and ESPN nationally. Enjoy the game.