I had this post planned and ready to go for today's off-day … then Chad Jennings posted something very similar over the weekend. Read his post, then come back to read my take.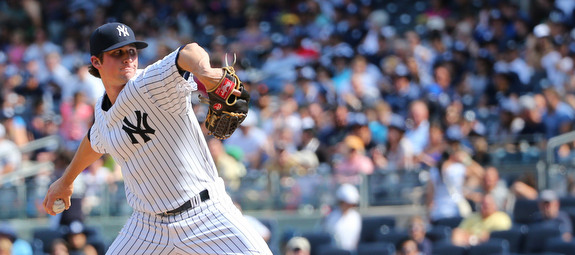 Two weeks from today, teams will be able to call up extra players from the minors and expand their rosters to up to 40 players. The debate about September call-ups and whether it's right to play the final month of the season with a different set of rules will fire back up, but I'm in favor of expanded rosters. The minor league season is over, give some guys a chance to come up and experience MLB life, and reward the teams with depth. That one team chooses to call up fewer players than another is their problem. The roster size limit is the same across the league.
At this moment right now, the Yankees only have seven players on the 40-man roster who are not in the big leagues and are actually healthy. The seven: LHP Manny Banuelos, RHP Matt Daley, RHP Bryan Mitchell, C Austin Romine, C Gary Sanchez, UTIL Zelous Wheeler, and OF Zoilo Almonte. Both OF Ramon Flores (ankle) and RHP Preston Claiborne (shoulder) are currently playing in rehab games in the rookie Gulf Coast League and could be healthy in time for the start of September.
RHP Jose Campos had Tommy John surgery and OF Slade Heathcott had knee surgery earlier this year, so they are definitely not call-up options. RHP Jose Ramirez went down with … something early last month. He has a long history of injury problems, though I'm not sure what's wrong with him this time. Either way, he is out and has yet to resume pitching in rehab games. C John Ryan Murphy was placed on the Triple-A Scranton DL just last week after taking a foul tip to the face mask, which implies a concussion. No word on how long he will be out. Surely the Yankees will play it safe.
Daley, Mitchell, Romine, Wheeler, and Almonte all seem like locks to be called up in September, mostly because they were all up at different points earlier this summer. That gives the Yankees two extra arms, a third catcher, another utility guy, and a platoon outfielder. Claiborne will definitely come back up if he's healthy in time. I don't believe Sanchez or a healthy Flores will be called up but Banuelos is up for debate. Last month I would have said no way, but he's pitched much better of late. Right now, at this moment in time, I think he would get called up even if it's only to soak in the big league atmosphere, not pitch. The Yankees did that with Andrew Brackman back in the day.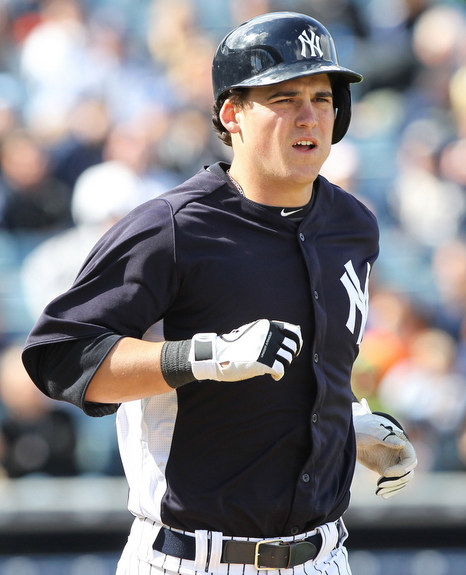 It seems likely the Yankees will cut ties with Rich Hill and call up one of their younger lefty bullpen options like LHP Tyler Webb or LHP Jacob Lindgren come September, and I suppose Daley and/or Wheeler could be easily cut loose to clear more spots. Maybe they prefer Scott Sizemore to Wheeler or something. Calling up prospects who will be Rule 5 Draft eligible after the season is always a popular idea but it doesn't happen all that often. The one times the Yankees have done it in recent years was with Romine and Murphy, and that was because they wanted to carry a third catcher in September. There is some risk to adding, say, Tyler Austin to the 40-man a few weeks before necessary, and teams are generally risk averse. The Yankees especially so.
Campos, Heathcott, and Ramirez are dead 40-man roster spots because of their injuries — Ramirez could return soon, obviously — limiting the team's flexibility. They have the option of calling them up and transferring them to the 60-day DL to clear a 40-man spot, but then you run the risk of having the player sit on the big league disabled list accruing service time next year if he has a setback over the winter or in Spring Training, or if his rehab just takes longer than expected. The only time I can remember the Yankees calling up an injured player for the sole purpose of putting him on the 60-day DL to clear 40-man spot was Justin Maxwell in 2011. He was not a prospect and no one cared about his service time. Calling up injured players and placing them on the 60-day DL is another one of those things we talk about that rarely happens.
So, unless the Yankees go against the grain to clear some 40-man spots, they only have five obvious September call-up candidates on the 40-man roster. Six if you count Banuelos, more if Claiborne and/or Ramirez and/or Murphy get healthy in time. Hill will probably turn into Lindgren or Webb as well. Only four of those extra players are position players and two of those four are catchers (assuming Murphy gets healthy), meaning if Joe Girardi wants to make wholesale changes in blowout games, he'll still need to keep two or three regulars on the field. (Remember, they only have a three-man bench right now.) That's not ideal, but that's the way the roster works right now. Injuries have left the Yankees really short this year and that carries on down into the minors.