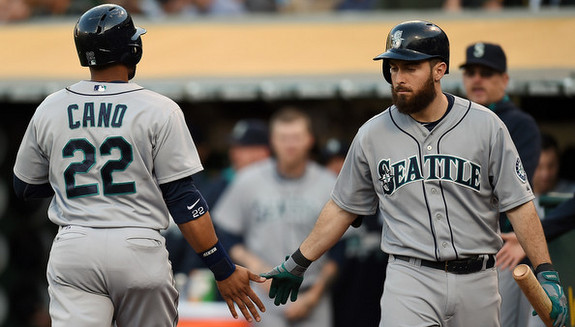 Prior to acquiring Martin Prado, the Yankees sought a deal for former second overall pick Dustin Ackley, according to George King. The Mariners asked for Bryan Mitchell in return and that essentially ended talks. King says the Yankees view the right-hander as a potential rotation option either later this season or next year. They had interest in Ackley during the offseason as well, after Robinson Cano bolted for Seattle.
Ackley, 26, is hitting .258/.305/.389 (95 wRC+) with six homers this year and he continues to be a massive disappointment after being taken one pick after Stephen Strasburg in the 2009 draft. He has experience at first base, second base, left field, and center field. Obviously there is talent in there somewhere, but Seattle has been unable to get it out of him. The Yankees bought low in every trade they made this summer and this would have continued the trend.
The 23-year-old Mitchell has a 4.27 ERA (~4.35 FIP) with 81 strikeouts and 39 walks in 86.1 innings split between Double-A Trenton and Triple-A Scranton this year. He was actually up with the Yankees on two occasions, though he did not appear in a game. I ranked Mitchell as the team's 18th best prospect recently because of his mid-90s fastball/hammer curveball combination. His general lack of command holds him back. Part of me wonders if he's the next Dellin Betances, meaning a great stuff/bad command guy who takes off in a relief role.
Anyway, I have no problem whatsoever swapping a prospect like Mitchell for Ackley. I'd take a chance on guys with that kind of talent all day, every day. The Yankees are not in position to give away any pitching depth at the moment though, so I think they made the right call holding onto Mitchell and grabbing Prado instead. This is a deal they can revisit in the offseason and I hope they do. Getting Ackley away from the Mariners could do him a world of good.