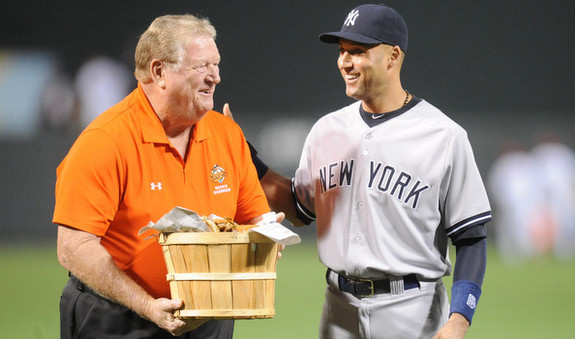 Two weeks from now, the regular season will be over. There are only 14 games left in the Yankees' season including tonight, and while they are mathematically still alive in the postseason race, they are an extreme long shot. In fact, a loss tonight coupled with an Orioles win over the Blue Jays would officially eliminate the Yankees from the AL East race. Let's try to avoid that one more day, okay? Here is the Rays lineup and here is the Yankees lineup:
CF Jacoby Ellsbury
LF Brett Gardner
2B Martin Prado
1B Mark Teixeira
DH Carlos Beltran
3B Chase Headley — first game back since being hit by the pitch in the chin last week
RF Ichiro Suzuki
C John Ryan Murphy
SS Brendan Ryan
LHP Chris Capuano
It's hot and humid in St. Petersburg, plus it's been raining on and off all day. This is one of the days when the roof comes in handy. Tonight's game is scheduled to begin at 7:10pm ET and you can watch on YES locally and MLB Network nationally. Enjoy.