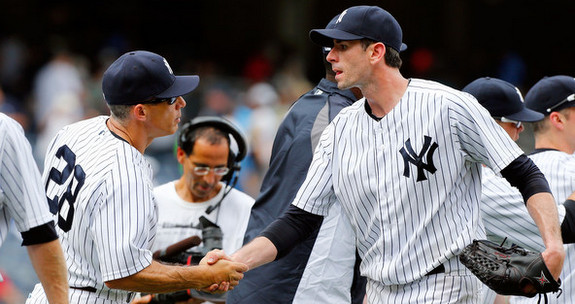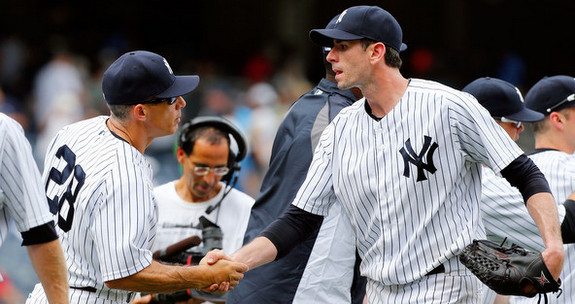 Unless the Yankees make a miraculous comeback and win one of the wildcard spots, Brandon McCarthy is making his final start of the season and possibly his final start in pinstripes tonight. He's been awesome for the Yankees, pitching to a 2.54 ERA (2.95 FIP) in 13 starts and 85 innings. McCarthy actually ranks fifth on the team in innings pitched this year behind Hiroki Kuroda, Masahiro Tanaka, David Phelps, and Dellin Betances. Crazy. I hope he comes back next season. If not, then I hope his last start in pinstripes is a dandy. Here is the Orioles lineup and here is the Yankees lineup:
CF Brett Gardner
SS Derek Jeter
C Brian McCann
3B Chase Headley
1B Mark Teixeira
LF Chris Young
2B Stephen Drew
RF Ichiro Suzuki
DH Jose Pirela
RHP Brandon McCarthy
The weather has been just perfect in New York today. Couldn't ask for any better. Tonight's game will begin at 7:05pm ET and you'll be able to watch on My9 locally and ESPN nationally. ESPN actually picked this game up yesterday citing postseason implications, if you can believe that. Anyway, enjoy the game.