The 2013 season was a total mess for the Yankees, both at the MLB level and down in the minors. Hal Steinbrenner and his staff reviewed the team's player development system late last year, opting for minor personnel changes and some procedural adjustments instead of a major overhaul. The result in 2014 was a slightly improved system and, well, that major overhaul. Let's review the year that was down on the farm.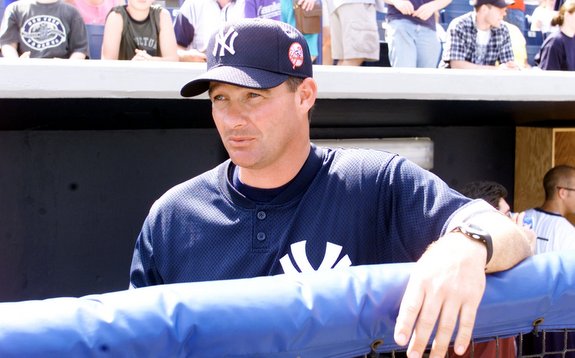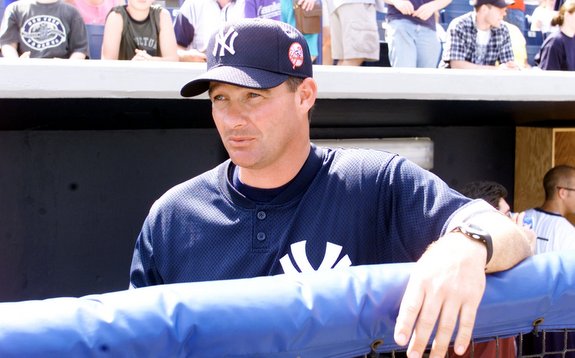 New Leadership
More than anything else, the biggest story to come out of the farm system this year was the personnel changes after the season. Significant ones. Long-time VP of Baseball Ops Mark Newman, who had run the system for more than a decade, retired when his contract expired in October, though there was speculation the team wasn't going to retain him anyway. His assistant Billy Hart was cut loose as well. So was Pat Roessler, the club's director of player development since 1995. Several minor league coaches and coordinators were also let go.
After a series of interviews, the Yankees replaced Newman with Gary Denbo, whose hiring still has not been officially announced. That's just a formality at this point. Denbo has had three different stints with the organization over the years, most recently serving as a scouting and player development consultant since 2009. We still don't know who the Yankees will bring in replace Roessler or Hart — rumor has it Roessler's assistant Eric Schmitt will take over as the director of player development, but that is unconfirmed — or how the rest of the farm system staff will shake out.
Regardless, these are significant changes. The leadership core in charge of developing players has been completely changed these last few weeks. And that's a good thing. The Yankees have done a pretty terrible job of producing anything more than relievers and back-end starters in recent years. The talent acquisition has been mostly fine in my opinion. The Yankees do bring in a lot of high-upside players, but turning them from prospects into big leaguers just hasn't happened. It's been a long time since the team had a raw prospect take a big step forward in his development and help at the MLB level.
Whether the new leadership will result in improved player development going forward is a total unknown. Your guess is as good as mine. Evaluating front office hires like this is a fool's errand if you're on the outside looking in, which we are as fans. We're just going to have to wait and see, which is boring but it is what it is. I think these changes should have been made last year, when it was clear player development was a problem. I guess waiting one year isn't the end of the world. At least the changes happened. Whatever they were doing flat out wasn't working. Now, maybe, it might.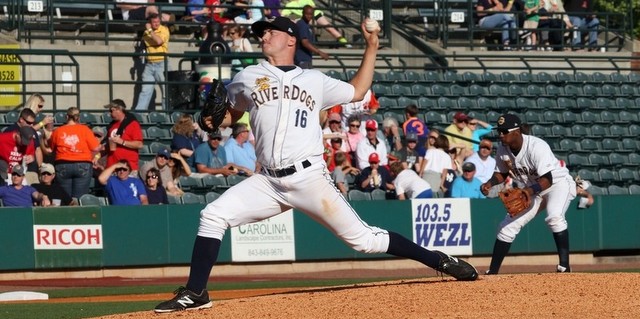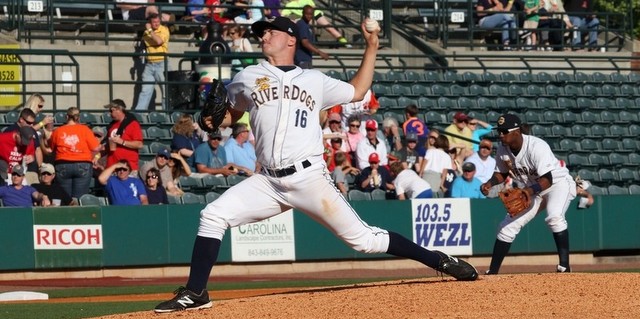 Promising Returns From 2013 Draft
On the field, the Yankees watched as their three first round picks (well, technically one first rounder and two supplemental first rounders) from the 2013 draft had strong full season debuts. OF Aaron Judge emerged as the organization's top prospect and not only because he hit .308/.419/.486 (~158 wRC+) with 17 homers in 131 games split between Low-A Charleston and High-A Tampa. Reports indicate he showed a much more advanced hitting approach than initially expected, focusing on driving the ball to the middle of the field rather than selling out for power. Judge is also a legitimate right fielder with a strong arm. He's pretty much the total package. A true two-way threat.
3B Eric Jagielo, who was the first of those three first round picks, hit .259/.354/.460 (132 wRC+) with 16 homers in 85 games for Tampa around an oblique injury. He was scheduled to play in the Arizona Fall League with Judge until an errant pitch in Instructional League hit him in the face and broke some bones. Jagielo is expected to make a full recovery and be ready in plenty of time for Spring Training. When healthy, he showed off his impressive left-handed power, though there are lingering concerns about his defense at the hot corner. It seems like everyone just decided to saw he couldn't play third all of a sudden. The Yankees will still keep Jagielo at the position for the time being.
The third and final of those three first rounders was LHP Ian Clarkin, who opened the year in Extended Spring Training before joining the Low-A Charleston rotation in early-May. He pitched to a 3.21 ERA (3.74 FIP) in 70 innings for the River Dogs and had very promising strikeout (9.13 K/9 and 25.0 K%) and walk (2.83 BB/9 and 7.8 BB%) rates for a 19-year-old in a full season league. Clarkin reported added a cutter — cutters are the new curveballs; the Yankees used to teach all of their prospects curveballs and now they teach everyone cutters — during the summer as well, giving him four distinct pitches before his 20th birthday. He might not have true ace upside, but Clarkin is mighty impressive for a teenager.
Judge, Jagielo, and Clarkin all had strong first full seasons in pro ball — Jagielo was the worst of the bunch and he was one of the five best hitters in the system this summer — and the Yankees desperately needed that kind of talent infusion. Having three first rounders was a very rare opportunity for this club and so far it appears they nailed their selections. It's early, of course, and not all three of these guys will work out, that's just how these things go, but one year in and everything is so far, so good. The organization really needed that.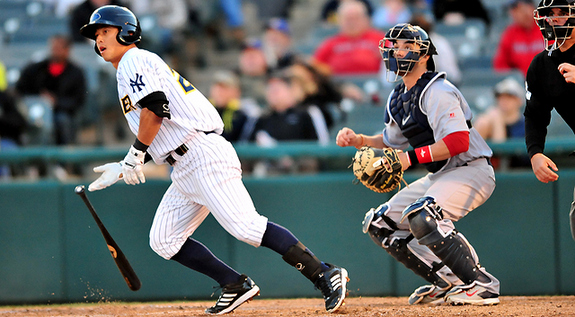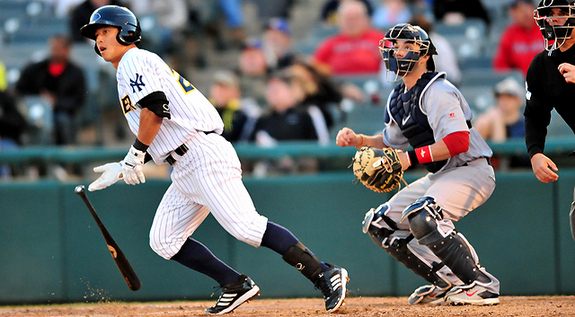 Actual Position Player Prospects
In case you haven't noticed, no one can hit these days. Offense is at a premium throughout baseball. That's why a) the Yankees' inability to produce even an average position player the last six years has hurt, and b) Judge and Jagielo are so important. They also have several other position player prospects at Double-A and above, most notably 2B Rob Refsnyder. The 23-year-old hit .318/.387/.497 (~146 wRC+) with 38 doubles and 14 homers in 137 games split between Double-A Trenton and Triple-A Scranton.
One level down is 1B Greg Bird, who missed the start of the year with a back issue but returned to hit .271/.376/.472 (~140 wRC+) with 30 doubles and 14 homers in only 102 games, mostly with High-A Tampa. He then won the AzFL MVP earlier this month. Both Refsnyder and Bird carry serious concerns about their defense, but again, offense is at a premium. The bat is the most important thing. At this point I think the expectations for both guys far exceeds the scouting reports and what they're likely to do in MLB, but that's inevitable. There's a clear path for both to get MLB playing time in near future, Refsnyder in 2015 and Bird as soon as 2016.
C Gary Sanchez was New York's top prospect coming into the year, but, like so many of the team's other top prospects in recent years, he didn't take a step forward. He wasn't bad by any means, hitting .278/.338/.406 (108 wRC+) with 13 homers as a 21-year-old in Double-A while catching 90+ games for the third straight year, though the improvement offensively and defensively wasn't there. OF Jake Cave had a big year split between Tampa and Trenton: .294/.315/.414 (~118 wRC+) with 28 doubles, nine triples, and seven homers. The hype may be exceeding reality there but he's performing and that counts for something.
Pitchers, Because Teams Need Them Too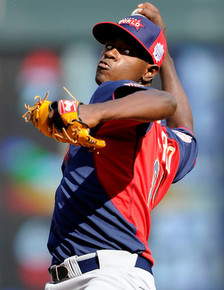 The Yankees graduated both Dellin Betances and Shane Greene to the big league staff this summer, continuing the trend of producing relievers and back-end starters but little else. In the minors, RHP Luis Severino emerged as a force, pitching to a 2.46 ERA (~2.41 FIP) with excellent strikeout (10.09 K/9 and 27.8 K%) and walk (2.14 BB and 5.9 BB%) rates in 113.1 innings. The 20-year-old righty made 24 starts and the Yankees promoted him aggressively — Severino made 14 starts with Low-A Charleston, four with High-A Tampa, and six with Double-A Trenton. There's talk he could open 2015 in Triple-A. No matter where he starts, he is clearly the team's top pitching prospect and arguably their top prospect overall thanks to his fastball/slider combo.
RHP Bryan Mitchell had a typical Bryan Mitchell year, including flashes of dominance and a bunch of walks (3.93 BB/9 and 10.0 BB%). He did make his MLB debut though, including a spot start in which he held the Orioles to two runs in five innings at Camden Yards. Mitchell will open 2015 back with Triple-A Scranton and is poised to be the next David Phelps/Vidal Nuno/Shane Greene — the guy who comes up from the minors to contribute in a swing man/spot starter role. Relievers RHP Nick Rumbelow, LHP Tyler Webb, RHP Danny Burawa, RHP Branden Pinder, and LHP Jacob Lindgren are in the 2015 bullpen mix as well. Lindgren was the team's top pick in the 2014 draft.
Healthy Returns
The Yankees had two once top pitching prospects return from injury and actually stay on the field to shake off rust this past season. One was LHP Manny Banuelos, who we discussed earlier today. He missed most of the last two years with elbow problems. The other is RHP Ty Hensley, the team's first round pick in 2012. The 21-year-old missed all of 2013 with hip and hernia surgery, then returned in 2014 to pitch in Extended Spring Training and briefly for the rookie Gulf Coast League team and Short Season Staten Island. Hensley had a 2.93 ERA and struck out 40 in 30.1 innings. RHP Gabe Encinas returned from Tommy John surgery in the second half of the year as well.
1B/OF Tyler Austin played through a bone bruise in his wrist for much of last season, which hurt his performance, and he again tried to play through it early in 2014. Austin, 23, hit .249/.318/.350 (87 wRC+) with two homers in his first 52 games of the season for Double-A Trenton, then hit .302/.355/.487 (133 wRC+) with seven homers in his final 53 games of the year. He also mashed in the AzFL before suffering a minor knee injury in an outfield collision. It would make for a neat story if Austin simply got over the wrist issue at midseason and that's why he started to rake, but we don't really know if that's what happened. I do think that's a reasonable assumption though.
Lower Level Risers
A pet peeve of mine is when people tout a club's farm system because they have a lot of high-upside talent in the lower minors. Every team has high-upside guys in the low minors. Every one of them. It's not a separator in my opinion so I'm not going to focus too much on it here. C Luis Torrens and 3B Miguel Andujar had nice seasons in 2014 — Andujar had a monster second half and Torrens was especially good after he hurt his shoulder and was moved down from Charleston to Staten Island, a more appropriate level — and everyone is talking about SS Jorge Mateo as the next great Yankees prospect after his 15-game cameo in the Gulf Coast League. Others like SS Tyler Wade and OF Dustin Fowler had promising summers with the River Dogs. The Yankees have some really interesting talent in the lower minors. So do the other 29 teams. Let's move on.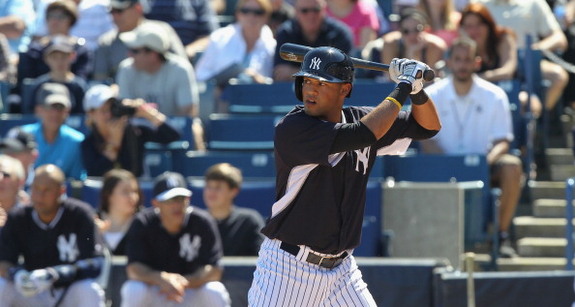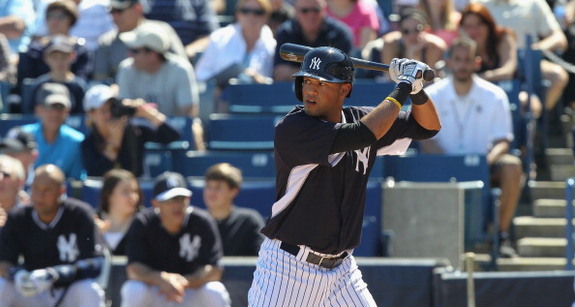 The Duds
It wasn't all good in 2014, you know. This is baseball — minor league baseball at that — and things are going to go wrong. Guys are going to get hurt, like OF Slade Heathcott and RHP Jose Campos. Heathcott played in only nine games with Double-A Trenton before needing yet another knee surgery. Campos blew out his elbow in the spring and underwent Tommy John surgery. It's his second major elbow injury in the last three years. Heathcott and Campos are two former top prospects who haven't been able to stay on the field. This past season was no different.
OF Mason Williams was arguably the best prospect in the system two years ago, but he struggled in 2013 and hit a woeful .223/.290/.304 (66 wRC+) in 128 games with Double-A Trenton in 2014. He was also benched on a few occasions for insubordination and for playing with a lack of energy, a concern that has followed him since his days in high school. Just a brutal year for Williams. And yet, the Yankees put him on the 40-man roster last week to protect him from the Rule 5 Draft anyway. Not sure I get that but whatever.
And then there's 2B Gosuke Katoh, who had a dynamite pro debut after being the team's second round pick in the 2013. He hit .222/.345/.326 (96 wRC+) with a sky high 30.5% strikeout rate in 121 games with Low-A Charleston this year. I guess a 96 wRC+ isn't terrible for a 20-year-old in Low-A, but the scouting reports were not exactly glowing either. From Baseball America (subs. req'd):
Frank (Chicago, IL): What went wrong with Gosuke Katoh this year, if you could summarize for us?
Josh Norris: Hooooo boy. It was hard to find a scout with anything positive to say about him at all. Here's what went right. He took a ton of walks. Scouts knocked his defense, his body, his projection, his hitting ability. A few I spoke to didn't turn him it all. It was a bad, bad year.
That doesn't sound very promising. Katoh wasn't exactly a top top prospect coming into the year, but his strong debut in rookie ball last summer made it appear he could be better than expected. We kinda fell for the same thing with 3B Dante Bichette Jr. a few years ago. Not a good year for Katoh at all.
Elsewhere in the system, many others either got hurt (OF Ramon Flores, RHP Jose Ramirez) or simply disappointed (LHP Nik Turley, SS Abi Avelino). That's baseball. Not everyone is going to work out. Turley has since been released, but the other three are still so young that bouncing back next season wouldn't be a surprise at all. If they don't, then so be it. Win some, lose a lot. That's the nature of player development.
Wrapping Up
Overall, I think this was a positive year for the Yankees' farm system but not overwhelmingly so. Judge and Severino are clearly the headliners right now, and others like Jagielo, Clarkin, Refsnyder, and Bird are more than interesting. It would have been nice if just one of Heathcott or Williams started to approach their potential, but it doesn't appear that will happen anytime soon (if ever). The system is tilted heavily towards position players at the moment and that's totally cool with me given the offense-less nature of baseball these days.
The on-field developments were nice, but the most important stuff to happen in the organization this year were the changes made at the top of the player development system. Newman, Hart, and Roessler are out with Denbo and some other unannounced folks taking over. The Yankees just spent over $28M (and counting) on international players this summer and that has the potential to be a franchise-altering investment. The player development needs to be better though. The Yankees took steps these last few weeks to make that happen and, if things go well, those changes will help the system going forward more than any single prospect.