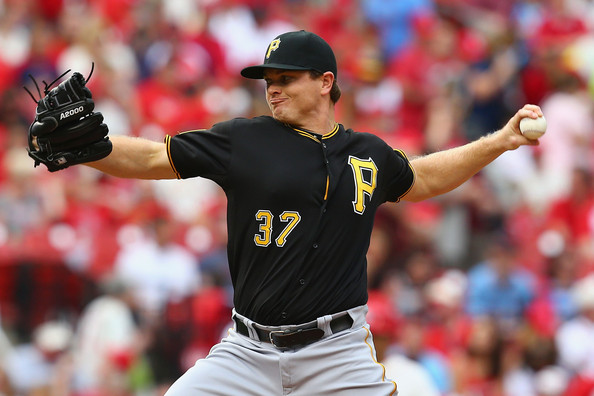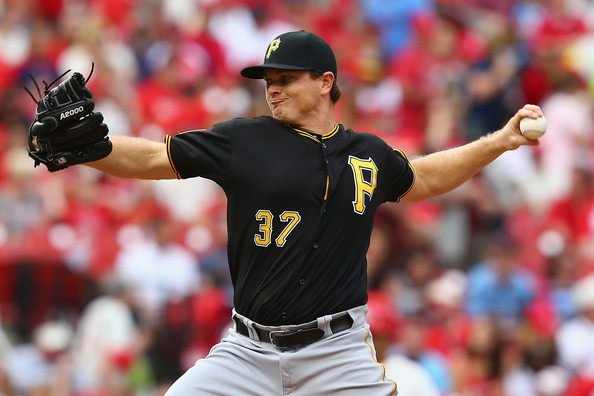 Jon Heyman reports that the Yankees have traded Francisco Cervelli to the Pirates. They'll get back relief pitcher Justin Wilson. The team has since announced the trade in a press release.
Wilson is a hard-throwing lefty reliever. He sits mid 90s with his fastball, which he favors heavily. Pitchf/x has him with a two-seamer around the same velocity, as well as a cutter that sits around 90.
I'm not going to pretend to know more about the guy than his stat sheet indicates. The excellent Pirates blog Pirates Prospects sums up Wilson's 2014 thusly:
Wilson had a rough season, struggling more with his control and getting hit a little harder, although he still allowed only a 220/320/323 line. He had a tendency to be in the wrong place at the wrong time: opponents had a .755 OPS against him in high leverage situations, compared to .568 in medium and .622 in low leverage situations. (He was better in high leverage situations in 2013, so, no, this doesn't mean he isn't "clutch.") Hurdle became increasingly reluctant to use him in high leverage situations later in the season and he also had much shorter outings on average. He continued to pitch without regard to left- or right-handed opponents and, in fact, had a mild reverse platoon split. Wilson threw fastballs over 90% of the time, possibly in part due to being behind in the count a lot.

Wilson still has excellent stuff and, despite his control problems, wasn't at all easy to hit in 2014. He has two options left, but the Pirates showed no inclination to send him to the minors. There's no reason to think he can't bounce back and be a dominant reliever again in 2015.
So a hard-throwing lefty reliever with some upside, who can face both lefties and righties? Sounds pretty good as a project. He also has only two years of service time, so won't be arbitration eligible until next off-season.
Mike made a Boone Logan comp: lefty with good stuff but struggles to command his pitches. That could work. Logan had his rough spots but was mostly a success.
Cervelli has shown promise in limited action the last few years, but he hasn't been able to stay healthy at all. With Austin Romine (also frequently injured) out of options, it was inevitable that the Yankees would ship off a catcher this off season. Nice to see them get back a chance at a decent mid-inning reliever who could blossom into a setup man.