Over these next two weeks we're going to subjectively rank and analyze every player on the Yankees' 40-man roster — based on their short and long-term importance to the team — and you're inevitably going to disagree with our rankings. We've already covered Nos. 11-14, 15-16, 17-19, 20-25, 26-31, and 32-40.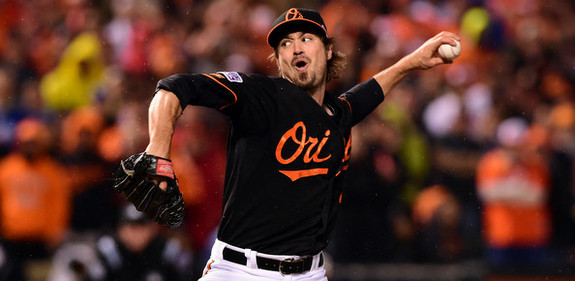 As we enter the top ten of our 40-man roster rankings, we've reached the cornerstone players. The guys who are under contract or team control for multiple years and are expected to be key contributors going forward. Everyday players, no-doubt starting pitchers, late-inning relievers. The core of the roster.
Today we'll cover Nos. 6-10, which are something of a mixed bag with three position players and two pitchers. But, again, these guys are all going to play major roles for the 2015 Yankees as well as the 2016 and 2017 Yankees, if not longer. Maybe not the stars of the show, but the best of the supporting cast. To the next group of rankings …
No. 10: Andrew Miller
2015 Role: High-leverage reliever. Maybe even closer. It remains to be seen exactly how the late innings will shake out, though there is no doubt Miller will factor into the eighth and/or ninth inning somehow. He's left-handed but no lefty specialist — Miller is a very high-strikeout pitcher who dominates both righties and lefties. Joe Girardi won't have to worry about platoon matchups when using his new bullpen toy.
Long-Term Role: The same, high-leverage reliever. The Yankees gave Miller a four-year contract worth $9M annually to replace David Robertson — Robertson got a bigger contract from the White Sox and New York gained a draft pick in the process — which maybe wasn't the most popular sequence of events, but it was a sound baseball move. At age 29, Miller should have multiple peak years remaining before fading into a LOOGY later in his career. Then again, relievers age differently than everyone else. Either way, Miller was given that contract to be a factor in the late innings.
No. 9: Chase Headley
2015 Role: Starting third baseman. Make no mistake, the Yankees didn't re-sign Headley to be a part-time player and Headley didn't come back to the Yankees to be anything less than the starter at the hot corner. There is no third base competition between Headley and Alex Rodriguez. The job is Headley's. The Yankees have made it abundantly clear.
As the starting third baseman, Headley will be expected to be a two-way threat. His defense is his best tool and he's well-above-average at third. We all saw it last year. Headley's offense is more of a question. He hit .243/.328/.372 (103 wRC+) with 13 homers overall last year, down from .250/.347/.400 (114 wRC+) with 13 homers in 2013 and .286/.376/.498 (145 wRC+) with 31 homers during his career year in 2012. The 2012 version of Headley ain't coming back, but the 2013 version sure would be nice.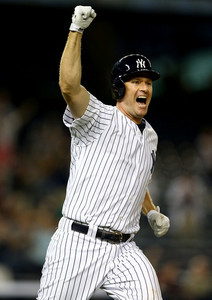 Long-Term Role: The third base job is Headley's going forward even with 2013 first rounder Eric Jagielo slated to open the season at Double-A. (Jagielo has to work on his glovework before we have to worry about him displacing Headley.) The Yankees gave Headley a nice four-year contract worth $52M that I think we're going to look back on next offseason and say it's one hell of a deal. There are no good third basemen set to hit free agency these next few years.
Ideally, Headley would slot in not as a middle of the order guy, but into the sixth or even seventh spot of the lineup. He did hit .262/.371/.398 (121 wRC+) with six homers in 58 games for New York after hitting .229/.296/.355 (90 wRC+) with seven homers in 77 games for the Padres last summer, and there's no doubt moving from spacious Petco Park into tiny Yankee Stadium will help his offense. Headley is right in the prime of his career at age 30, and hopefully the guy we saw in the second half is the guy we'll see the next four years. Maybe with more power too.
No. 8 Brett Gardner
2015 Role: Everyday left fielder and table-setter for the rest of the lineup. Derek Jeter's retirement means Girardi is free to use Gardner and Jacoby Ellsbury — two leadoff hitters by trade — in the one-two spots of the lineup, in whatever order that may be. Gardner's role is simple: catch everything in left and get on base for the middle of the order. If he hits 17 homers again like he did last year, great! But I don't think that'll happen.
Long-Term Role: Same thing, everyday left fielder and someone who hits high in the order. The Yankees finally got with the times and put an end to that silly "no extensions" rule last spring by signing Gardner to a four-year, $52M contract. That extension starts this year — the four-year contract was tacked on top of his existing one-year deal for 2014 — which means Gardner is locked up through his age 34 season. The Yankees have always spoken highly of him and they put their money where their mouth is last year.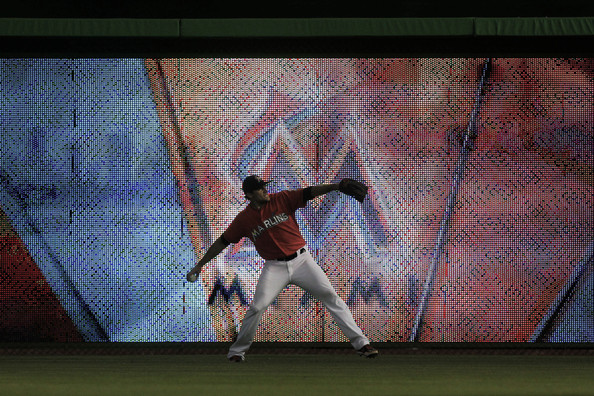 No. 7: Nathan Eovaldi
2015 Role: Innings eater. Eovaldi, who turns 25 next month, will have a full-time rotation spot this coming season, though sticking a number on him (No. 2 starter, No. 3 starter, etc.) is pointless. He's going to get the ball every fifth day and be counting on for innings, like the 199.2 he threw for the Marlins last year.
There's more to the story though. In addition to eating innings, the Yankees will work with Eovaldi to get better results out of his high-end stuff. It's a development year as well. No soon-to-be 25-year-old pitcher is a finished product. The Yankees acquired Eovaldi with the idea of getting good innings out of him now and great innings out of him later.
Long-Term Role: Frontline starter, or close to it. That might be a little too much to ask. I'm sure the Yankees would be thrilled if Eovaldi developed in a consistent above-average innings eater, a guy good for 200+ innings and, say, a 3.50-ish ERA. They paid a good price to get him in a five-player trade with the Marlins – second baseman Martin Prado and the generally reliable David Phelps — and control Eovaldi's rights through 2017. The plan is to get good innings this year and dominant innings by 2017. Eovaldi's development is critical to the future of New York's rotation.
No. 6: Brian McCann
2015 Role: Starting catcher and middle of the order power source. McCann's first year in pinstripes was a mostly disappointing mixed bag. His defense was very good — he threw out 37.2% of attempted base-stealers and again ranked as one of the game's elite pitch-framers — as expected, and while he provided power at the plate (team-high 23 homers), his overall .232/.286/.406 (92 wRC+) line was less than hoped.
This coming season, the soon-to-be 31-year-old McCann will again handle everyday duties behind the plate. The Yankees are also hoping for a rebound at the plate, that his poor 2014 season was simply the result of moving to a new league and having to learn an entirely new pitching staff. With any luck, McCann will be more comfortable this time around and get back to being the guy he was with the Braves, who put up a 119-123 wRC+ four times in five years before coming to New York. He's expected to drive in runs and lots of 'em.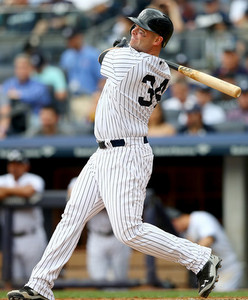 Long-Term Role: There are four years left on McCann's contract and the reality is that there aren't many everyday catchers at age 34+, which McCann will be in the last year of his contract. Since 2000, only 41 catchers age 34 or over have managed 400+ plate appearances in a season, and most of them were flat out awful. Here's the list.
At some point the Yankees will have to scale back on McCann's workload behind the plate, and it could start this year. That doesn't mean he won't be in the lineup — McCann could always DH, and, as we saw last year, the team is open to sticking him at first for a day — just that they have to protect him from the wear and tear of catching. They knew that going into the contract.
So, McCann's long-term role is starting catcher and mentor to John Ryan Murphy, the obvious in-house candidate to take over as the No. 1 catcher down the road (unless Gary Sanchez shows marked improvement behind the plate this year). The perfect world scenario would be a Girardi/Jorge Posada-esque apprenticeship, where McCann's time behind the plate gradually decreases and Murphy increases these next four years. No matter how many games he catches, McCann's power is an important competent for the team's offense.
Coming Wednesday: Nos. 3-5. Three young players, all with less than two full years of MLB experience, expected to be part of the core of the next great Yankees team.