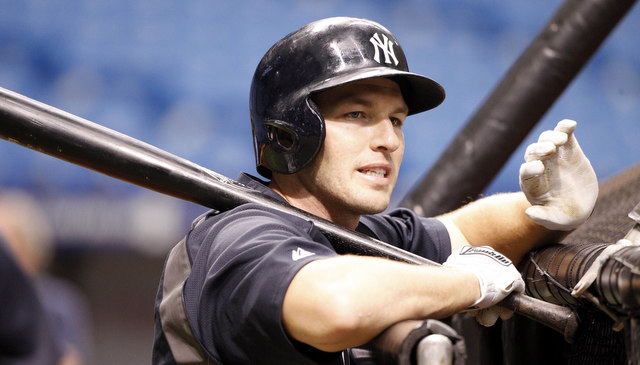 Earlier this week the Yankees agreed to re-sign infielder Stephen Drew in a move that didn't seem to go over too well, to put it nicely. It's a nothing contract, reportedly $5M for one year with $1.5M in incentives, but bringing back a guy who hit .150/.219/.271 (32 wRC+) in pinstripes last year was never going to be popular. Plus the Drew family seems to be polarizing in general.
The Yankees have long coveted Drew — they offered him more money than the Red Sox two years ago, but he went to Boston in part due to uncertain playing time based on the health of Derek Jeter and Alex Rodriguez — and it seems his price simply dropped into their comfort range this offseason. During the holidays Joel Sherman reported Drew was seeking $9M to $10M. The Yankees were able to get him for half that.
Anyway, the return of Drew impacts the roster in several ways. Chad Jennings did his usual fine job breaking down the impact of the signing yesterday. Now here's what I think.
So A Trade Is Coming, Right?
I don't know if this is a new phenomenon or if I'm just starting to notice it now, but every time the Yankees make a move these days, the immediate response seems to be "this is a precursor to a trade." When they traded for all those relievers a few weeks ago, it was because they were planning to trade their bullpen depth to add a starter. When they re-signed Drew, it was because they're planning to trade Didi Gregorius or Rob Refsnyder for Cole Hamels. Something like that.
That is very possible. Drew puts the Yankees in a better position to deal a young middle infielder for a high-end starter, though it would go against everything else they've done this offseason. The Yankees have gotten younger with just about every move this winter and it appears to be a concerted effort, not a coincidence. Turning around and trading a bunch of that youth for someone like Hamels would be a total change in direction. A complete 180. The Yankees have done this before, so it wouldn't be unprecedented, but I don't see it.
And there's also the money. If the Yankees were going to absorb a huge contract like Hamels', I think they'd sooner sign Max Scherzer or James Shields, forfeiting the draft pick but keeping the real live young players. Perhaps the plan is to trade Gregorius or Refsnyder for a younger, cheap starter. Someone like … Shane Greene? That wouldn't make a whole lot of sense. Packaging a bunch of players for a young pitchers gets you who these days? Tyson Ross? That's a lot of work to get someone like him.
A trade is definitely possible because a trade is always possible. I would never put a huge splash by the Yankees. Those moves are in their DNA. I just think there's a definite emphasis on getting younger for the first time in a very long time by the Yankees. They've been after Gregorius for years — they've been trying to get him since at least the 2013 Winter Meetings — and they finally landed him this winter, right when they desperately needed a young shortstop. I would be very surprised if the Drew signing did in fact lead to a young infielder being traded.
Middle Infield Depth Is A Good Thing, You Know
To me, re-signing Drew boils down to this: New York's shortstop depth chart was Gregorius and Brendan Ryan, and their second base depth chart was Refsnyder and Jose Pirela. Three unproven guys and Ryan. I've been saying for weeks that a young middle infield tandem like Gregorius-Refsnyder made me nervous as heck, and while Drew doesn't significantly improve the situation by himself, he does help. Drew gives the team protection at both second and short, where Refsynder and/or Didi could prove to be overmatched. Simply put, the Yankees added another able body at a hard to fill position(s).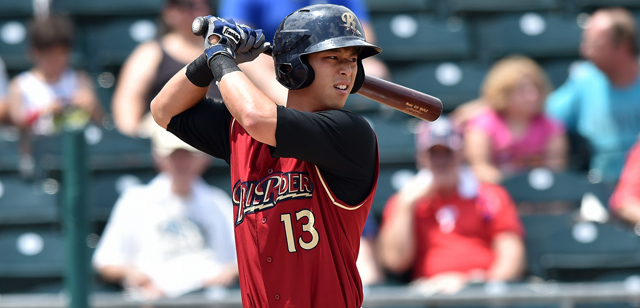 The Kids Aren't Blocked, Stop Saying They're Blocked
A one-year contract blocks no one. Big money, long-term contracts block prospects. A one-year deal? That's no obstacle. In fact, I think the Drew signing actually benefits Refsnyder developmentally. Granted, he loses out on a potential big league job come Opening Day and that sucks for him, but now he'll go back to Triple-A to work on his defense, which has always been the concern. He won't have to learn on the job. I mean, he will eventually, but not right now, not two years after changing positions.
The jump from Triple-A to MLB is tougher right now than it has ever been because of all the information teams have. I can't repeat that enough. Super-elite prospects — I'm talking top two or three in the game — like Xander Bogaerts, Gregory Polanco, and the late Oscar Taveras all came up and stunk last season when everyone was certain they'd rake. Refsnyder (and Pirela) are not close to that level of prospect, and non-elite prospects are not the guys you just hand jobs. They're the ones who have to force the issue.
Remember, the Yankees cut both Alfonso Soriano and Brian Roberts last season when they were terrible, and that's when they didn't have appealing replacements. They dumped Soriano and called up Zelous Wheeler. They dumped Roberts when they acquired Drew. Now, if Drew stinks, they have Refsnyder waiting and can more quickly pull the trigger and make a change. A one-year contract for Drew isn't a roadblock for Refsnyder, it's a bridge.
Et tu, Brendan?
Although it seems like Refsnyder will return to Triple-A thanks to Drew, I'm not so sure this move doesn't mean the end of Brendan Ryan. I don't think the Yankees will cut him right now — like I said, middle infield depth is hard to find, and Ryan will be handy if Drew or Gregorius or whoever pops a hamstring in Spring Training — but he might have to fight for his roster spot in camp. (For the record, I think Eury Perez will be designated for assignment to clear a 40-man spot for Drew.)
Before adding Drew, the Yankees needed Ryan because he was the only player in the organization other than Gregorius who could legitimately play shortstop at the big league level. Now they have Drew to do that. The club could opt to carry the more versatile Pirela on the bench instead of Ryan, for example. Maybe they decide to carry Refsnyder anyway and use him in some three-man platoon with Gregorius and Drew. There's no reason to get rid of Ryan just yet, but come Opening Day, he might not have a place on the 25-man roster.
Defense!
When the Yankees first traded for Drew and stuck him at second base last year, his inexperience was obvious. He had never played a position other than shortstop in his professional career and it showed. I remember there were some issues on double play pivots and indecisiveness on cut-off plays. But I though he improved quite a bit by the end of the season. He wasn't a natural, but Drew had the raw athleticism to make tough plays and he was gaining experience.
With Drew at second as opposed to Refsnyder or Pirela, the Yankees will field a regular infield with three above-average defenders and one average defender. The average defender being Drew, who could become above-average with more experience. They'll also have an above-average defender in Brian McCann behind the plate as well as Brett Gardner and Jacoby Ellsbury in two outfield spots. The only bad defender on the field will be Carlos Beltran in right. The lineup is sketchy and the rotation is risky, but man, the Yankees are going to catch the ball next year. They haven't had a defense this good in ages.