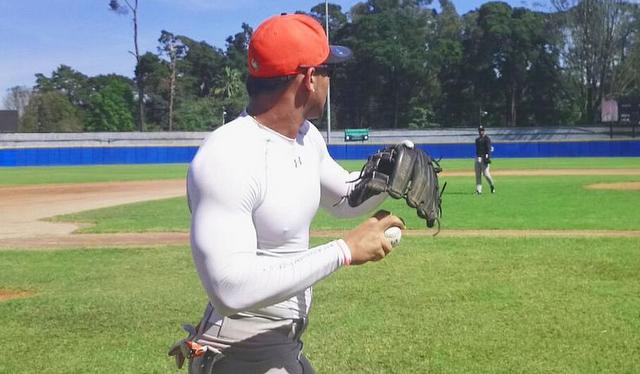 Cuban infielder Yoan Moncada has officially been a free agent for about a week now, and it appears he is relatively close to making a decision. David Hastings, Moncada's representative, told Jayson Stark and Dylan Hernandez his client hopes to pick a new team by February 23rd, ten days from today.
"I'm hoping, certainly, that by the end of next week, we'll have a much clearer picture of where he will sign," said Hastings to Hernandez. "I'm kind of hoping we're at the final end of the process. I hope I will be able to get Yoan into a team's Spring Training practice as soon as possible."
The Yankees were one of several teams to have Moncada in for a private workout, and Hastings confirmed several clubs have requested "look-backs," or a second private workout. Those "look-backs" are scheduled for next week and it's unclear which teams asked for the second look. Maybe the Yankees, maybe not. We don't know.
"If a team is going to put this much money on the table, I can't imagine they can see the kid one time and say, 'He's worth millions of dollars.' So they might want to come back and take a look at a second little aspect [of his game]," said Hastings to Stark. "I don't have any more plans [for workouts] after next week. I'm looking at around the 23rd of this month to have all the input we need to make a decision on where he'll start — and hopefully end — his professional career.
"I've had to become his nutritionist, his [medical adviser], his baseball trainer and his legal and financial adviser," Hastings added. "I'm not an expert in nutrition for a 19-year-old potential superstar. I want a team that has all these professionals and experts to take over and say, 'OK, this is what we need to do with this kid.' The sooner the better."
Hastings said he has one offer in hand but declined to identify the team. Most expect Moncada to wind up with a bonus in the $30M to $40M range, which would smash the record ($8.27M by Yoan Lopez) for a player under the current international spending rules. Moncada's bonus will be taxed at 100% because whichever team signs him will exceed their international bonus pool, meaning he's a $60M to $80M investment. All up front too.
By all accounts, the 19-year-old Moncada is a potential superstar. He's a switch-hitter with power and speed who most expect to wind up at second or third base long-term. Jim Callis put together a fun post comparing Moncada's tools to those of the game's top shortstop prospects and, in a nutshell, Moncada is as good as anyone. His worst tool is his fielding skill and Callis rated that as average. Everything else is above-average or better.
At this point everything we've seen has said Moncada was a budding star. There hasn't even been the token "he's overrated" quote from an anonymous scout that usually pops up when discussing top prospects. Based on that, it's tough to believe any team will pass on Moncada for talent-related reasons. I get the sense this is going to come down to the owner most willing to stomach a massive up front payout to get the guy his baseball people love.